June 20, 2012
All this Jerry Sanduski business strikes me as very Ancient Greek. With all the "modern day warrior" sort of nonsense people in sporting associations like to ehssociate themselves with I would be little surprised if this sort of thing were much more widely disseminated and unofficially institutionalized than anyone is acknowledging here. Any field where men have power, money, some sort of manufactured prestige and private access to children there is going to be sexual abuse. Sports, clergy, entertainment, government, they're all alike. I wouldn't chance it on women either, though they are less encouraged by tradition to behave disgustingly and then be proud of themselves (though very much so with regard to disgusting people more powerful than themselves).
============================================================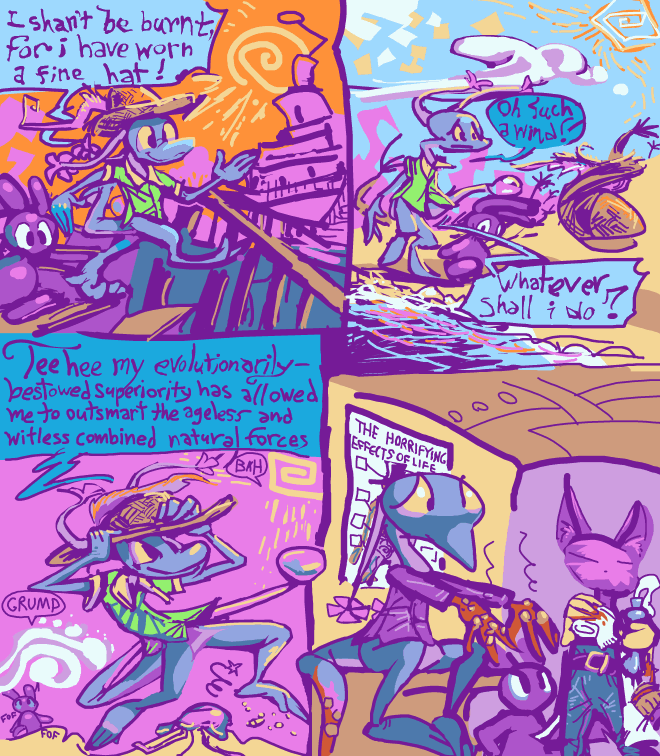 Here come some pictures of my hideous sunburn. Not for sympathy; apart from some lingering redness and itching I am cured. You can tell because I typed this. I have a considerable list of other things I will accept sympathy for if it comes to that, however, starting with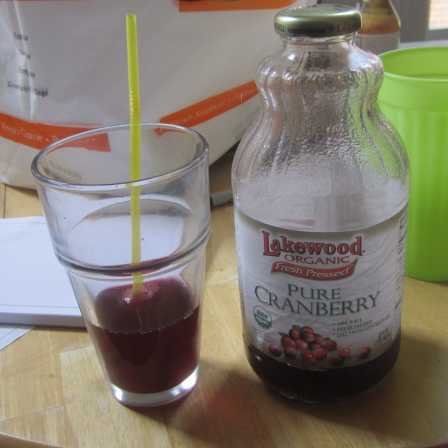 the undrinkable "pure" cranberry juice I bought shortly after the sunburning. I think it is meant for people with urinary problems. I think that because the bottle says so. People have urinary problems because they drink so much bloody juice that they can't stop going. I may have been confused since having swollen, blistered fingers meant that converting my clothing to urination mode became an irritating ordeal but that is not the problem the juice is meant to solve. For some reason I suspect the fat-nosed fool at the top of this entry won't have the same issue.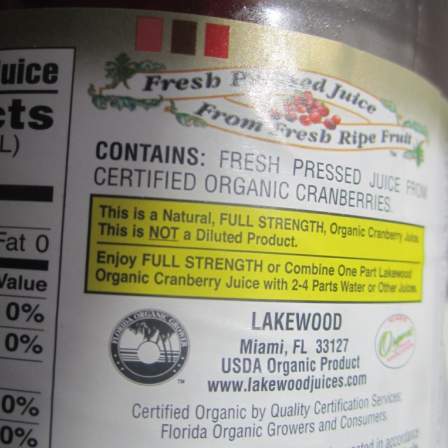 Look, it even has a warning. I of course interpret that as a dare. If sunblock muck had a "WARNING: DON'T USE THIS" perhaps I would have. I should have been wary of purchasing when it cost ten dollars. I must have just thought it was really good juice. Clearly I deserve to be homeless.
I have decided to merely link to the pictures, since I'd really rather not be seeing them here for the next six months while they slowly scroll off the page if I also have to see all those dumb lizards. And with me having said that you may decide that you do not want to see them at all, and now you have the power not to, and thus I don't even really need to have had a sunburn and can have saved myself the pain and hassle of it. However, I am now taking this opportunity to dare you to look so you really have no other option because I was disgusted at my deceitful behavior. Unfortunately I have not yet implemented a system for concealing undesirable verbal imagery so the urine-themed remarks remain.
http://img84.imageshack.us/img84/8216/eimg3613.jpg
I swear that is my only plaid shirt. I rarely wear plaid because it reminds me of bad concerts and furry conventions. We shall perhaps see in subsequent entries that I take better precaution to protect myself from being reminded of them than actually experiencing them. This shirt at least has some diagonal plaid, but I still worry that it makes me look like I'm at a rodeo. If I was at a rodeo I would wear an appropriate hat as well and clearly I have no head. Further, I am in no condition to fasten my Texas-shaped belt buckle without assistance.
In fact the burning occurred primarily because I attempted to wear a hat. Due to my proximity to people who enjoy burning themselves (normal people) but aren't genetically predisposed to being burnt excessively through being pigmentally challenged, I decided I should make an effort to walk outside during a period when someone else might. Oddly enough I put anti-burn goop on my feet. My aversion to it caused me to avoid placing the stuff on my hands and I imagined I would keep them concealed within my pockets for the duration of the journey. It seems that they are destined to be gooped up either way.
http://img31.imageshack.us/img31/4083/uhimg3649.jpg
After one day of bandaging and gooping. Note that due to the residue it looks worse than before. That is why I showed it. The white goop has silver as a component and stains things black. Or maybe that's just a ruse so you won't know I'm transforming into a dinosaur. And if I am I promise you it isn't one that is blue and smiles a lot.
http://img12.imageshack.us/img12/2449/bimg3650.jpg
On the other hand, here is how one looks after having been cleaned off. judging by the time-stamps on the pictures this took 28 minutes. That's sadly not a whole lot longer than I generally require to bathe. Or that's the impression I try to give so nobody will guess that I am digging an escape tunnel from the bathroom.
http://img18.imageshack.us/img18/5655/bimg3653.jpg
Here they are, together again. The rodeo appears to be over. Why did I only bring shirts that would be a total nuisance to equip and remove if my hands broke?
and just as I returned, I had to prepare to go someplace else, which I have now returned from. thankfully on that occasion the scarring was only internal and thus I was not physically inhibited from typing this.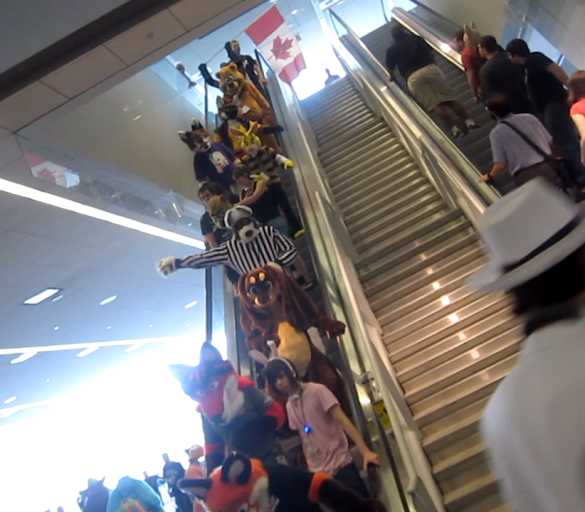 We can only go up from here.