March 31, 2009
I need to take a nap.
'"'"'"'"'"'"'"'"'"'"'"'"'"'"'"'"'"'"'"'"'"'"'"'"'"'"'"'"'"'"'"'"
The problem isn't writing new things, it is amassing the courage to deal with what I've already written. Sometimes I wish I wrote less new things, quite honestly.
'"'"'"'"'"'"'"'"'"'"'"'"'"'"'"'"'"'"'"'"'"'"'"'"'"'"'"'"'"'"'"'"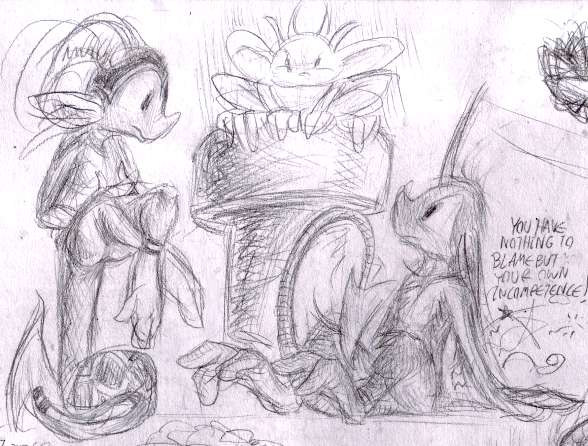 You have nothing to blame but your own incompetence! You should not have tried to do that! Stop faulting society for your own failures! Do not pout at people more capable than you! They can not help your inadequacy! That one has its own problems anyhow. Observe: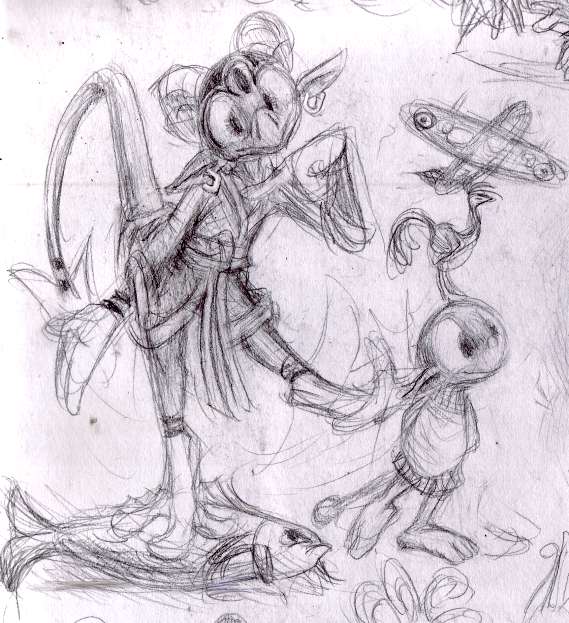 See here, the large one thinks it is better than the small one, but they both have the same dumb smile. They also have similar ears, but that is, hopefully, beside the point. They are almost certainly like-minded fools. I do not like their foolish minds. It is not good when the only support I can get comes in the form of a badly drawn fish already being used for support.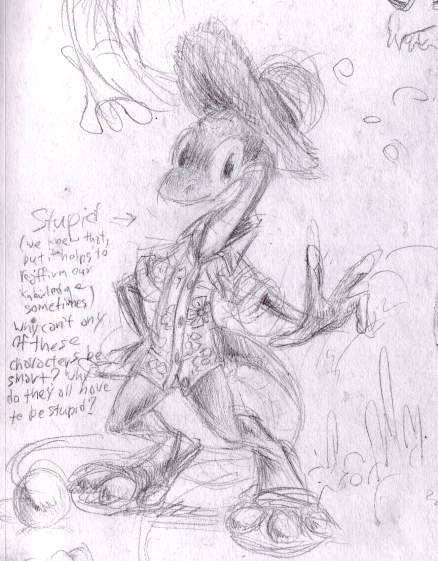 This is quite stupid. But we knew that. Yet it helps to reaffirm our knowledge sometimes. Why can't any of these characters be smart? Why do they all have to be stupid?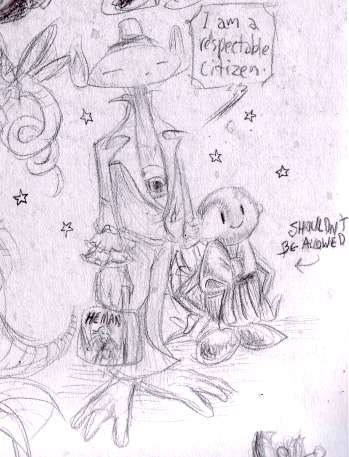 Negative! You are not what I wanted! You get less respect than beans. You get less respect than green apples in cartoons. You get less respect than the Anthony Michael Hall season of Saturday Night Live. You get less respect than Disney's The Black Cauldron. You get less respect than video games without army guys or zombies in them. You get less respect than chickens. You get less respect than Awesome Possum and Socket combined, assuming that low levels of respect are recorded as negative values, thus meaning that to add them together results in a lesser total figure. You get less respect than a
Personal WBS Home Page.
Posing with a
bow tie animal
does not at all improve your chances.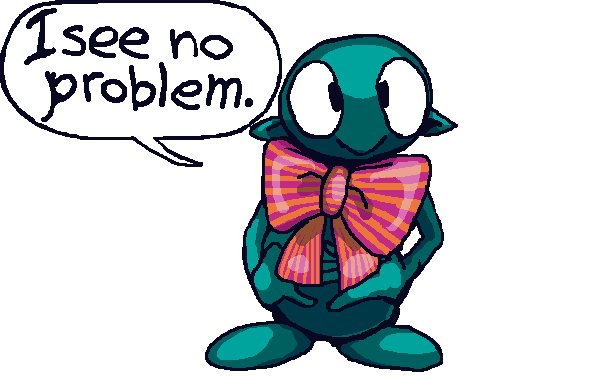 NO! YOU DON'T GET TO DO THAT!
There's already a picture of you here! You are not making a shocking entrance! Ha, ha! Vindictive typed laughter! I have beaten you this time! Unless… no! That can't be right. Something is wrong. You're trying to distract me from…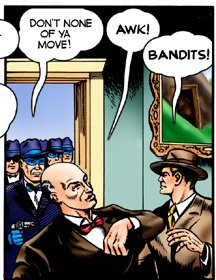 BANDITS WEARING BOW TIES!!!