July 11, 2009
Here are some things. You may have seen them before. Maybe not.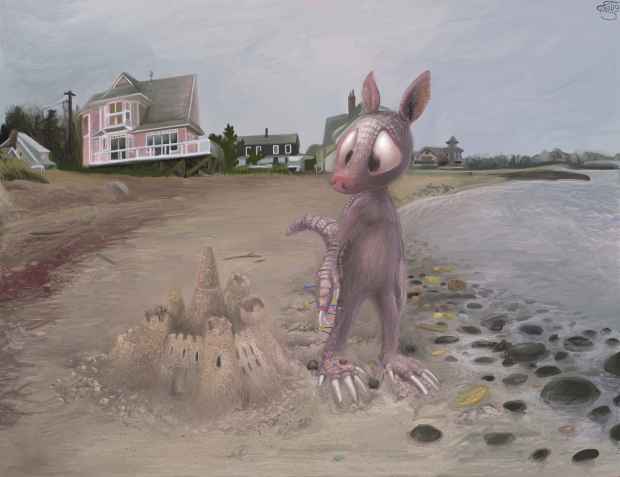 Don't you know, this is a PRIVATE beach.
It is supposed to be a thing getting shot at and struck by arrows. It does not look like that. It looks like a thing standing around with either Nintendo graphic glitches or nothing attacking its right leg. Oops. I will hope for better luck next time.
The castle guards, those who have defended themselves with the arrows, are either invisible or possessors of ant like strength to lift such comparatively big, almost ballista bolt-sized arrows with. I kept the guards intentionally unseen because I thought it was funnier that way. You see the castle, then you see the arrows, then you look back at the castle and wonder. If there were visible little men running around in it, the creature would have approached more cautiously. I like it being ambushed and being stunned by the ambush. With a single image, by me, this is the only way it can work. But that does not mean that it always will work, and on this occasion it did not. And so I wish myself to make a better effort in the future.
Somebody wanted a "shoreline themed" image, specifically regarding United-State Connecticut's shore line. Several pictures, actually. I only made two, though. And you might suggest to me that armadillos don't live in or near Connecticut, and I would (I know myself better than I know you, after all) respond by pointing out the many differences between that thing and an actual armadillo (and that is why you should never ever talk to me). In fact, these do not live anywhere, for they do not exist. Go directly to school. Additionally, I exaggerated the likelihood of a sand construction recognizable as resembling anything existing in this place. I know, I tried to build one to use as a model and it was impossible.
You know how sometimes people will claim something they made is "bad" but they'll show it to you anyway, expecting compliments? I won't even do that.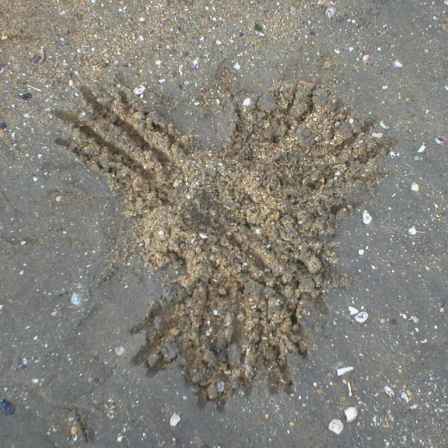 This Aztec eagle thing that I made without trying, just by digging my fingers into the ground so to grasp sand for lifting looks better than the castle I attempted to make. Part of the trouble was that I did not want to actually sit on the ground, preferring instead to awkwardly semi-crouch around, which is painful and not helpful, only cleaner. Also, the people who make "real" sand castles bring their own special sand for the purpose (as I understand it). And in that case I ask: why even use sand? If it's not the stuff you'd find on a beach, why bring it to a beach? Why not just sculpt it in your house? Why not use a more permanent medium that you can actually save? Why make castles all the time? Some people don't make castles, but overwhelmingly they do. In addition to bringing their own sand, they also have sculpting tools, experience and clothing they don't mind getting sand on. Elitists.
Getting back to the failings of the thing I made and did show you, the only realistic aspect of it is that dreadful pink house. I've been seeing that thing for years; one [human (me)] would think I could produce an accurate representation of it without endless redraws and multiple references. One, as usual, is dreadfully misinformed, as the house is just normal dreadful. However, at the time of this picture making I did not guess how dreadful it could be.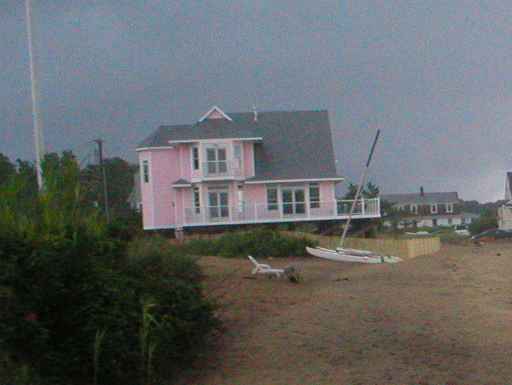 The pink house now has a stupid pitiful fence around it. We don't want anybody touching our precious sand, does we! You can still see the house, and any person weighing more than a pumpkin could easily topple the thing, so why is it there? To make me mad! I'm glad they're thinking of me, but not enough that I am no longer mad.
It showed up about two weeks ago. One week ago I discovered an attempt to put a fence around the marsh, despite the fact that nobody can walk in the marsh and there's no reason, logical or otherwise, to attempt to restrict passage by tall, bipedal humanoids into it.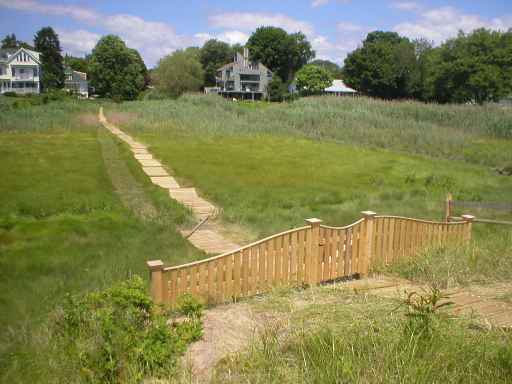 Oh,
somebody's
a fancy katydid now.
The walkway is admirable. Now instead of having to wander into the road and then down a short path to the beach, a few people can walk down a slightly shorter path to the beach that nobody else can walk on. I don't know enough about marshes to be able to say what natural life this harms, but I can complain about the gate: id ecch: why is there one? Even the Heaven's Gate cult made more sense than this one. People feel a need to announce "I made this path, only I may make walk on it." Nobody but you wants to go to your dopey house anyway! I might have wanted to visit, but I changed my mind when you started to build a fence around the marsh. Sneer! All these fences are new. They were not here ten years ago. What prompted this? These people would put a fence around the moon if they could. Then they would put a fence around that fence.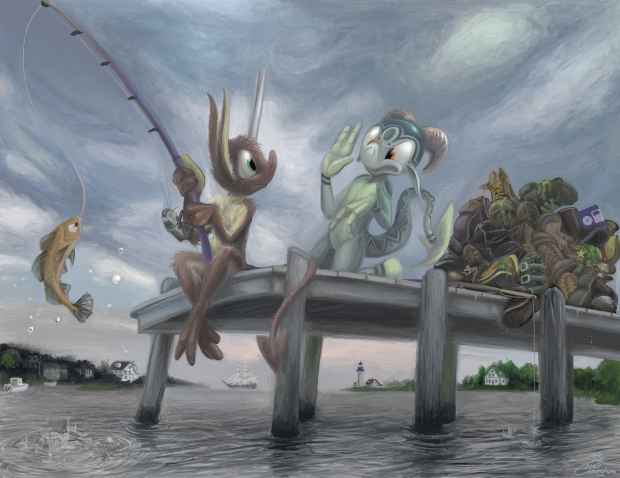 No, I am not going to blame nemitz for all fences in the galaxy. I know you're disappointed. I promise to yell at nemitz about something later.
I always either do too much research or too little. All the New England fish that I like are ocean fish. A lot of grey, ugly fish in the "fresh" water around these parts. And then I find out that the two dopey imps prominent here don't actually exist. Hopefully I can keep that a secret.
I wanted to put a viking ship in the background but I forgot until I had already put the other ship there. They pillaged the part of my brain that remembered to put them in there. They also pillaged all my good viking jokes. Chris Browne offered to buy them but changed his mind when he saw that only my good jokes had been stolen.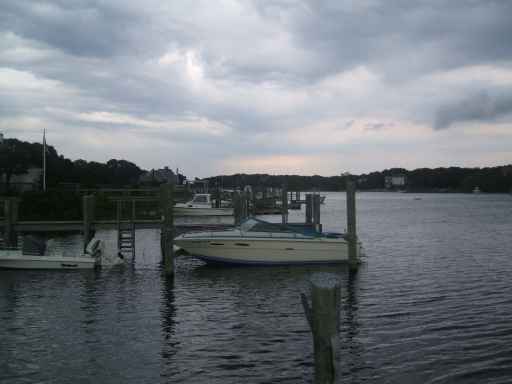 My setting this time was less scripted than the one with the beach. Because of that it took much longer but looks just as mundane. How do I do it?! (sorcery)
The pile of boots was the hardest part. It's still not quite clear what that is without prolonged investigation. Must tend to later. Probably won't.
The boots were the hardest part to draw, I mean. Overall, that reddish thing toward the left gave me the most reason to be upset.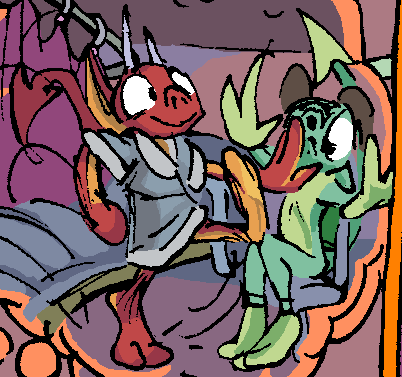 Yes, of course I was talking about you! That doesn't mean you're special.
Obviously we are collecting boots today. I don't see how you could have POSSIBLY messed that up. Hey, fool! We are not catching fish here. And yet you caught one. You couldn't even catch cholera by eating food or drinking water contaminated with the Vibrio cholerae bacterium, and still you caught a fish. Good job. "Good" as in "opposite of good."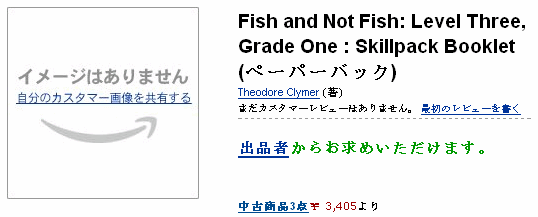 This is a first grade concept. I guess you would know that if you weren't in the orange reading group, that's only up to level two skillpack booklets. You probably aren't even aware that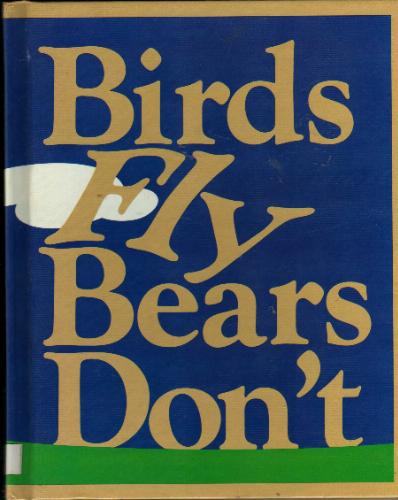 Knowing what I now know about what you don't know, I would most certainly not be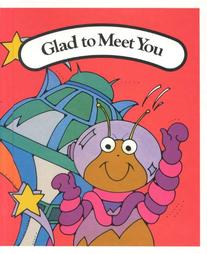 I don't know what's dumber: that they're deliberately catching boots or that NEMITZ is too dumb to not accidentally catch fish. And it, as usual, refuses to accept the consequences for its own incompetence. You, NEMITZ,
knew
you weren't supposed to do that, but you did it anyway, and then you pouted when scolded. Bad, bad nemitz. As we see here, nemitz can NOT handle criticism. Hey, thing, you did a bad job! You can't consistently, exclusively do things poorly, do things WRONG and expect to be tolerated.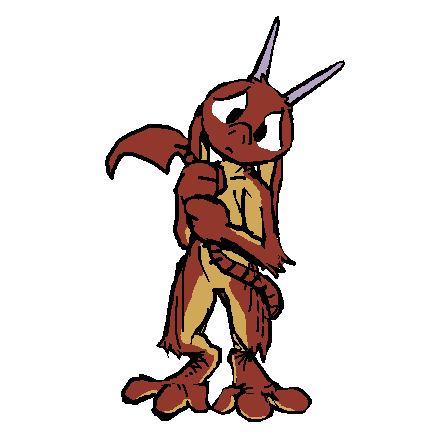 It's bad enough that you're naked, but how dare you appear before me without your shading on? Disgraceful! Meet me on the battlefield!