April 16, 2014
I have just realized that I totally neglected to write hidden mouse-over messages for a bunch of these. I have tended to that, then, now.
——————————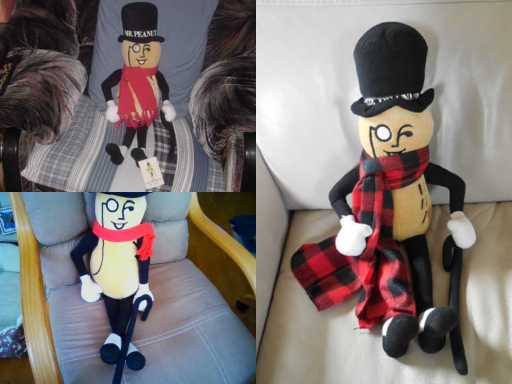 Mr. Peanut, our nation's oldest and most affluent legume, seems to have quite a following on E-Bay. Or perhaps a desertion, considering that everybody who posts a picture of one is hoping to be rid of it. The conspicuous scarf suggests that Mr. Peanut has a cold. Perhaps other ailments if he needs a cane to sit down. And you think I want a sick peanut in MY home?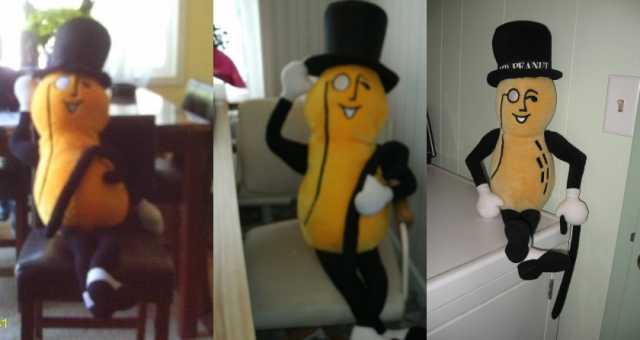 In fact, when I get an apartment again I am going to buy all of these off of ebay and then put them in every piece of furniture that I can acquire. In the event I convince anybody to visit me the visitors will have to stand.
The enormous absurd object on the left is apparently only $8, not including shipping. Including shipping it comes to about $38! The one beside it costs about $19, with its shipping price reduced to around the same area. Other variants of it have totals that come out to a similar amount or more. I expect that the postal service requires premium packaging for anybody who wears a top hat and monocle. I would further suggest that instead of a truck they use a horse-drawn stagecoach.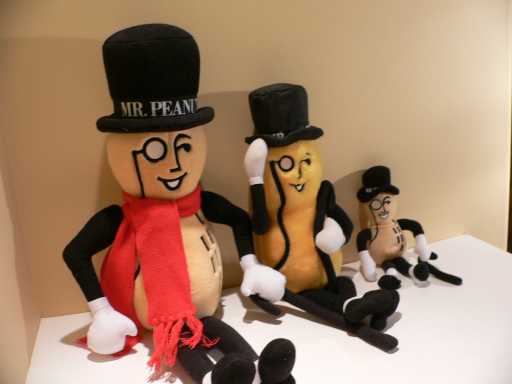 Even if no delegates from my family ever stop by, Mr. Peanut's will not let me down. I perhaps ought to have kept a spot free for myself to be let down into, though.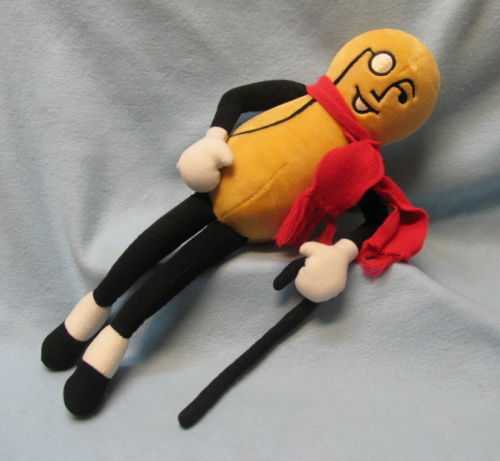 I think Mr. Peanut is drunk. From
the listing:
"He is missing his hat. He must have left it at the last party." Mr Peanut is very irresponsible! And in front of the children, too.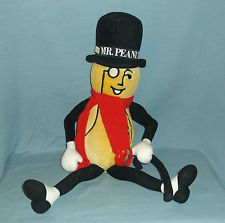 Alright, we are very impressed at your flexibility, but that is quite enough, Mr. Peanut.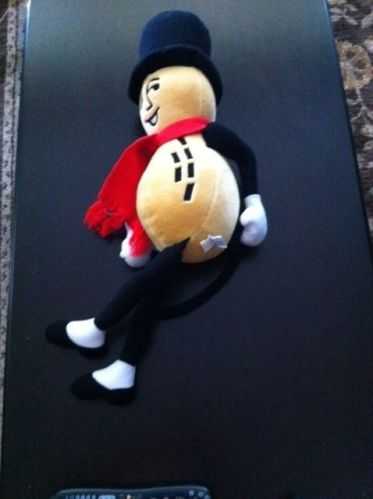 Oh, what a tease. Mr. Peanut will be on the cover of every fashion magazine if he keeps this up. But seriously, enough kidding around. I am beginning to worry about you.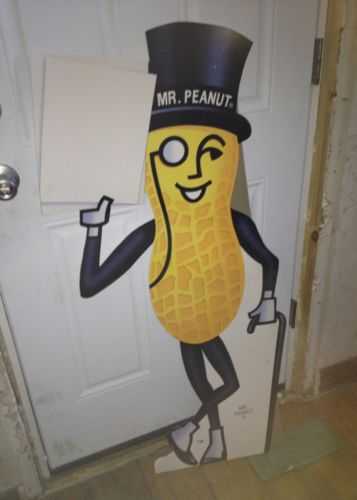 When is the last time you shaved, Mr. Peanut? Did you go into work today? Are you feeling alright?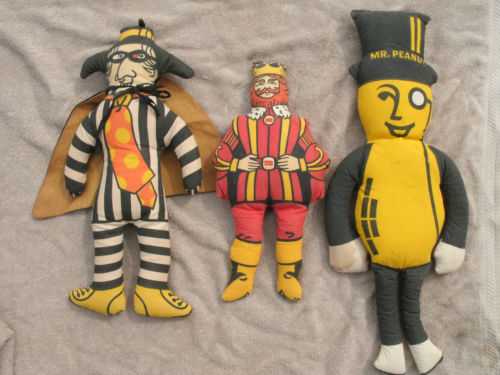 I do not particularly like these new friends you are hanging around with, Mr. Peanut. You were always a healthy peanut. A little salty sometimes, perhaps, but generally responsible. That fellow next to you, he claims to be a king in his country, I think he is nothing more than a dirty supplier for folks like that other pal of yours. Look at him, he's never worked a day in his life. How do you think he is supporting his habit? Probably sponging off you, I'll bet. Oh he's just "borrowing" from you? I'm sure. Everybody's your "friend" when you're rich, peanut. And what about those five guys I saw you with yesterday? Do you have any idea what they fry their potatoes in? What? No, I didn't say- that's not what I said! Would you listen for once? I just think you should exercise more discretion! Yes I know you're all grown up and can do what you like but I can still worry about you, can't I? You wouldn't need "emotional support" from thugs like that if you looked after yourself better. Look at you, in such a sad state you put your monocle over the wrong eye. You were probably stumbling around all day, too out of your wits to wonder why you kept bumping into things. Or maybe one of those hoodlums dared you to do it? What else have they been goading you into doing? Answer me, Peanut. Answer me!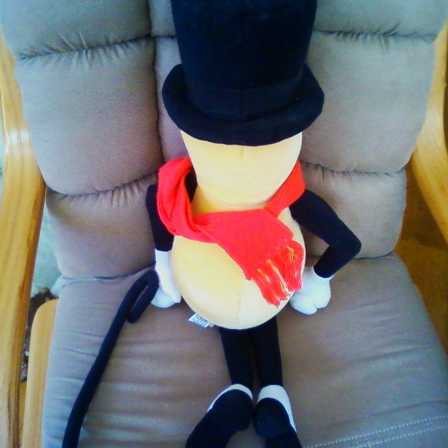 But would you please- Alright, I shouldn't have yelled. Please calm down. Don't make a scene here. Why don't you go to bed?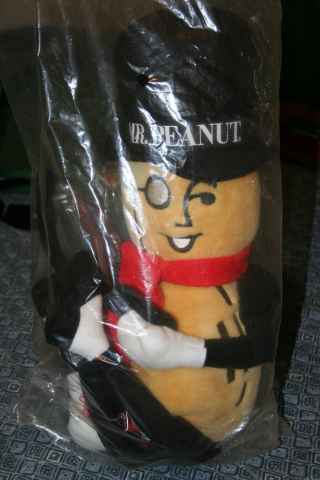 Oh Mr. Peanut, what are you doing now? Don't you know that is dangerous? Please just go home and get some rest!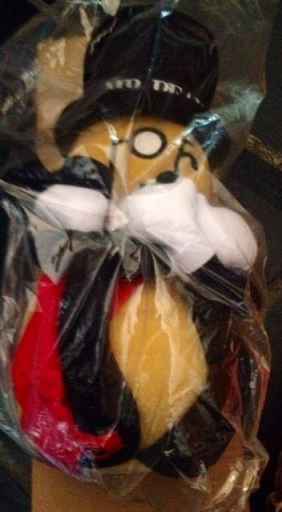 Alas, fame and fortune were too much, too soon for Mr. Peanut. I should have seen the warning signs. He will be potentially missed, and likely mixed.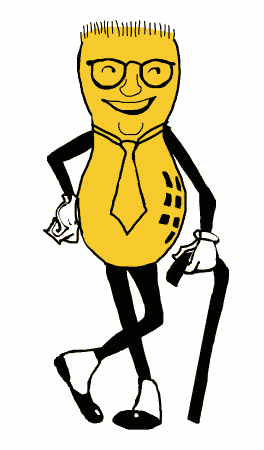 Talks are underway to have him replaced with Drew Carey. I had heard Mr. Carey was losing weight but I figured he had enough money that it was unrelated to career-advancement.
What? What is THIS?
ENERGY! BEWARE, I LIVE!
What? It can't be! You were dead!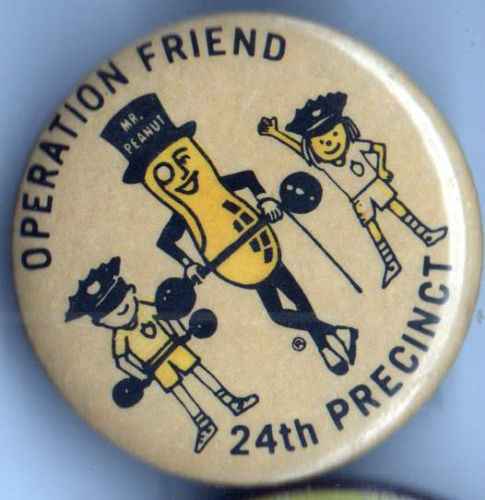 MUST REPLENISH MY STRENGTH!
What have I done? Even the police are helpless to stop this vengeful reign of terror. It doesn't have to be this way, Mr. Peanut! We can get you help!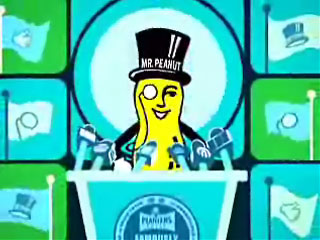 THESE ARE MY DEMANDS: ALL BOW TO PEANUT!
You don't know what you're saying! It's me you want! Don't make the innocent suffer!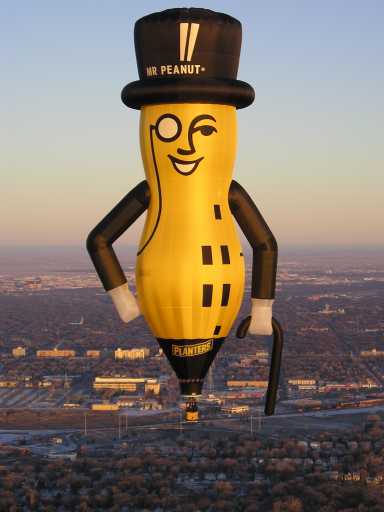 POWER! MORE POWER! MY REALM GROWS! MY ANCIENT RIGHT TO RULE THE LAND WILL SOON BE RESTORED TO ME.

Hopefully not to be continued