February 2, 2016
page 10 of part 3 of this strange comic strip.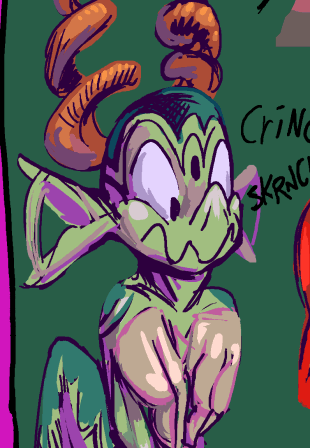 I am not even going to pretend I know anything about cooking. I think it might push this series more in the direction I want it to go if I am honest about what I do not understand, also.
I should also be honest that I am terribly amused when somebody gets poked in the nose.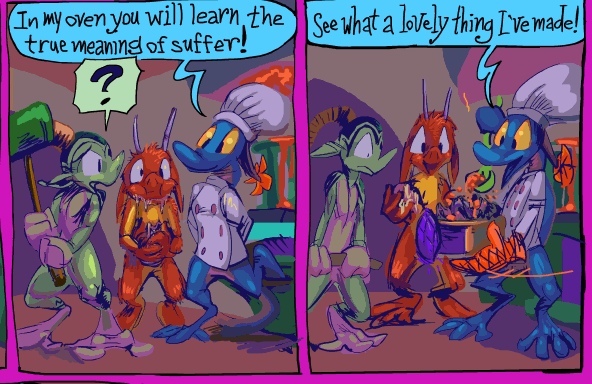 And initially the item was square-shaped and being removed from an oven, and I like this dialog line better with "oven" in it, but since I didn't at any point show it going into the oven, I could not make that work with the pot I have already shown being fixated on. It shouldn't even be important enough to mention but I literally have too much anxiety to sleep lately over dumber things than that. The fact that I did not previously draw an oven into the same room was thankfully of less concern to me.
Also I keep forgetting to mention that the first book can be bought from here. Or rather I wanted to make a longer post about it, but I also wanted to wait until after I made another post explaining that weird "maybe I'm a lion" post, so that they are buried together, and I have been unable to find a shovel big enough.