August 16, 2016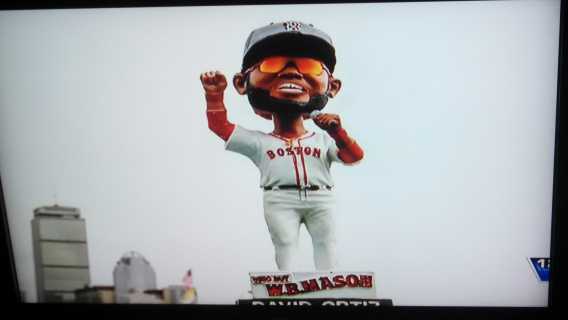 I did not realize how fortunate I was to reside in Connecticut, where there are no major sport franchises. David Ortiz of the Boston Ruddy Stockings base-ball club was in the news every flippin dippin night when I was in Barnstead New Hampshire.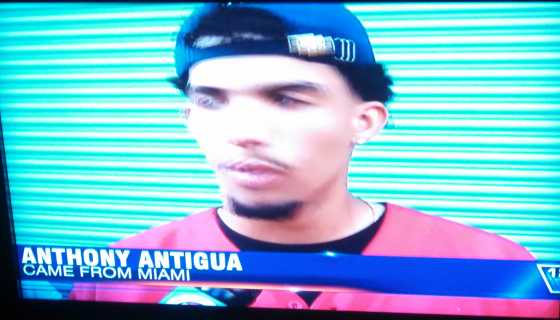 Tuesday there was controversy because people didn't like the head-bobbling doll based on him, as best I could figure out, Wednesday he got hit in the leg. I think on Thursday he missed catching a
wartortle
in pokemon go (a video game in which people use their telephone's global positioning software to find fake animals programmed to appear at certain spots inside the on-screen map corresponding to actual locations). Friday, a coworker probably looked up and spoiled the results of the gymnastics final prior the official broadcast.
In fact it was pretty much all sports and stupid tweet stories on The News while I was in this place. It would have been a great week to embezzle.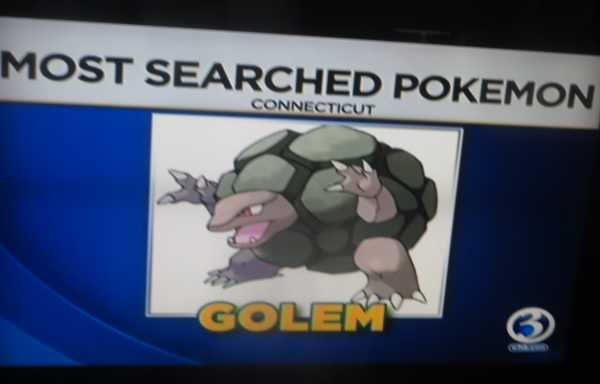 Which is not to say Connecticut reporting is particularly stellar. Yikes a month ago I made some so-themed remarks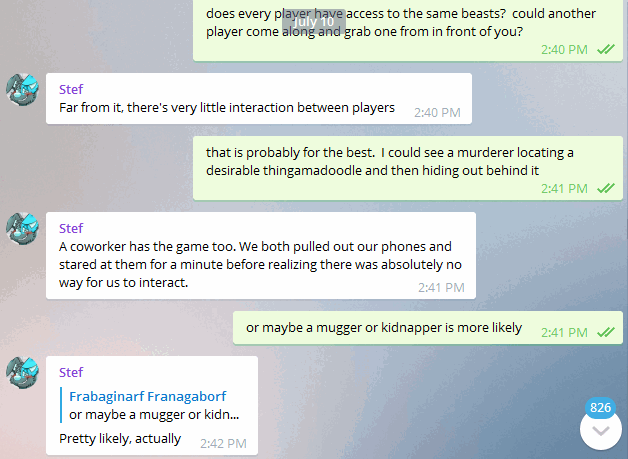 And I was just being a contrarian jerko to try and offset the hypey demeanor of a group of people I was talking and thoroughly not relating to. Then the very same day
this
report appeared, detailing how some kid broke into somebody's house trying to capture a stupid imaginary animal with no actual value and was fatally shot by the home-owner. Which is insane.
And apparently that site is a joke, but not in a way that is discernible from its presentation. And now my site is also a joke, which is sadly too normal to be also insane. Nonetheless actual injuries have come about right? I heard about them on the teevee. While my next site entry is about how being near a teevee has thoroughly polluted my consciousness with horrid rubbish that ought not be true, I have to accept that they are, to some degree.
ASSUMING THAT IS THE CASE,
you might as well rob a bank to see if there are really sacks with dollar signs on them piled up inside a vault. I did not expect that bodily harm would not only occur, but become the game's legacy. In fact it is worse than I expected; apparently thugs of all sorts can deliberately place items at specific places as lures for real people. AND it isn't even necessary since people will just walk off cliffs while staring at their dumb little screens of their own accord. Supposedly the actual game has a disclaimer that meets the bare bones legal minimum to protect the developers from wrongful death lawsuits.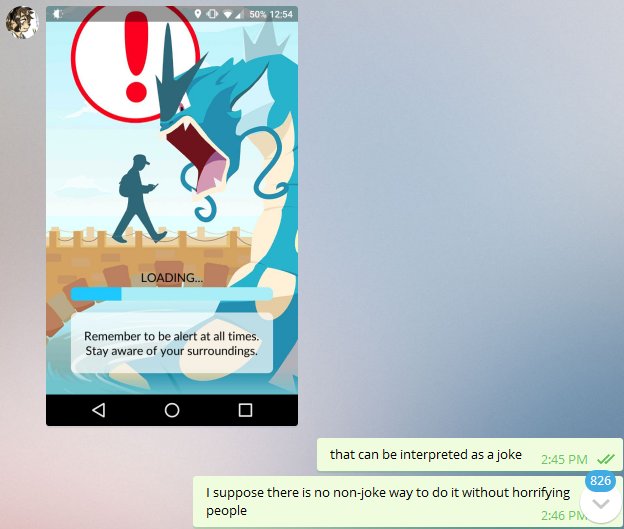 Considering that the monsters at worst will faint when they get electric-shocked, set on fire, and shot amidst a break-in, Pokemon is likely the first Role-Playing video game franchise to kill more people outside the games than in them. The future is HERE. And it's pretty boring. We'll exterminate ourselves with electronics long before they develop the inclination to do it deliberately.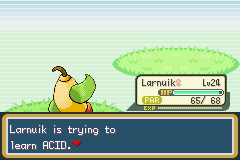 but Larnuik was overcome with inadequacy when its adversary casually walked into traffic.
I have heard the excuse "Pokemon Go gets kids outside!" And so does shoving them outta windas! Don't say that like it is positive! That people are so wholly brand-indoctrinated that there is no way to move them without an eye-searing, corporate-property-approved incentive. And this game isn't compatible with other ones, either, so this is not going to reduce the time anyone spends not moving when operating the next one.
I understand loving video games more than physical ones, and perhaps I should be glad there are a few that nobody can watch videos of and claim to have experienced, but it doesn't seem like there IS much of a game here outside of hoarding. And then, I suppose, social media status-bragging about what you hoarded. Hey peeps every aspect of my personality can be explained in terms of some thing I bought! Gosh if you don't have this game or care that I have it your life sure has no meaning to me! Which nobody ever said but possibly only because their lives are so product-saturated they can not even consider the existence of lives which aren't. It's just as bad as being obsessed with the flippindippin Red Sox except with an added degree of "this is more technologically advanced so I'm SMARTER" sometimes thrown in.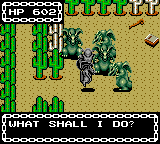 To clarify, I find video games amusing but they are not a fundamental aspect of my existence. I could fill a day without their guidance. I never want to feel like they are playing me.