August 26, 2016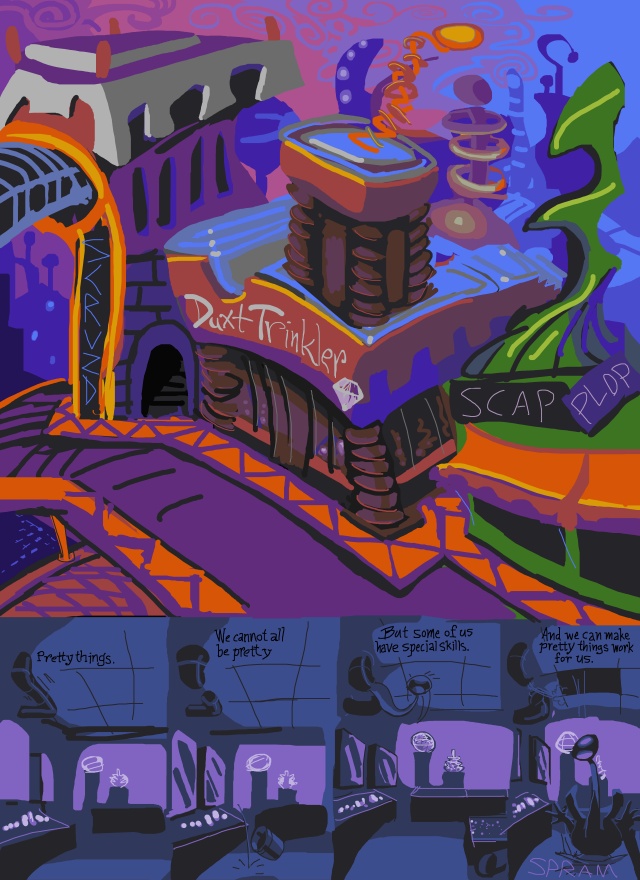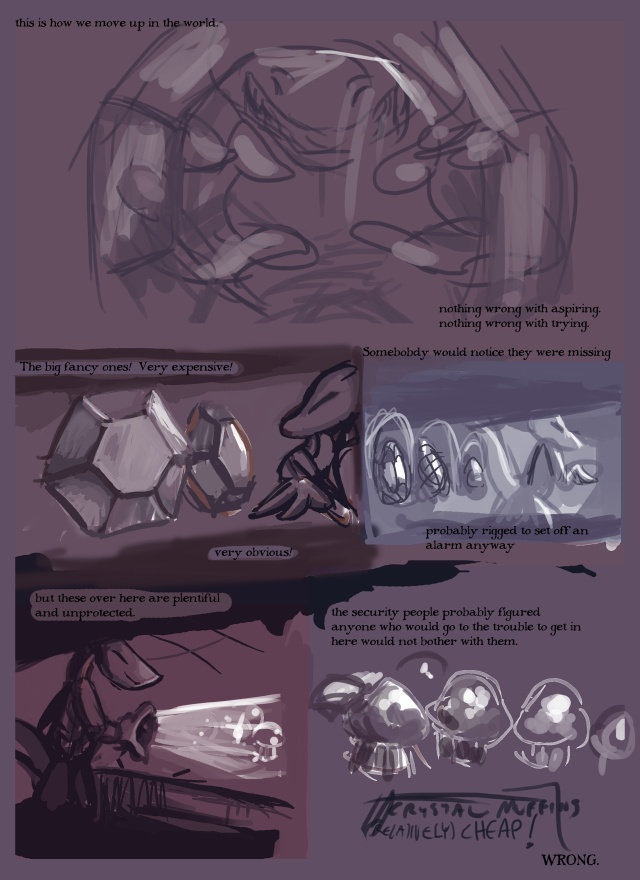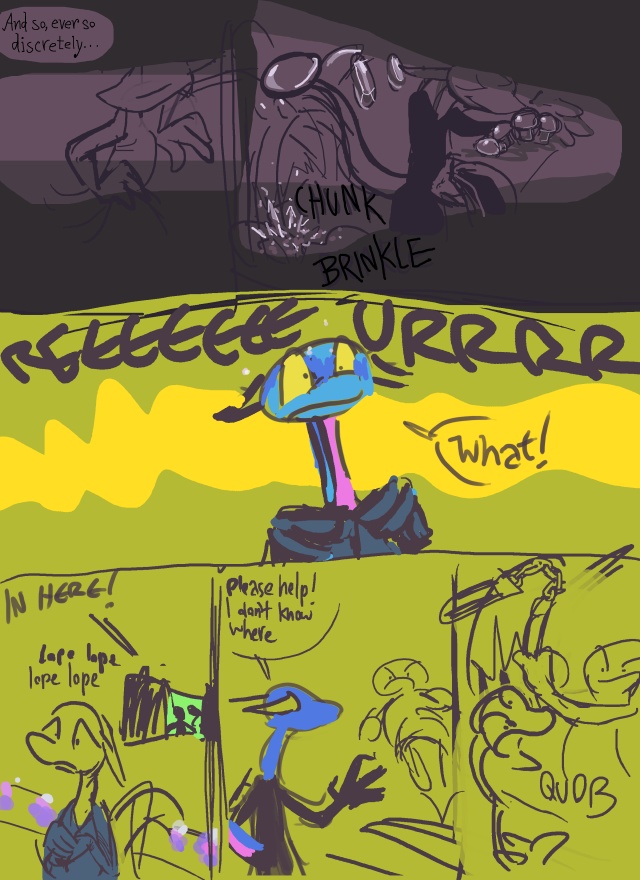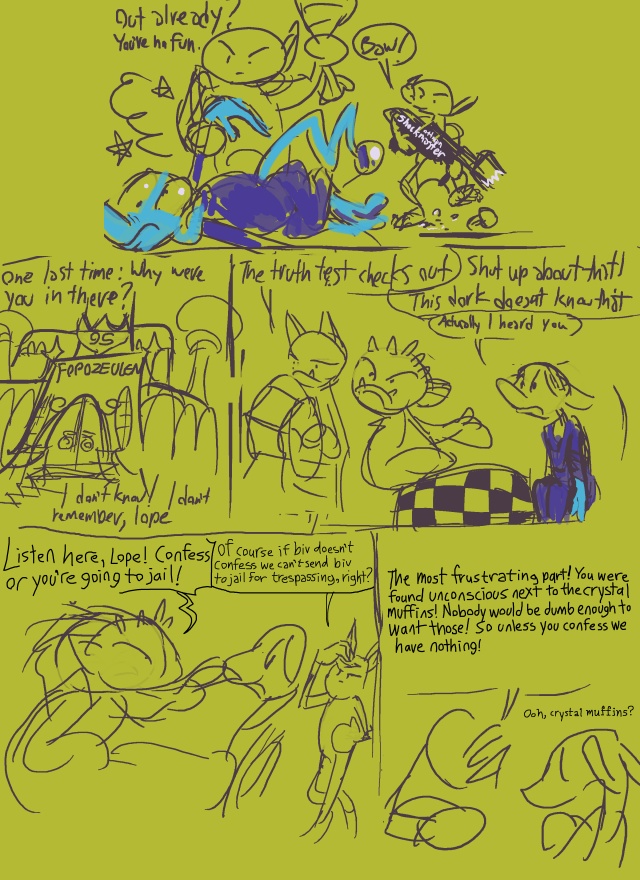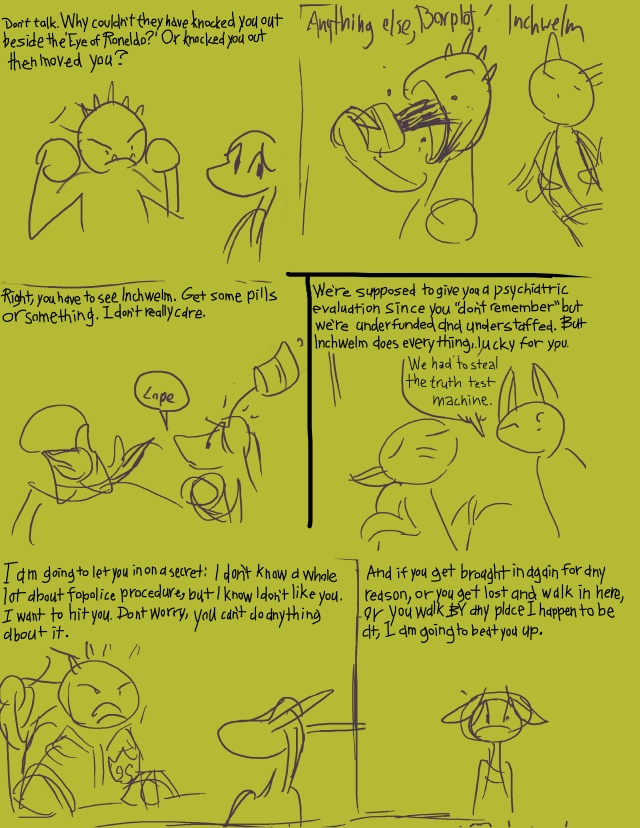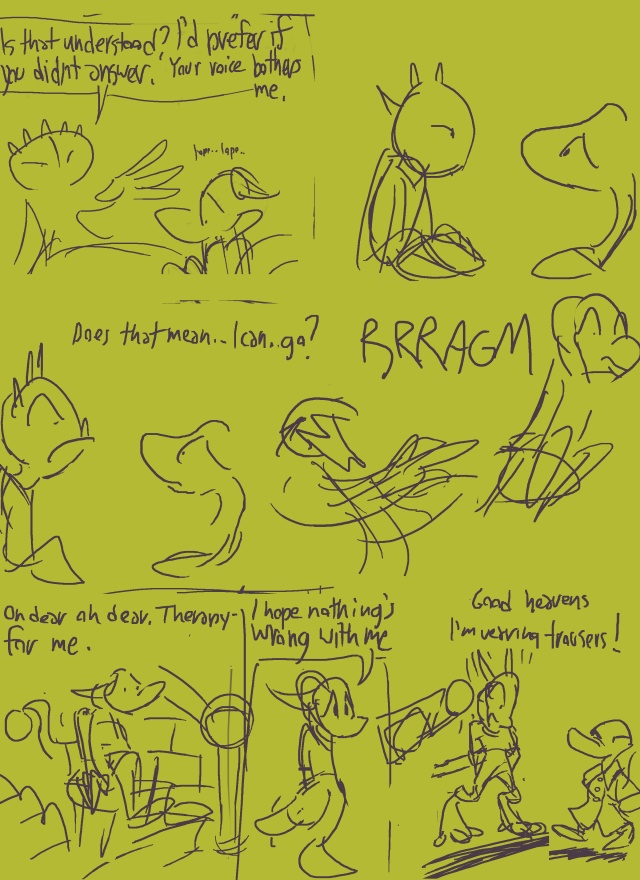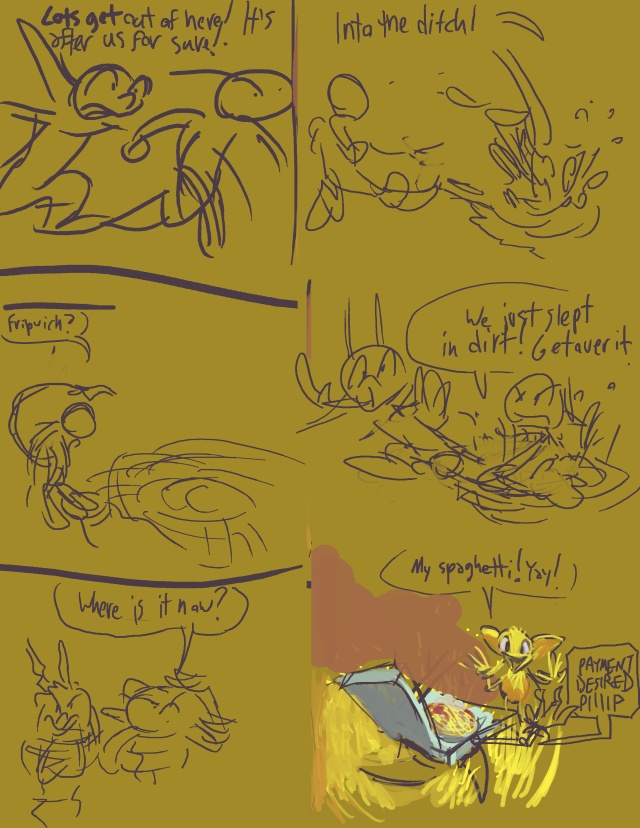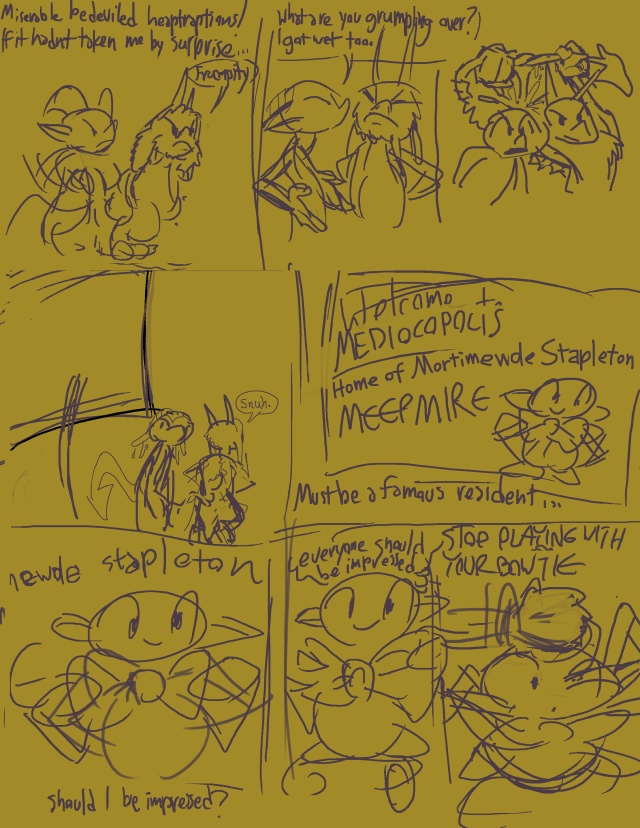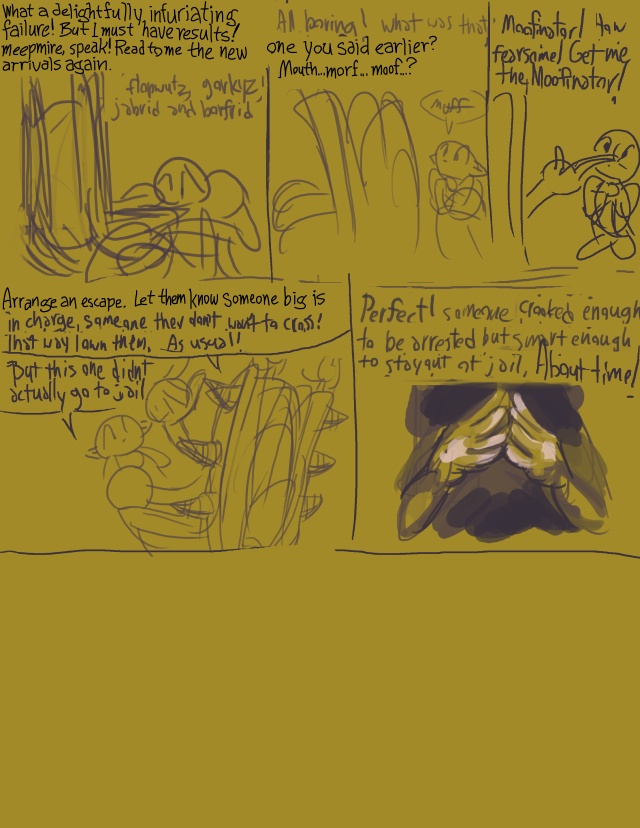 Comic prologue sketches that I planned out in April 2015 and then was prevented from working on further due to [factors]. This is not complete, but the next "new" page in the amateurlog alludes to one aspect of it so I think it important to show. There is another portion with lope that I wrote out but did not yet draw anything for, and from the look of things I did not deduce how this transitions into the first kumquat scene, which starts with a view of space. My "plan" was to append this section, when completed, at the front of the comic book combining both of the first parts, even though I have not exactly established "demand" for more comic books except possibly with the very few people who already bought a book whose entire contents would be reprinted therein.
However It seems right now that whatever manner in which I throw to the current first page will imply that kumquat is on a different planet from what I have just shown which is not the case. Even if show a scene ON another planet as an excuse to cut back to this one, there is no excusing such a drawn out sequence to return to a place we were just at, except as a joke, but it is not the joke I set up. Although the "joke" I DID set up regularly confuses people, so I might do best to produce an alternate "first" page entirely.
Keeping it will necessitate an explanation for something that was only there because I thought it would be funny unexplained, and that can only function in such a way at the very beginning. There are so many bad web-comics that try to look like they're loaded with depth by starting with a show of space and dopey narration about goddesses or whatnot. I do not necessarily like a dumb old jewelry store as the very first page either, but nothing at present is holding me to that. Except for me spending several days last week specifically drawing and detailing that so it would not just look like I dumped a bunch of hopeless sketches here.
I am also uncertain how jarring or obvious the shift in layout from 3 to 4 rowas will be, and so I might distract from that by having a totally inexplicable shot of space occur at the same time.

I suppose I can change it into a "museum of obscene opulence" to give a slightly higher quantity of gravitas to the opening scene. Although I might recycle the space introduction despite its alienating effect and have a pre-prologue kumquat scene, in which event my concern about the dumb jewelry store will be less troubling. But then I will need to devise a new exterior of kumquat kompound scene and I hate drawing that thing. And there are only so many ways I can since I need to conceal that all the houses are connected until the page where the lizard drives away from them. I do a very good job making more jobs for myself.