February 13, 2017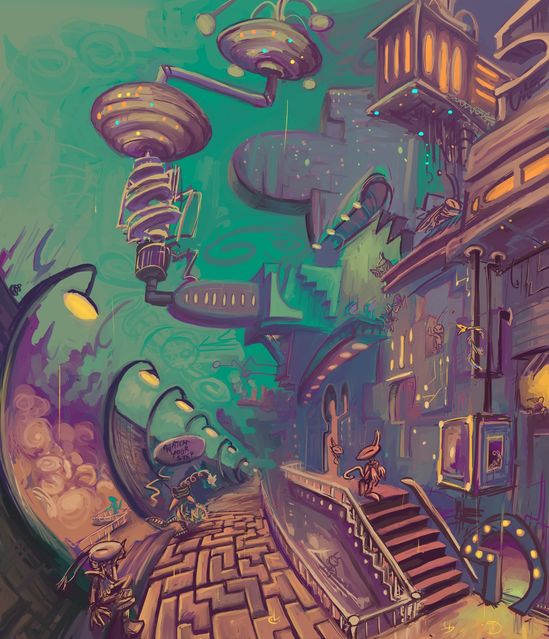 you can click on it to make it bigger. Which is true on all my "art" posts but I always imagined it was more obvious until just this point in time.
Howdy. Here is a semi-improvised scene based on sketching the railing on a street overpass and turning it sideways. Although oddly enough by this point the railing, which became the line of lamps, has more or less reoriented itself.
I would like to add more idiots to the scene but that will need to happen later since I have other matters to tend at now. Priority one, I have not updated this web page in a week!