April 18, 2017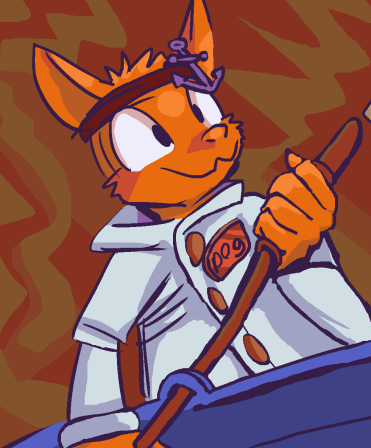 page 21 of part 3 of this!
this page accomplishes one thing: it saves me from having to draw a character that looks like a cat in the future. my tolerance for cats has dwindled considerably since I first introduced this character without any attempt at "design" whatsoever.
The sequence that follows does not actually prove anything but i am amused by the script I wrote and the little previews I drew. it is all information that can be introduced later. And I tried to cram it into an absurdly high number of frames on one page, but hopefully restraint will win out and I will make two pages out of it, however little information is conveyed.