May 24, 2017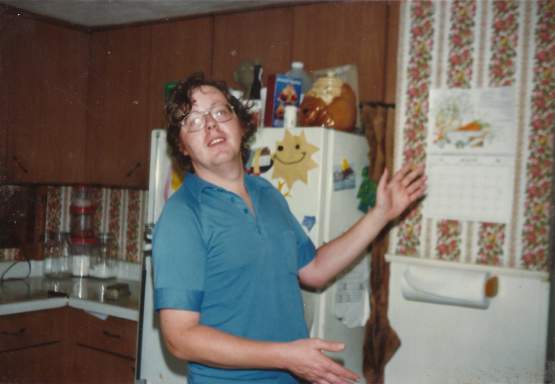 My father James Thomas Cunningham is dead. And has been for a month. Well it was supposed to be a month, which actually would have been marked
yesterday.
Well WELL at first this was to be within the first week but hrm hah urm. I had difficulty writing something readable on the topic. Nonetheless I have embedded appropriately inappropriate messages within the images for if you hover your mouse cursor over them, like always.
Ever since it happened, or at least the first two weeks, I occasionally wrote a little note about it, in the hope of making a proper public post on the topic. But it never came together, because I did not want it to be depressing. I already make the positive updates depressing! But I do not feel like this was a good death, either. He deserved better, from me most of all. From November 1998 onward I did not speak to him, or in any place where I thought he could hear me. Not out of hatred, but simple, or rather complicated psychological blockage. And people generally did not accept this. I could not explain how it worked, and how their suggestions for how to fix it were totally non-applicable. And I would say now, looking back, it drew directly from the absence of fundamental human decency I experienced at the school I attended at that time, Cedarhurst in Hamden Connecticut curse them to heaping heck. Initially I stopped speaking there, and my father had the job of bringing me to various doctor appointments and one hospitalization that those monsters forced me into under threat of custody revocation, and without deliberately meaning to I transferred my speech prohibition to any time I was in his company. And gradually through the years following, owing to one illness and illness treatment side effect after another, the quality of my father's life declined. It was only after I returned from an apartment I had in New Haven, and became his more or less constant in-home companion that the guilt from not talking began to overpower whatever force kept me from speaking, succeeding at last maybe in mid-2015. He did not even have two years remaining. And by that point he was almost more obligation than parent to me. Our relationship was healing, finally, after far too much sadness, but I do not feel like we finished the job. It was hard to be with him without resenting the job to some degree. I tried to ask him things nobody else would ask, and understand what he went through, and do things for him that nobody else would think to, assuming he had little time left. But I thought I would have more notice than I did, since the reduction of his physical abilities had always been gradual. One day he could speak, eat and move through the house with some level of assistance, and the next he could do nothing at all, confined to a hospital bed with tubes down his throat, on account of his myocard infarcting. Not even related to the prostate cancer, cerebral ataxia, immobilizing tremors, rib and spine injuries, but those things meant that he was not expected to survive heart surgery. There was no chance to take inventory of what we never got to and deal with it. No time to do something as simple as ask what his favorite movies were so that I could get copies of them and let him watch all that stuff instead Bones and Law & Order reruns he had already seen 4 times apiece. He was legally alive another two weeks, but not in a consistently coherent state, owing to more weird medications and stress, presumably, and not in a place that I would call comfortable.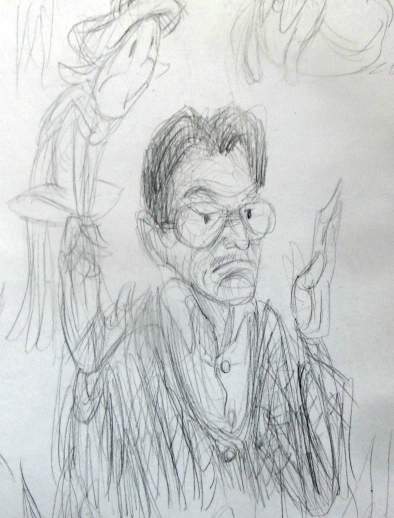 We could even have finished watching Breaking Bad; we
had
the dvds, and had started to watch it, with my mother, also. But eventually their schedules diverged, and by the time they verged again we also had the Game of Thrones dvds and those had the higher pointless death to minute of airtime ratio and therefore took precedence.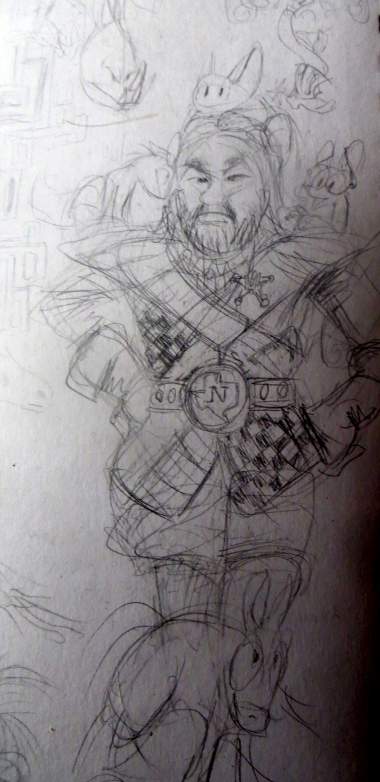 Yes so we shared that, but the show wasn't finished, was it. Presumably there will be closure in that somewhere, eventually.
Somebody in East Haven, Connecticut, actually wanted to pay my father to make methamphetamine. He was a chemist who could make stuff other people couldn't. Certainly I don't think he aspired to be a Walter White sort of person but he appreciated the subject matter –he liked to identify the element symbols used in the opening credits– and to some degree I have to think related to the character more than most people would, including having cancer and not being appreciated for his skills; he started a business with a partner who eventually cheated him out of it, and there are ASPECTS of the television character which might be seen as fantasy fulfillment.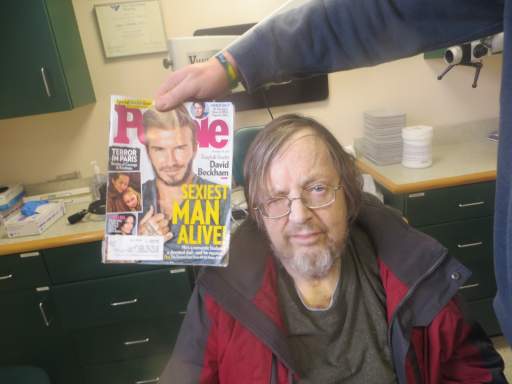 I wondered if I should mention this on the internet at all. It is important to my life, and affects, and has affected what I do, but I hate dealing with people reacting to it in a rote manner. At the funeral wake thing, one after another people I barely knew approached me to say "sorry for your loss." Why? Who are you? Why are you sorry for MY loss? The poor man whose crushed bone dust is in the box over there lost more than I did! I do not know what to say to people except "it is alright, it was not your fault." Or "eh it is part of life. And death, I suppose." Most of them probably did not want to say the line to me, but they SAW me, and thought: "oh pringles we made eye contact. if I don't say 'sorry for your loss' to THAT one now it will blab to the people here that I actually need to like me."
I appreciate that persons want to be helpful, but I think very few of them sincerely do.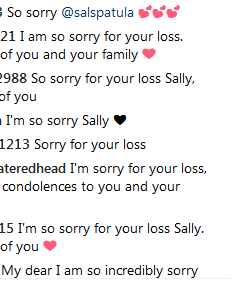 It is the same reason I keep my birth date a secret on the internet; I hate dealing with rote reactions from those whom I barely know, and then feeling like I owe each of them a unique, non-rote response, and then worrying that I now owe them unique birthday wishes when the time comes, and I do not have the energy for it. And I would be even worse at condolence-issuing. Fortunately in person nobody can see that I already gave the same reply to the person before them, so that at least I kept under control. The funeral scene is not for ME. The death was six days ago by that point, and I had grieved before then, before the death occurred, even. Afterward, getting the funeral to happen and visitors coordinated and met and all that, plus local family grieved with and reassured and all that, I was gosh darn exhausted by the time of the semi-public event. And then that was not even the end of it since there was a large dinner gathering following it, and people who had traveled to attend all this were still around a few days following that. However much I surprisingly enjoyed their company, it was tiring. I do not want condolences, just a break.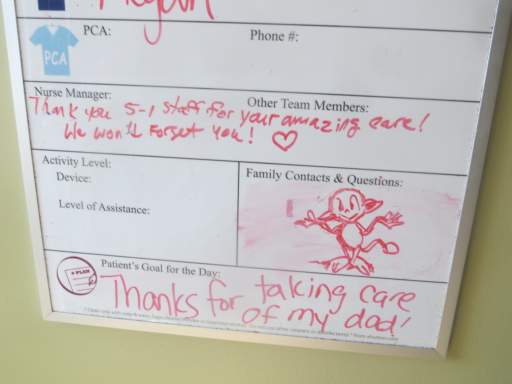 But until then wishing me well is meaningless, especially if it comes, as it did plenty, from somebody whose life would be no different were it me who was dead. And I am not demanding special attention, either; I just wish we all could spend less time pretending.
And less money on mopey parties for people to pretend at. Did you know that even a non-frilled cremation costs over three thousand dollars? And somehow having a little ceremony for it, a newspaper notice and a box to put the bone dust in costs $2000 more. And it isn't even a FANCY box.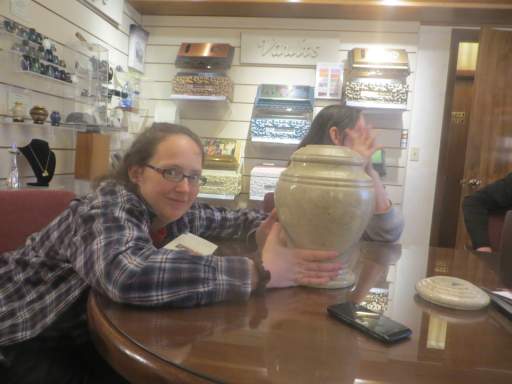 We could have bought a fancy urn but there was concern about being permitted to bring it on an airplane if we wished to transport the ashes someplace else. Obviously this is because you could easily hide three ounces of water inside one.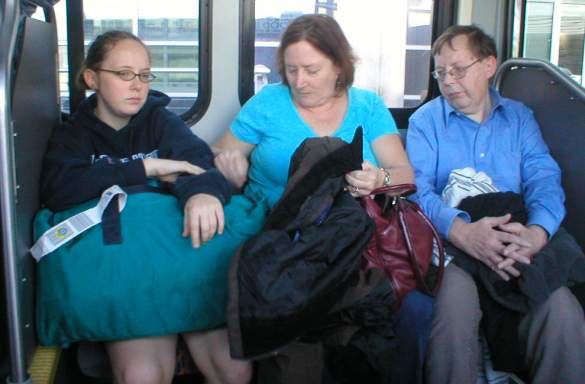 We should not force ourselves to be sad because we think etiquette dictates it, and we certainly should not dive deeper into debt for the opportunity. I am terribly fortunate that whatever arbitrary force made my parents feel like they had to put all their children into Catholic schools was not in effect by the time half of them were dead and it allowed us to have a traditionally incongruous karaoke conclusion.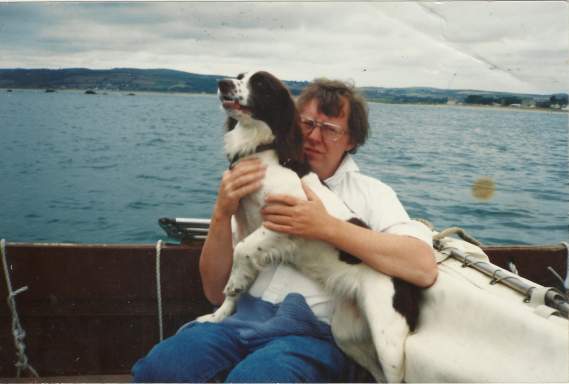 This is the picture that got placed on the ash box. It is a good picture, and it occurred during our 1989 visit to England, my father's native country, but
I have no idea whose dog that is.
Perhaps my foremost regret is that I never communicated how important he was, or had been, in introducing me to some of my favorite things.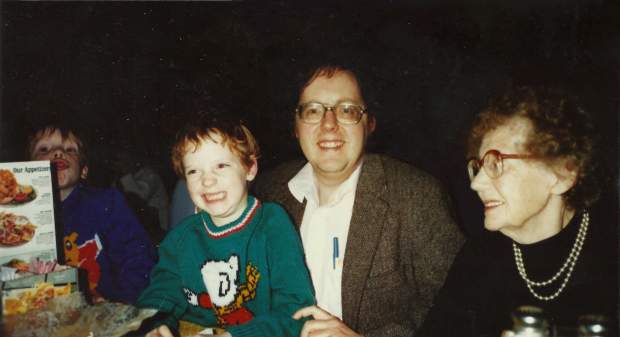 Even if I did not always like the same things; I never liked futbol, Harry Potter or fish+chips, but definitely stuff that I knew of on account of him stuck with me my whole life following their introductions. For example, Rupert Bear books had been sent by my English grandmother to my family for several years in the 1980s (and for longer to my father's brother's family, who were a bit older), and I never got rid of them. I enjoyed John Harrold's artwork, and it inspired how I drew a few things, long after the books' initial acquisition. I am told I even once had a sweater with Rupert pictured on it that this grandmother made for me, but I have no evidence of this.
My appreciation for classical music started with my father. And I hate to condense centuries of artistic expression and styles into a single "genre" but that is beside the point for now. On his last day of open communication, Friday the 21, when he was done with life support and yanked all the tubes out, so at least he could speak and take liquid sustenance again, I quickly set up a playlist of music that he had used to listen to that I had always kept track of –he asked only for "Beethoven" and I knew precisely what he meant, and he seemed glad to hear it, and sadly I did not get through the list before Jeopardy came on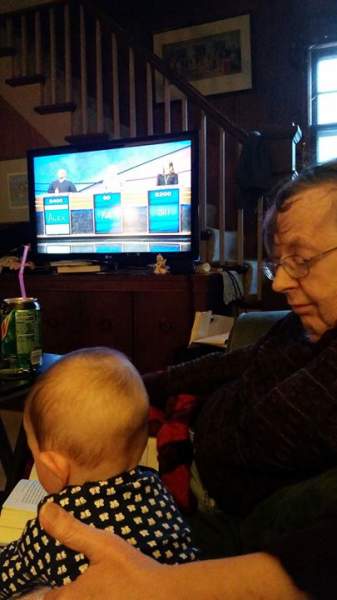 (Jeopardy! I still watch that), and he was still calling out answers to the end, and afterward he preferred the quiet. But being able to share that back was meaningful to me. I didn't get to Smetana's
Moldau,
one of the primary pieces, with Beethoven's sixth symphony and Holst's Jupiter, among others, that remind me of my father. Or rather I started it, but since the beginning is so subdued I think he didn't recognize it, or maybe he did, but it reminded him of the
Canals of Mars
level in the NES version of
Toobin'.
So rather than try and jump to the distinct part I skipped it entirely.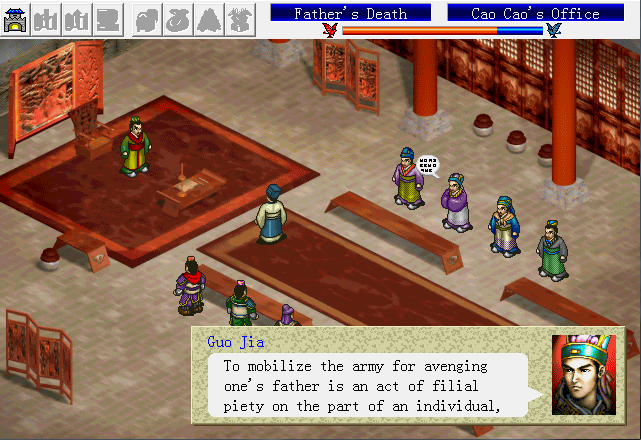 That was a joke, but my appreciation of certain video games, Dragon Warrior and Romance of the Three Kingdoms foremost, two of the slowest, more inaccessible titles on the NES ever to be localized, I saw my father playing first, and eventually took a liking to, and I thought I was quite a bit smarter than anybody who thought those were boring, and this led to continuing fascination with that sort of thing. I even at some point read the original [translated] Three Kingdoms novel that inspired the video games, which is to date the longest thing I have read. I believe I also first saw him playing Landstalker (or trying to), my perhaps favorite sega genesis game, but that is only appropriate to mention with regard to a screenshot I ended up putting in this entry too late to be relevant to this paragraph. My father's general Britishness struck me, as a small child, as being in some way superior to common American habits, and even if that was not accurate, it helped me to look outside a box I might otherwise not have. I even said so on one of my
earliest terrible but preservable web pages
back in whenever that was.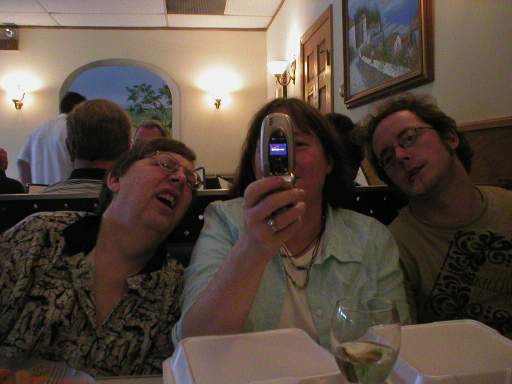 And I have alluded to all these things on numerous occasions throughout my years of frivolous website production, and I think my father, of all people, might have appreciated it, especially when I was not able to speak to him –So many of the strange quotes I adorn my entries with and that surely confound of those who attempt to read the dumb things, come from strange old movies that my father would have on the television, or the stranger advertising– but by 2001 or so, before I was writing regularly, and long before I was writing half-competently, he no longer wanted, or no longer could use a computer and certainly would not have had time to read my rubbish weekly. And it was never my way to impose
nonsense
on others. I wouldn't go and print out pages and pages of
this
and assume it had a purpose. Occasionally when I had art prints I might show those, but a great majority of my drawings have never been printed, and my sketchbooks are messy and incomprehensible, even for me, who does not require spectacles.
Indeed for the most part my father probably had no idea what I was doing. And he was supposedly proud of me anyway. That does eat at me inside: He was content with me being totally worthless and I never got to prove that I wasn't!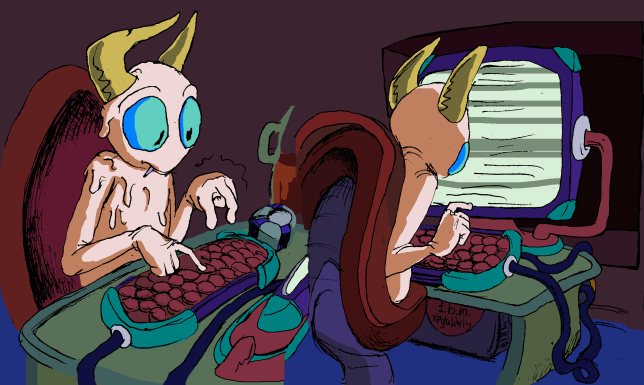 One tribute to him, in a sense, that I am sad to say he did not know about, and that to my knowledge nobody else did either, even though I drew it just over ten years ago, is the way the creature "kumquat" types on its computer device is based on how my father did back when he could still use a computer. One finger at a time, alternating. Even by early 1998 (prior to my problem) when we first had home internet, my father's coordination was not stellar. It was not long before he was asking me to type out replies for him when another user of the AOL trivia whatsit accused him of lurking in the game for long enough that the questions looped around. He had me explain, in considered detail, that while he had observed that behavior in others, he would not do such a thing, and he knew the answers he knew because of this this and that, but the person had already logged off, not concerned with whether they were actually right (and, I have to think, probably lost the trivia game due to THAT tendency) and in those days that meant you just plain could not send a message to the person. Argh what a scumbag! My one opportunity to fight for my father's trivihonor and I wasn't fast enough. My only hope is to make that incident into a bit of useless trivia itself.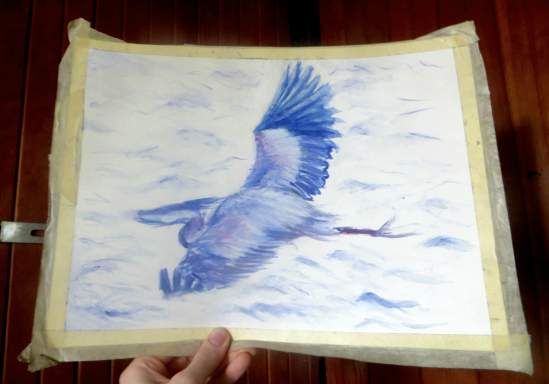 In fact, that I recall, I do not think I ever drew anything
for
my father, except a really crummy photograph imitation watercolor painting of a pelican. In 2012, before I could speak to him in person, I had become able to speak over the telephone, and I asked what his favorite animal was, thinking that I could imitate photographs of animals in physical media in a way that is pleasing, and that would be easier than any other thing my father would possibly want art work of,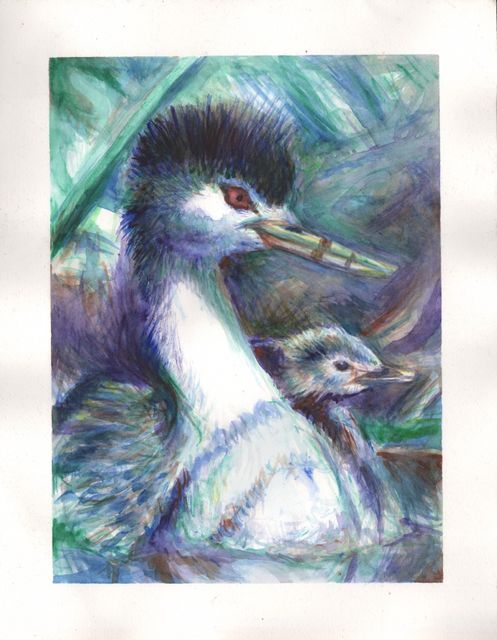 based on my experience with this manner of product. I had not considered that I chose this picture not due to there being birds in it, but rather to its suitability to the task of imitation by me, due to an abundance of vague but colorful details. The pelican scene featured complicated but specific feathers, a limited range of colors and a view of the sea where the light reflection made it seem mostly white, but the imitation to look like I have a fundamental, pre-school-level misunderstanding of what water looks like.
It was so bad that i never showed it to its intended recipient until that last Friday, in the hospital, since I had such massive guilt about what I just told you. A bit later somebody had propped it against a wall in the room with the wrong side up.
That
is how bad it was. I became the classic delusional artist joke, where two people take turns turning the canvas around to try and determine which orientation is correct. The stuff that I knew how to draw
well
I was always embarrassed by. Nobody in my family has a "fursona." And thank goodness but for people who do, it is at least much easier to figure out exactly what to draw, and usually not very difficult.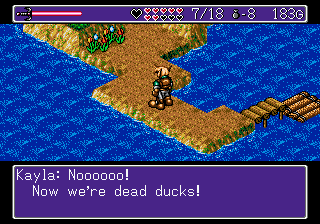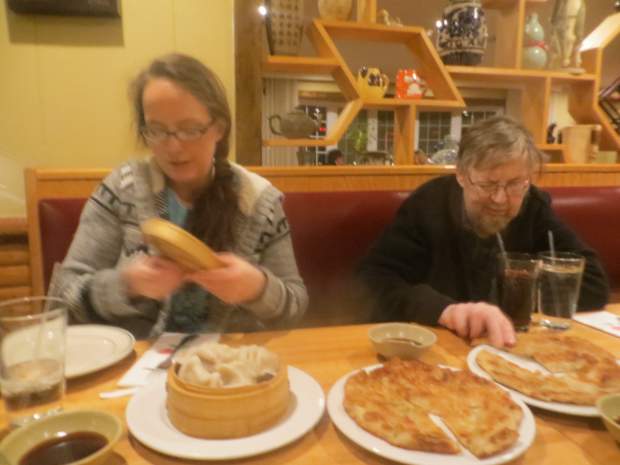 February 26 of this year, the last time my father went to a restaurant. Zhang's Madison, the closest restaurant to our home, since he did not like to travel at all by this point. But his sixty-fifth birthday had been on Tuesday, the 21 of February. "Oh two, two one, five two," as I heard enunciated as clearly as he was able in countless doctor waiting room visits. often multiple times the same trip since the people in that building don't communicate, and don't realize you already proved your sanity once to them today. Anyway, something moderately special seemed called for. He is seen here drinking his customary "Coke…. NO ice," with the latter part usually appended just as the server is leaving. In fact he preferred Mountain Dew, but through the magic of corporate contracts those two are mutually exclusive offerings in any food service establishment. I think he possibly learned that habit from me. Before I stopped speaking, he took me to and from therapist appointments, and I remember stopping at the McDonalds on the highway and ordering the then new "crispy chicken deluxe," and with none of the customary unspeakable goop on it, which the employees could handle, and a large coke with no ice, which they could not handle. With no ice because nobody can drink ice, but I could drink a lotta coke, and you can fit more in there without the ding dang ice. Presumably the ice is to save THEM money on soda, even though that is probably the cheapest to produce thing in the entire store, a category in which there is fierce competition at a McDonalds. And sometimes servers aren't mentally equipped to process "no ice" and assume, through what seems to me a more strenuous stretch of logic, that I must have meant "no sugar," and I end up with a huge undrinkable cylinder of diet coke, just about as undrinkable as the ice in there with it. This all seems to be mostly about me, but I have few coherent memories from when I was on good terms with my father and he could actually do things. Everything afterward has regret attached, so I will take what i can get.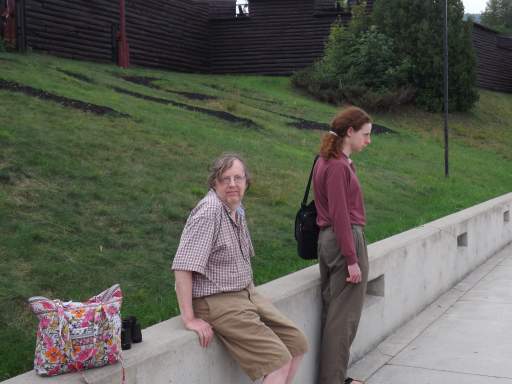 I am fortunate that the recent deceased got to 65 years; many people lose parents at younger ages, and without even the little amount of awareness that it is coming which I had. Not everybody has a father, and some have no parents who love them at all. This could have been worse. Much as this entry could have been much longer; I removed or did not attempt to implement several parts that seemed attached to a different narrative, and perhaps I will see those later.


But right now I need a break! Preferably to do something non-depressing in.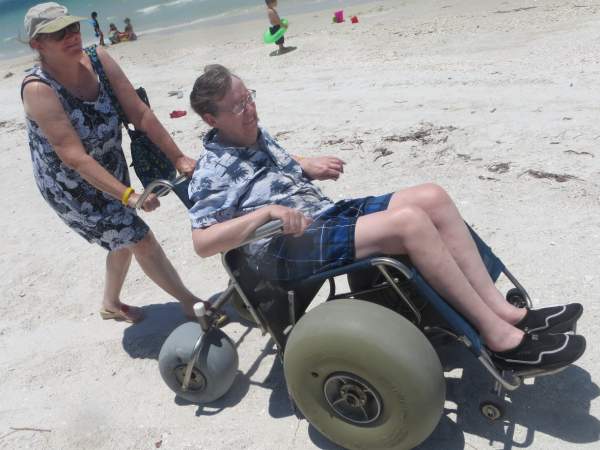 Thank you for your time and consideration in these matters.