June 21, 2008
More colored pictures than previously. Possibly you've seen these all before, and I still intend to discuss with myself certain items in more detail at a later date. So excyoooooooose me!
———————————– (small horizontal lines)
I think I hurt many people. I do not want to hurt people anymore. Perhaps I can hurt fictional non-people instead.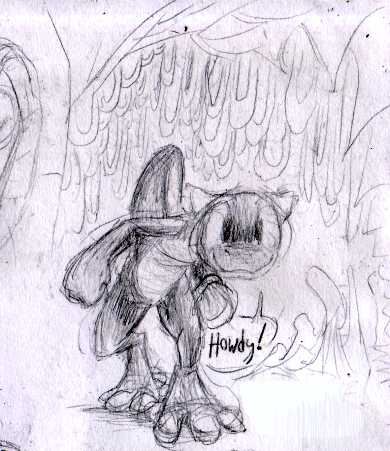 Begawn! No, seriously, get out of here. I'll show you what this makes me think of.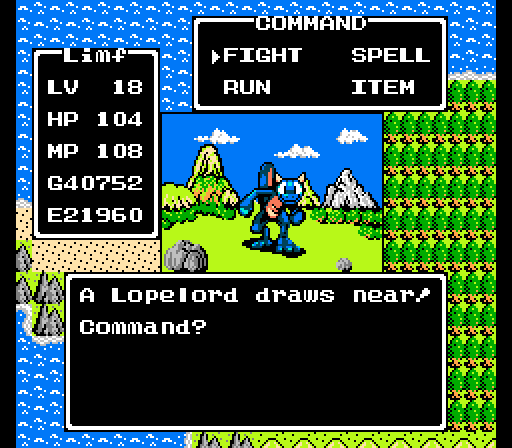 And it draws a sneer from me!
When I see you coming, I can either hit you or run away. Which would you prefer? My only items are bludgeoning instruments. It seems too late to offend you into not showing up by spelling your name incorrectly. You'd probably forgive me anyway.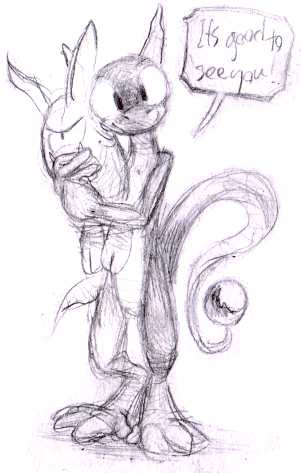 It is not good to see me! Not for you! I insult you always!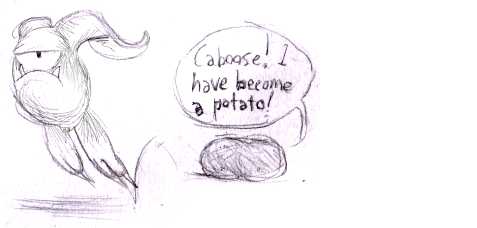 How do you know? How are you telling me? Why are you telling me? Do you think I can help you? I had nothing to do with this! Do you think I would help you?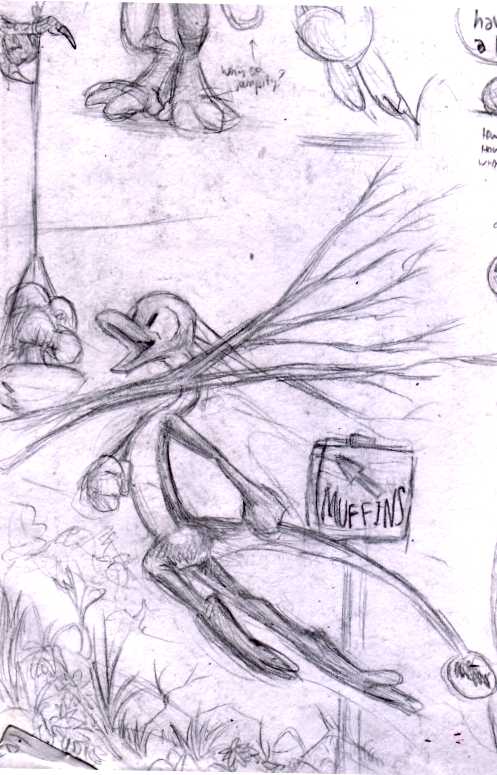 That was a quick recovery. I bet you don't even remember that you used to be a potato. So happy, so fast. And how could you
NOT
see that branch? Blinded by muffingluttony.
And what's that trying to enter my sight on the right?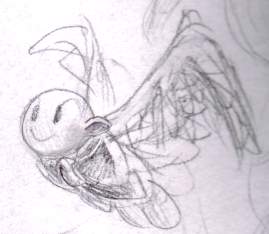 ARRRRRRRGHNot allowed! Someone follow that thing! When it lands, confiscate its wings and bow tie. I'm not dealing with this today.
But ugh, that lizard. Maybe if it grew some teeth it could eat something besides muffins.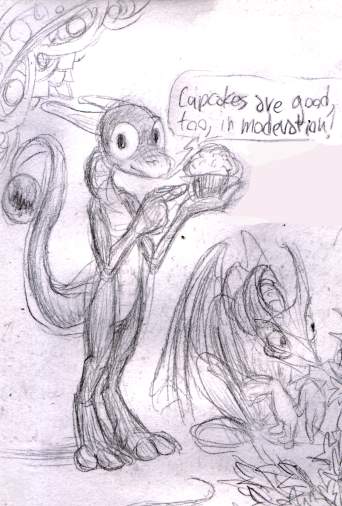 Don't tell me that! I don't need your advice! I bet that awful
Life Water
ad was your idea. I've noticed you also have a tendency to appear in front of empty white void anti-backgrounds. That stupid gargoyle thing next to you probably has better ideas, and all they do is squat on buildings all day. You're looking especially badly drawn right just now. Oh wow, you're so enthusiastic about your cupcake statement. I just noticed it ends in an exclamation point. It's really not that important!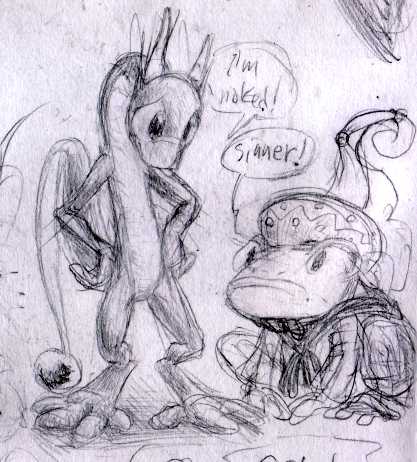 I've been naming your shortcomings all day, and you just noticed
that?
Even unreferenced frogs look down on you, and you're taller! Stupid naked beast. Don't just stand around and pout about it! Wear clothing if not doing so bothers you so much. And it'd better be real clothing, and not just boots or a scarf or a stupid bow tie.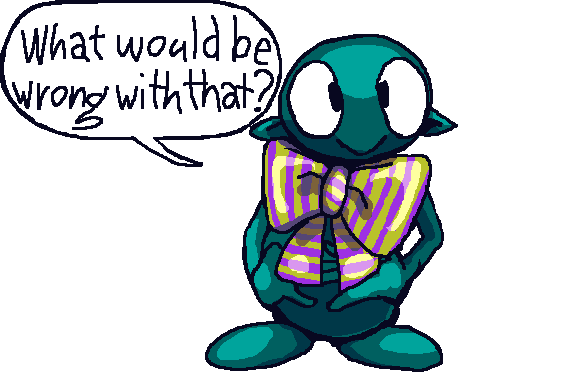 That's it. I'm going. No one deserves this.