November 13, 2016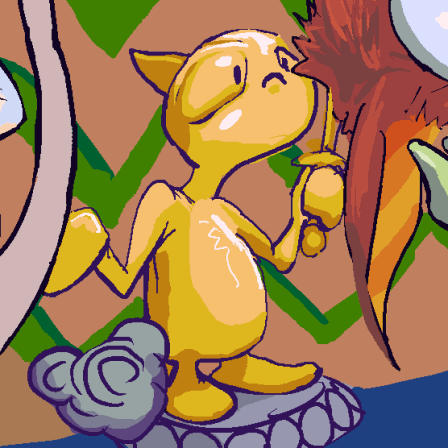 One more redrawn page.
I did not consider that when redrawing old comic pages it may turn out impossible for elpse to be holding nemitz in the depicted manner.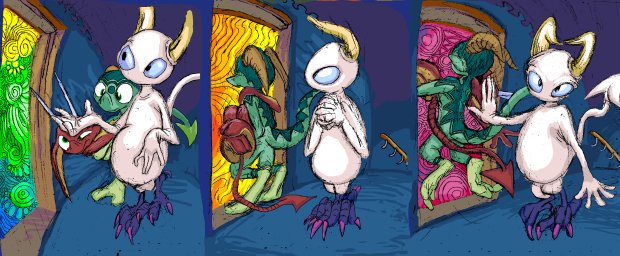 I also did not give deep consideration to whether I should replace the psychedelic patterns in the doorway here. Initially, it should not surprise you, I had not yet designed an interior for the room. Now that I have one, it is less interesting to show that than the pattern. However, it is less distracting and confusing. As bland as it looks, if were to REDESIGN the room, then I would OBVIOUSLY not do it until after I drew this page!
the tower on an isolated island on the next page is a problem. every other exterior shot suggests a group of stupid little dome houses with just trees behind them. HOWEVAH
4c parmesan cheese
it should be, i think, i hope, the last last last page whose original art needs to be 100% replaced. This was easily the least pleasant one.