April 16, 2018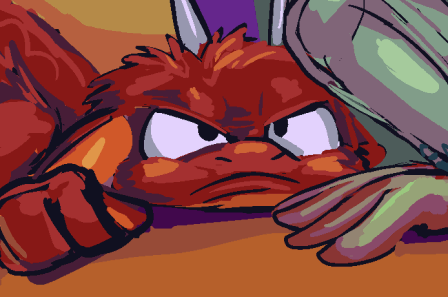 page 26
of part 3 of something or other
Not totally ready, and it doesn't prove anything, (I will probably undo the one unusual development in a disappointing way on the next page) but it is mostly legible. I have to wake up "early" tomorrow for a dentist appointment so this will have to do for now! All the dentists want to come meet with me so I can tell them how to deal with dopes.
Dopes have no teeth,
which
is extremely frustrating.
i still have to print that comic book of a part long before this one, right? Yes, and in fact I did, and there was so much stuff wrong with it that fixing it is yet ongoing. I needed to be needlessly obsessive compulsive about an actual new page to remind myself I am not just reliving the same years while my body turns to decrepit mush, hence the new page. Talking about what I still need to fix on the old pages makes me tired. Great I need to go to my sleep heap anyhow. Good night and goop muck.