November 12, 2017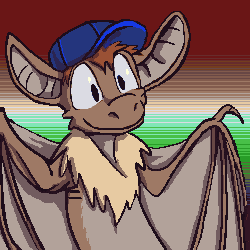 A commission animation "icon" for goldquiver, showing a bat creature which transforms into a plant creature, and then back again, and then unback again, and on like that for a very long time. Feel free to wait.
I have proved with my comic pages that I can spend a week and show very little. With this I dedicated to show even less happening!
They ALWAYS smile at the end. They NEVER think whatever painful thing they just experienced will EVER happen again, no matter HOW many times it repeats. Fools!