May 16, 2017
In spring we train real hawd, so we look good on our baseball cahds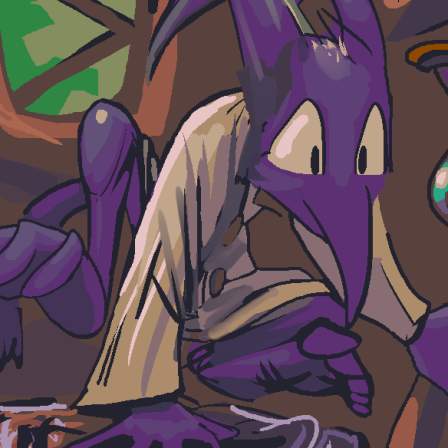 page 22
of part 3 of
whatever this is.
Not only does this page not accomplish anything, it was almost impossible to draw. And i worried with all the brown it would be very boring to look at, but I like how the colors worked out.
There are two more like this; maybe I will paste in the frames I just used and only change the relevant parts. It will still take a month and be a complete redraw but I will not have to worry about forgetting to include anything.
May 8, 2017
At a village-wide party where the Ewoks and Rebels celebrated their victory in the battle, Wicket danced and fraternized with R2-D2.[1]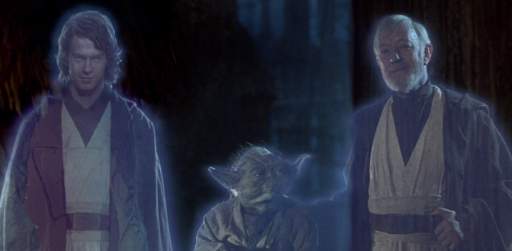 A reminder to all you retcon-resenting star warfare enthusiasts out there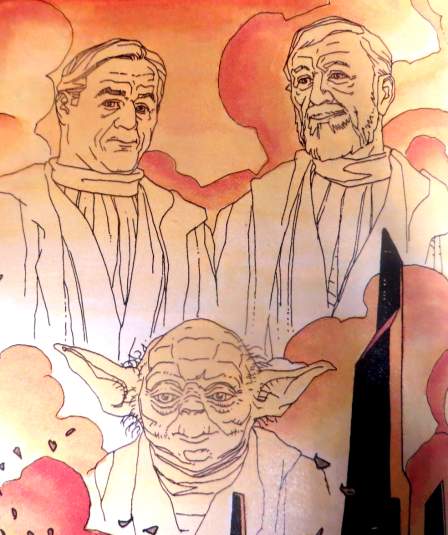 that George Lucas never got around to removing Sebastian Shaw from the 1997 comic book
Star Wars: The Last Command
issue 1
in which Princess Leia gives birth and looks like this.
Although on that note if I were force-sensitive I would be wary about doing anything near a window, knowing that a giant creepy
judgmental
ghost Yoda could be watching me at any time and that I would never be able to stop it or prove to anybody else that it happened. Hey, Yoda, Ben is a family friend but none of the people in there even KNOW you.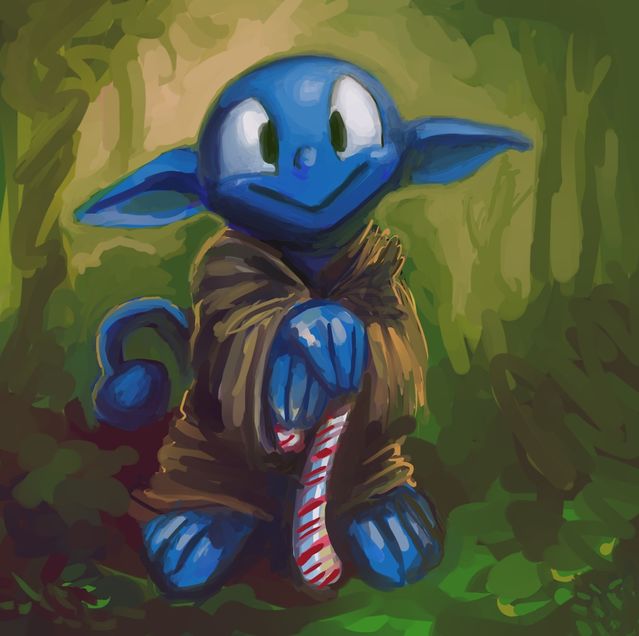 In fact I have been generally concerned about Yoda's mental state recently.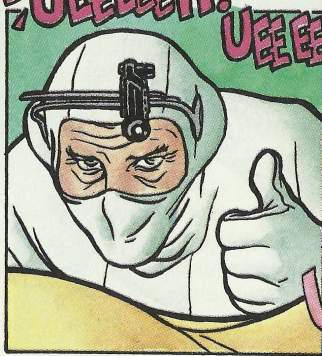 All good? Great, I trust you.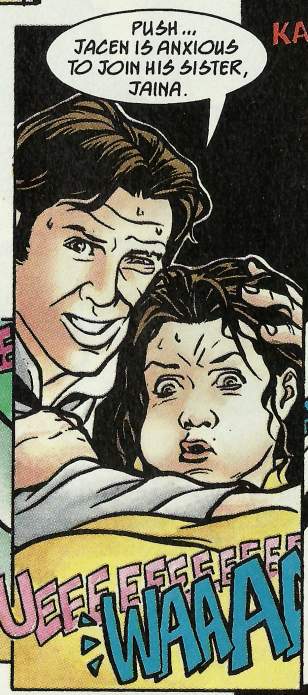 Also, this is besides the point, but all it takes is another kid at school armed with a "va" to ruin Jaina's life for several years. And Mr. Solo, do you NEED to wear your cowboy vest at ALL TIMES? Come on, I mean it's the year 9-ABY already, get a new look.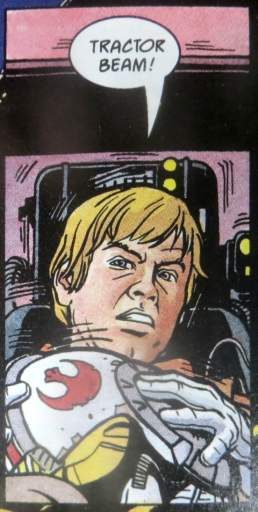 Beside the point but I take issue with this comic book for exaggerating Mark Hamill's acting skills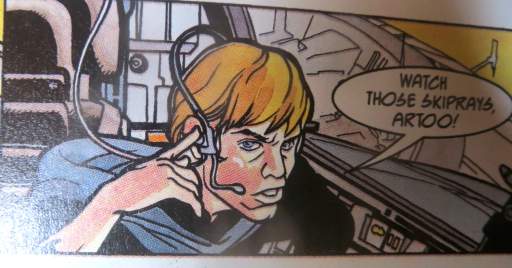 although I praise the depiction of his elegant fingers.
May 2, 2017
The following individuals were at one time considered Wack Pack members; however, in 2015, they were excluded by Stern and his staff from the Wack Pack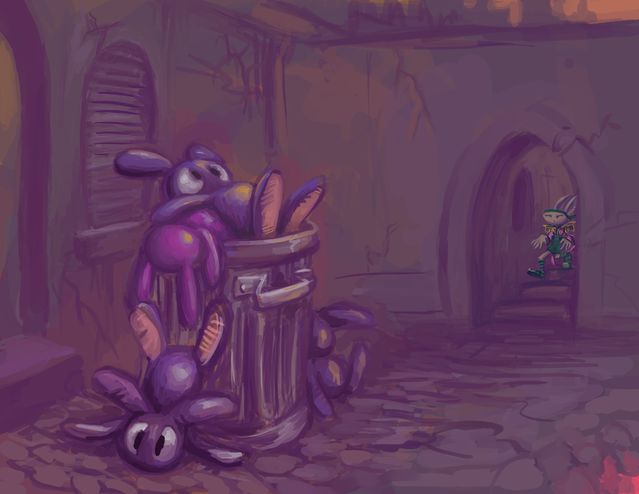 Not my best work! Not even the best of my bad work. I drew this in a hurry for somebody in twittor who liked pog a lot back in 2009 or so, but by the time of this drawing and whatever comment from them instigated it, maybe in 2014, seemed to be over it, and then I forgot about it. But I didn't have time to draw anything else last week, so I was fortunate to find it. Life has been very tiring. And it will be different in the future. Not necessarily better. I will explain later, definitely. Maybe not elsewhere but here I will. This site may be trash, but it is trash that I trust. Whatever the case my drawings will remain stupid! On this occasion I primarily added the weirdo on the stairs, who is plainly not drawn in the same manner as anything else and is far too in-focus. And I did not want to REDUCE its detail level to make it fit because when I do something well I don't want to mess with it, even if it totally breaks the immersion, and that is the simple tragedy of my existence. But all this is consistent with the creature being a weirdo. I reckon that thing thinks it is VERY respectable, dressed like that, so much so that it thinks it is entitled to break the laws of optics. It is not and shall be disciplined as soon as I have an opportunity to enact that. I am done putting up with this sort of nonsense.