February 3, 2012
<! I don't wish I was dead. Just comatose for a few days.>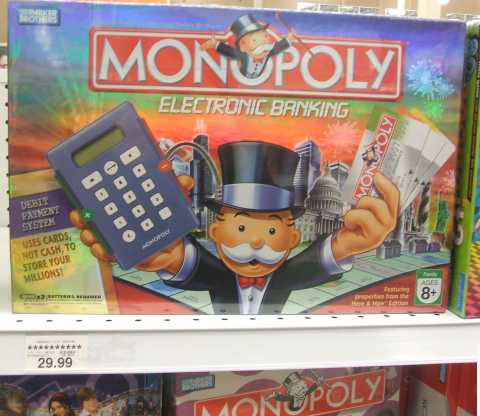 Electronic Banking Monopoly. Hey let us take a really boring game and remove the most fun element from it: brightly colored, utterly unrealistic paper money in high denonominations. Ordinarily I'd want only 500 dollar bills, stacks of them, but in Monopoly the fifty has a more interesting color and so I don't mind keeping those around. Otherwise I don't enjoy Monopoly a great deal; it goes on for far too long and I've never seen a game end but out of apathy. Often time itself is the one who gives up. I hate most board/card games because they tend to be more chance than skill, if they aren't chance exclusively, and if I'm playing one that means other people also are and they're probably enjoying it and that means they'll keep right on playing it. I can't stand seeing people enjoy stuff that I hate. I like Scattergories because nobody else does and so I never play it and so I don't discover anything that makes me realize I hate it.
The valet siblings could at least do the cards or the calculator up in a similarly impractical fashion to the money. What's the calculator even for? When I use my debit card I expect someone else to figure out what I owe so I can look at my bank statement three months later and wonder when Comcast increased my monthly internet charge by twenty dollars or what I bought from "S-CONN-ST-U-BKS NEW HAVEN" that cost $109. There is uninvestigated potential to distract from the classy deficit with fraud and identity theiving shenanigans.
Much, if not all, of Monopoly's enduring charm lies in its aesthetic, tactile appeals and how antiquated it is. Sure I'll represent myself with a tiny metal thimble. I don't know what a thimble is for; I believed it was a trash can for long enough, even though that concept of a trash can was also antiquated and based on outdated cartoons I'd seen and managed to not decry the lack of in-touch pandering within. Monopoly has absolutely no contemporary social relevance. Yet it has survived despite that. Its mascot is a sphere-headed 19th century mustachioed man wearing a top hat and a bowtie.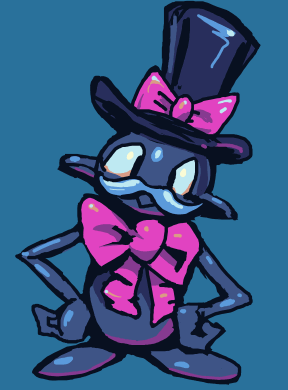 That alone proves he uh gosh I don't even remember.
He would have no use for a credit card. Money to him is as much a financial asset as piece of physical property to act as a visual aid in his mocking of the down-trodden. His greatest joy in life is lighting hundred dollar bills with his cigar while posing in front of orphanages getting bulldozed to make way for enormous green plastic monoliths. He didn't accumulate that much money to let someone else put it into THEIR enormous hilltop vault with a gold dollar sign on it that his only assurance at the existence of requires him to log into a website whose most intimidating security measure is refusing to cache his username.
I assume the robot edition will not be having any house rules regarding what the "free parking" space does. I also assume that having a computer screen 64% wider than when I started with the website has in the past 2.5 years made me feel like the same amount of text is less and that's why I added another sentence here.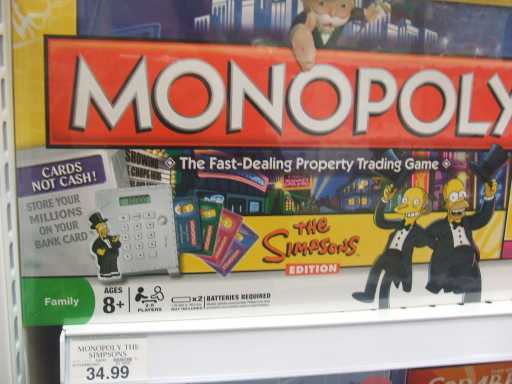 As every gimmick version of monopoly has a simpsons edition it is only fair that every simpsons gimmick has its own edition of monopoly.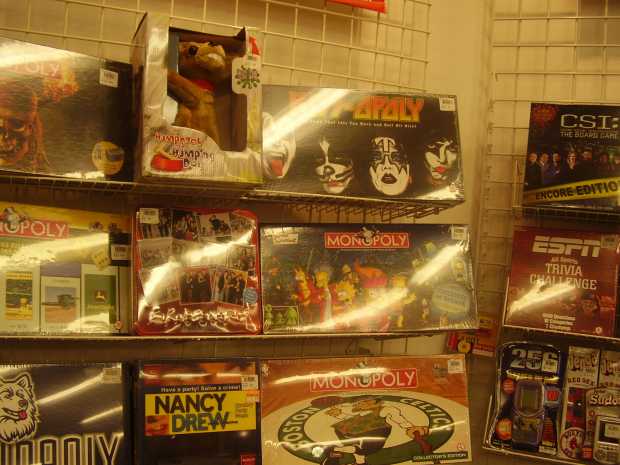 Solly Humphrey the Humping Dog, KISSOPOLY still wins the absolutely shouldn't exist contest. FRIENDS TRIVIA is disqualified on the grounds that I can't tell what it is by my shoddy picture-taking. But there on the left, JOHN DEERE MONOPOLY! If there's a perfect metaphor for the contemporary successful American, it's John Deere Monopoly. Going completely out of your way to prove you love real man's work and values and bootstraps while you invest in property, policies, and ways of life that have in mind absolutely none of the best interests of the people who actually do that work.
Obviously the original least-altered Monopolite is still sold and these are not intended to replace it, and any business has an obligation to make useless derivations of their popular properties forever until those stop selling, but I wish they didn't.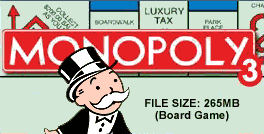 Monopoly the board game the video game has itself seen a few hundred incarnations since it started. What could possibly be in Monopoly3 that requires so much hard drive space? Not "new stuff," clearly. Since the video game version never had rainbow money to begin with, Monopoly log3 can't even remove that and call it a feature. And I saved that image in 2004 so they're probably up to Monpoly log12 by now, which is 3 gigabytes in size, justified by the inclusion of technology which requires you to be connected to the internet at all times to reprove you didn't steal Monopoly, the game of business ethics violations every day and also requires that you install Quicktime for some reason. That is a separate download. A few years ago my family rented a house (I acknowledge the seeming irony of including this in an essayoid with so many jipes at oafs with too much money; trust me that we absolutely couldn't afford to do that) and the owners had a Playstation but the only games were generic racing and Barbie titles, plus Monopoly the game, because they bring their kids up RIGHT. This wasn't even the same house that had the full run of Down East Magazine stored in the basement.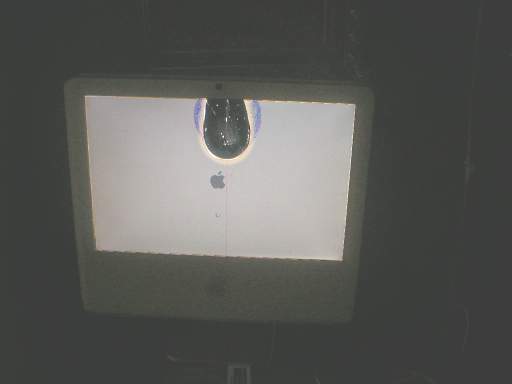 Lamentably I no longer have the pictures which document this because I was storing them at that point on a computer whom my brother challenged for unrelated reasons to a series of physical contests in which it was not victorious, so you'll just have to imagine the excitement. I'm left to assume the owners were the most boring people in the world or they merely hid any game that they thought someone might want to steal.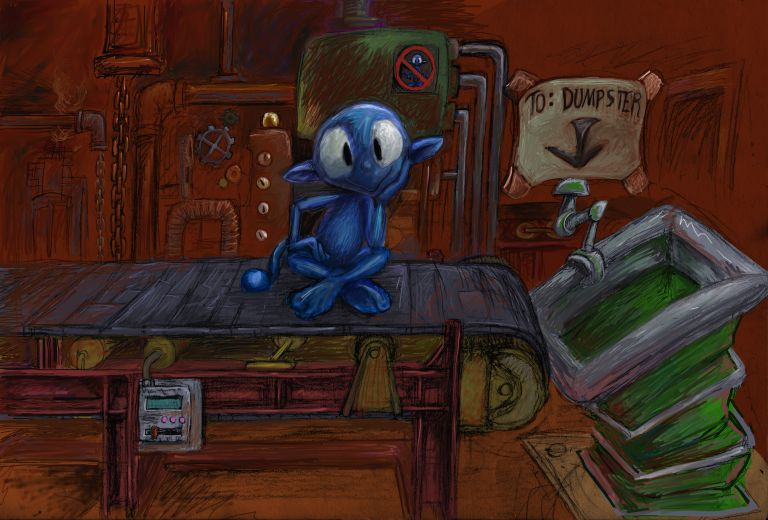 Surprisingly the maccident wasn't because the full size edition of this was sequestered within it, either.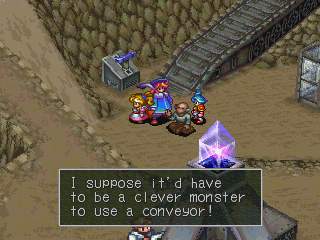 You fool! That's what they would want you to think if they were clever enough to think about things!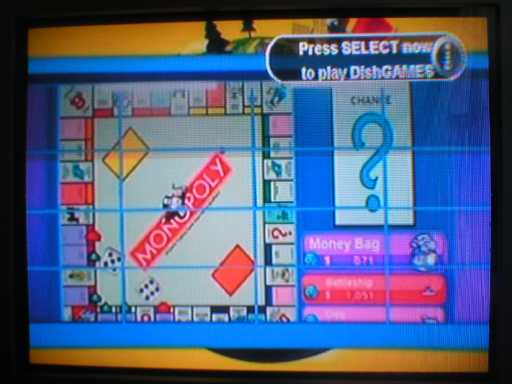 If we exclude dopes (always a sound decision), the foremost thing dumber than playing computer monopoly off of a cd at someone else's house is paying monthly dollars to play it on my own television with a tv controller. I couldn't justify a day of monopoly, much less a series of months. Who keeps buying this game?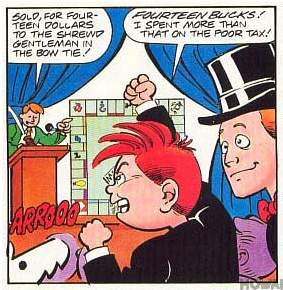 I really ought to learn to stop asking rhetorical questions around these parts.