January 22, 2008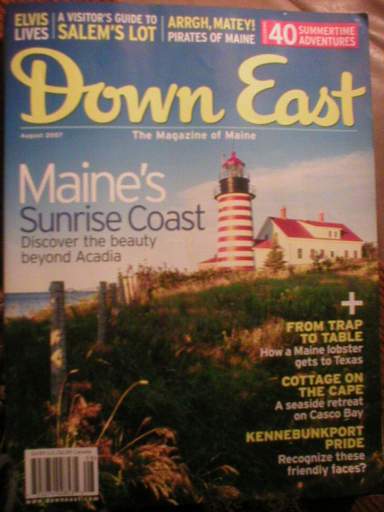 What's all this "Down east" business? I hate that. I wouldn't mind if just one person said it, but it's all over the place. There's a Maine-centric magazine called Down East, and these people own every copy. Just the cover story for this month makes me extremely skeptical as to there being adequate material to fill all the pages every month, let alone for ten years, and that a consistent reader wouldn't notice repeat articles. By the way, pirates say ARRRRRR, not ARRRRRGH, matey. ARRRRRGH is what you say when someone drops a watermelon on your foot or Garfield steals your lasagnea. Pirates may say "arrrrrgh" when they find out you misquoted them.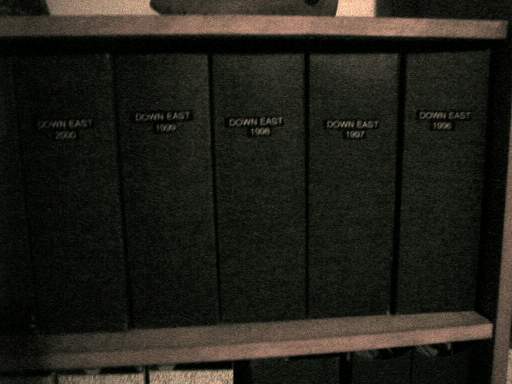 You might think I'm a horrible person, to be welcomed as a guest into someone's home and then to critique minor aspects of things which were not even thrust upon me (and I took more pictures than this), but as we were renting the home, and for about $200 a day, I will treat it as a commercial establishment. If I wanted to read about Maine, I wouldn't live there. Rooms outside the basement feature bookcases filled entirely with non-fiction books written by Maine residents (that is, if we accept "Maine is great" as fact). How am I supposed to deal with that?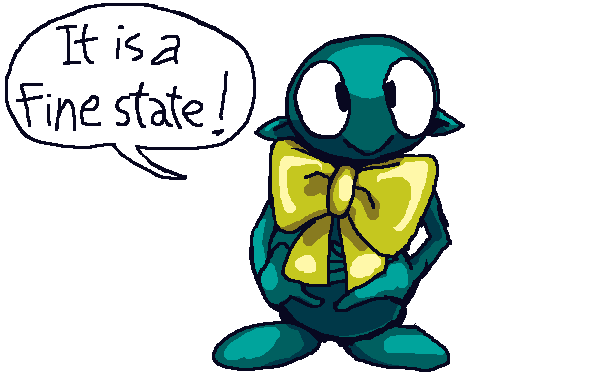 The same way I deal with this, I reckon, and I still haven't figured that out.

I've lived in Connecticut, which is essentially the same thing, my whole life and never once paid someone else to let me read about it. I certainly wouldn't commit to a year of that. Here's what you need to know: lighthouses, lobster, boats, beachfront property. Every story will be about one of those things. They don't tell you to expect white-painted buildings decorated with gratuitous anchor imagery, but you learn that as you go along.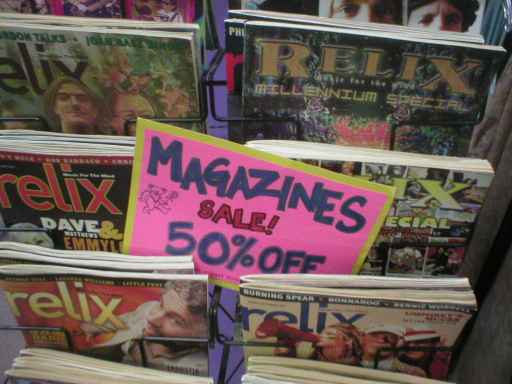 Other magazines: 50% off! Considering that they're old, some from the 1970s, if I recall with accuracy, they ought to be 80% off. They were in some stupid "retro" store, but the fact remains these were the only magazines beside Down East I saw while I was in Maine, meaning the slightest possibility exists of there being no other magazines, so it's hard to blame people for choosing such an alternative, if they absolutely must read magazines. Even if these are music magazines. What's more annoying than reading stuff people wrote about music? When I either can't hear it, already hate it, or simply don't want it pretentiously analyzed? It's probably not as bad from dirty hippies as dipfip smirking espn-ites, but the hippies have a secret weapon for promoting their agenda: grubby, garbage underground comixs with an x.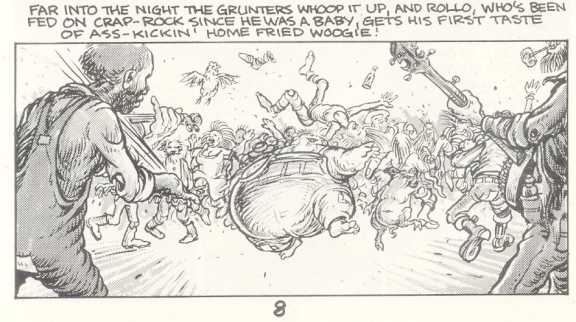 But this is… so horrible I can't… I must finish my other tangent.
Ehhh, but strictly regarded printed word articles, probably worse than music is people writing about their state. No, geheh, a specific tiny portion of that state, indistinguishable from the tiny regions of that state around it, indistinguishable from the tiny regions of the other states around that. Here's a riddle: How do you know when you get to Maine?
A sign tells you.
It's pretty, some of it, sometimes, but it's nothing I haven't been seeing for twenty-four years. Although I admit I don't remember the first four so well; if I had spent that time in Space or Romania I wouldn't know it. I know where I was in August, though, and it might as well be where I am now.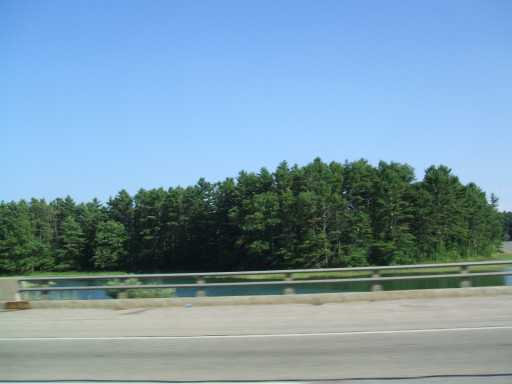 Where is this? I don't know, but it lasts for a few hours.
Evidently Madison isn't remote and stereotypically "White" enough for some people. You can never have too many 50+ year old grey haired men wearing sunglasses and baseball cap hats. At least a kook who fancies himself an admiral and dresses accordingly can be amusing. These people, though, I just find myself wanting to slap.
I will cut this off here before I resume whining about comix or start whining about food. The only reason I even mentioned that stupid magazine was because I referred to it in the thing I was supposed to put here today, and if I start talking about hating things totally unrelated to what I set out to talk about hating, we could be here all day. I me, I'll be here all day anyway, anyday, but you shouldn't have to be.