November 23, 2009
Ha, I finally get people to look at this page and then I disappear for a week and a harf. Ha, I laugh at my own remarks that aren't even jokes. You will believe there are still moderately expensive hotel rooms in this country without easily accessible internet. You will also believe that I never needed an excuse that good. Here, have a fox at war. Nevermind why, for the moment.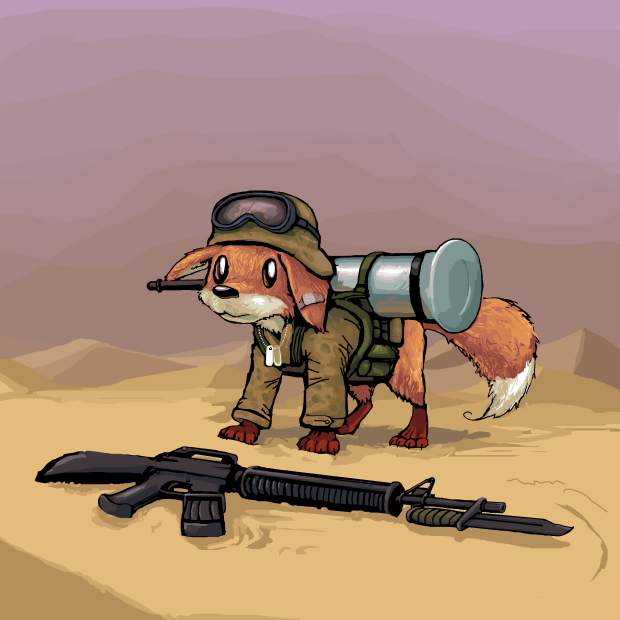 You may be pleased to know I actually had this done last Tuesday but couldn't be bothered to make even as lazy an update as this out of it. Also, I only realized now after printing this out and giving it to a fellow that there was a big pink streak from where I had moved the edge of the tank bullet (that's what the large shiny thing is) and forgot to fill in the vacated space. And then I fixed it and for the first time ever saved the little internet version COMPLETELY over the big version that I make prints from right just now. I can restore it from my flash drive duplicate, but it's the botch that counts. Thankfully, that is not the most disgraceful thing I allowed to happen over the week-end and surrounding territories. That would have been a disappointment, I think. I always bring enough gaffes for everyone.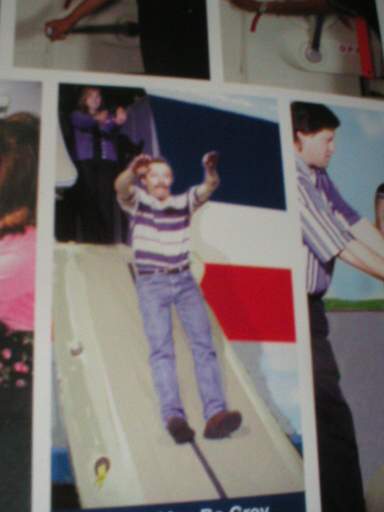 Some people insist on enjoying themselves anyway.