July 21, 2008
Seriously, I thought Estelle Getty was like a-hundred and twenty.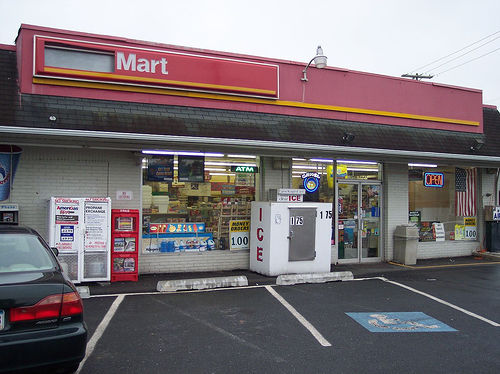 I will think of her every time I don't purchase beef jerky.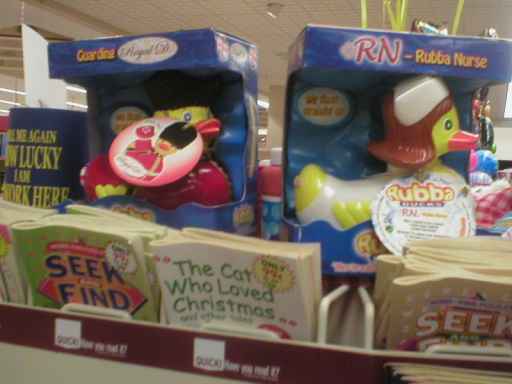 Addendum: content controlled food-product packaging is less of a threat to humanity than
Rubbaducks,
especially ones which ally themselves with antisocial prefabricated mug covers. Yerbofe has spoken.

Apparently this nation is in the midst of a cookie shortage.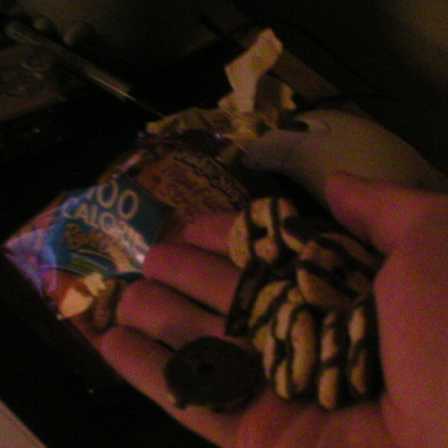 Have you seen these things? They put a couple little, air-filled cookies in a bag, put a few bags of that in a box you could fit a pair of shoes in and charge you as if the box was full. There's probably more weight in shiny plastic in there than anything edible.
Oh oh, if I buy a FULL box of cookies I'll eat every one!
Did you ever think that relying on major food production companies to dictate your habits to you is what caused your problem in the first place? While I'm hardly in a position to criticize people for not working hard, this seems like a seriously dopey solution. Are you a child? You need an unquestionable authority figure to give you less cookies? And you pay extra money for this? Eh, maybe you do.
Somebody
keeps spam-robot marketing profitable (I decided that was more plausible a jump than suggesting anyone reads
Cathy
). There are financially independent, home owning adults with weaknesses entire branches of business are maintained by the exploitation of. I remember when Snackwells sold out everywhere even though all they were was bad chocolate cookies and everyone who bought them who was fat stayed fat. And apparently
people besides me knew
the things tasted bad, but kept buying them anyway even though one eats snacks for the taste, because people are irresponsible buffoons who enjoy being irresponsible buffoons. There should be a law prohibiting sale of Snackwells to snackers who cannot fit in a well.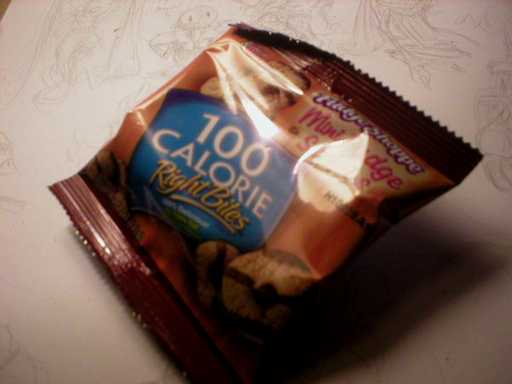 This
example I really wouldn't mind so much if it was priced for what it contains and there wasn't such a plastic-to-cookie ratio. But without that there'd be no money incentive for businesses to claim they had the solution to your cookie issue and pretend to offer it to you. And there's always plastic. There's more plastic than ever and people still weigh more weight than ever. Maybe they should try eating plastic.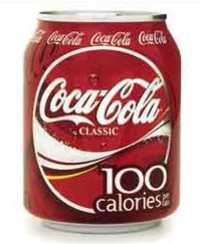 Again with the 100 Calories (which due to thoughtless terminology creation is equal to 100,000 lowercase calories)! Calories aren't fat, you know. They are units of energy. While certainly excess energy can be harmful, in itself that is not the problem, and its presence need not indicate lack of nutritive value. Your problem might be
soda and cookies.
Or maybe I just wanted to show that I know what Calories are because it makes me seem like I know lots of things even though I only know a few things about Calories.
Yes, so, many major soda brands now market half sized cans. There may be occasional situations under which this is called for, but in general what you're going to end up with is somebody just taking two cans, and then who will adorn our Froot Loops boxes? Alright, marmite, let's say you're trying to "cut back" and you don't want to feel obligated to finish your whole drink (and if that's the case I invite you into my home to see that many people don't feel obligated to do that at all, hint hint accidentally knocked over 2/5 full caffiene free diet pepsi why is that here I don't even drink that broken keyboard wailing tears), why are there half sized water bottles?1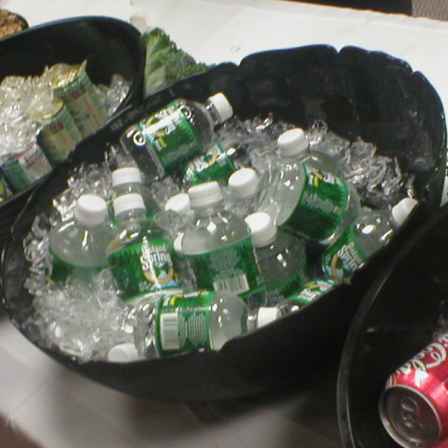 Water has
zero
calories. No one ever foiled their health as a result of consuming 16 ounces of water every day. The only way to get dead prematurely drinking water is to be specifically allergic to it or to imbibe such a very large amount that you win admission to a fraternity, and I have to think any other liquid would do it just as well.


But some people are always going to be helpless.
1Ehhh, assuming there is reason to buy brand name pre-bottled water in any size in a section of a nation in which sanitary water is available on-tap, which that picture was taken in. How long before oxygen is being sold back to us?
How long before "we" think it's a good idea, I mean. And that charging 20 dollars for little bottles of an essential basic component of life isn't scummy, even in the unlikely case there's reason to assume both that it's possible to trap pure oxygen in a little can and that they're doing it. They don't list the price for the magic ogo water, which suggests to me it's either laughably ludicrous, even in context, or of indeterminate legality.
Many people today are buying bottled oxygen and oxygen cans online because it's not easy to find Oxygen Products at the supermarkets.
Oh, is that why!

Have you considered increasing the oxygen content of its imbibing fluid?