November 12, 2013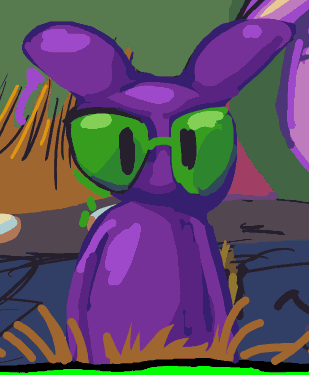 page 19
of
that
I made some questionable decisions here, but i am trying to question them in advance more than in some previous days. I decided to add in some space-filling nonsense rather than aim for maximum efficiency, which would have resulted in some frames currently planned for the next new old page to be on this page. This also allows me to, for now, have perfect continuity link-up with the old old pages. After the last few updates, the following non-redrawn page would contain redundant or contradictory material. Further, in an event that surprised everybody (with the only person paying attention being me), all the extra material on these 19 pages balanced out perfectly with the smaller, inconsistent size of the old 19 pages, so that the next page is still 20.
More
importantly, the old pages after this are now in color and fairly consistently formatted, which I imagined a few years ago being a meaningful point to reach. There is still more to redraw, rewrite and recolor before the whole deal is printable (some of it on THIS page), but
ideally
… no I won't even say it. I will find a way to keep things just as slow as before! Don't worry about that.