December 8, 2013
I am thinking only of your best interests, bimshwel. Why will you not do the same for me?
——————————————-


How am i supposed to succeed in a world where 30 million people would look at this once willingly, or even slightly fewer millions than that more than once?
I don't know what this video is; the content is beside the point. The point is that I never make it to the content because I don't want to click on it. The content does not matter, unless multi-million people said to each other "hey watch this video; I swear it is good despite the unsightly punchable shouting scruffbag in the preview." I did not have a person show it to me, just a lifeless robot that knows nothing of my interests but thinks it does just because it tracks the imaginary things that my mouse point touches.
The fashionably sad "goths" of the 1990s and the marketably sad "emos" they begot for the 2000s have somehow led to a giggly, artifically happy and positive yet somehow consistently vulgar, ostensibly progressive but subtly traditional-gender-role-reinforcing* "cuteness" that would make me vomit if I had a functioning gag reflex.
*I think I was referring to the tendency for those born male to disregard tradition-mandated ideas of what sort of activities and entertainment they should like but still maintain horrible facial hair. They don't grow full beards but they keep the hair short so it seems more like dirt than something that had a biological function at one point. I can't get over that they are alright with being men but won't take advantage of the opportunity to have great wizardly beards. This may be a more irrational gripe than usual. I will let you know if I remember that I meant something else.
But it is worse than goths because it isn't a subculture and there is nothing conspicuously, obliviously weird enough about it to laugh at. It is too common to not be normal. There is no bizarre wardrobe to go with it. Their fashion is notable for its lack of notability. They wear jeans pants and ugly t-shirts and draw pictures of themselves wearing that and using the internet and drawing pictures of themselves posting pictures of themselves on the internet. They thrive on being totally average, and they thrive on celebrating that they thrive on that.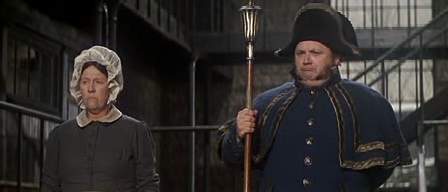 Do you think I thrive on not liking that? I do not! I want to stop being aware of these things. I know I will never like them. They come looking for me. Because they are proud of themselves and have no self-regulatory functions they are highly likely to shove their existence into everyone else's and dismiss anyone who criticizes their behavior as a "hater." They've had Barney and Dora and Elmo telling them that they are special and unique and important since before they had any opportunity or means to do anything special, unique or important, so they believe that and will not believe otherwise, and they don't have to because everyone else they know has had the exact same experience and they relate to each others' unconditional enthusiasm. It is easy to enjoy life when you enjoy mediocrity. I should wish that I did, but I have had something better and was spoiled by it, and it left me behind. Satisfaction demands that I work for it, and then it laughs at me and goes drinking/clubbing/boring with mediocrity anyway.
I left
this
behind for two months, not wanting to post in a bad mood, and when I came back to it all i could think was how much I wanted to slap/shave this guy. Then I left it for two more months because I was busy with unsatisfying things but somehow it was still here waiting and taunting me. I am more mad now than then!
This is what happens when "geeks" become "cool." Everything that's totally uninteresting and not cool in the slightest amount is potentially "awesome" or "epic."
What were the old biggest geek stereotypes? They lived with their parents, they didn't clean themselves, and they had difficulty procreating. Well when everybody is a geek the third one solves itself, but the other two, essentially, acting like children, just get worse.
It probably is not fair to pick on this one fellow because he is probably singing and that's just a face people make when they are singing, I suppose. Unless you are an anime character with a naturally triangle-shaped mouth, mid-song is the only time when that face should show up. But then the oaf might be yelling "AAAAAAHHHHHHHHHHHHHHHHHHHHHHH GUYS fuck." And if he is singing, I still don't want to look. I don't want to look at anyone's vain contextless head inside a room made out of communion wafers just emitting noise, but least of all this one's. I hate that! You know I hate that! If everything I have said is a total exaggeration, the basic, initial fact remains that I do not want to look at this.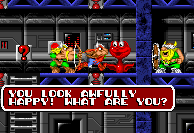 he looks like those stupid advice aliens from the space ship levels of The Lost Vikings.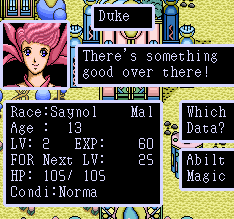 He looks like Duke from Paladin's Quest.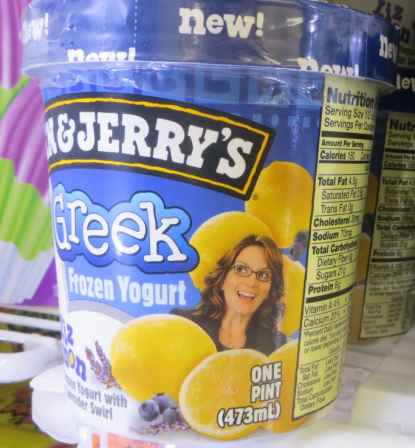 He looks like Tina Fey from this weird package of yogurt. What did the photography director say to Tina Fey? "Open your mouth like you are eating the yogurt whose label you are appearing on while trying to look at your own ear."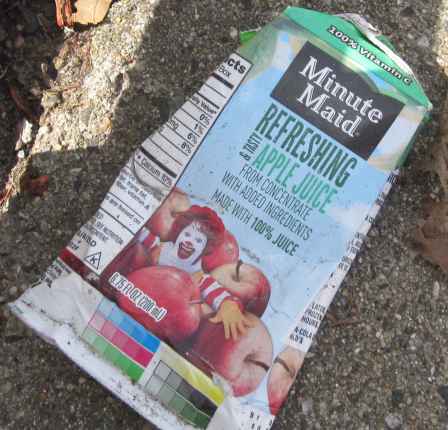 This then reminds me of ronald mcdonald ecstatic to be drowning in apples and abandoned and dirty.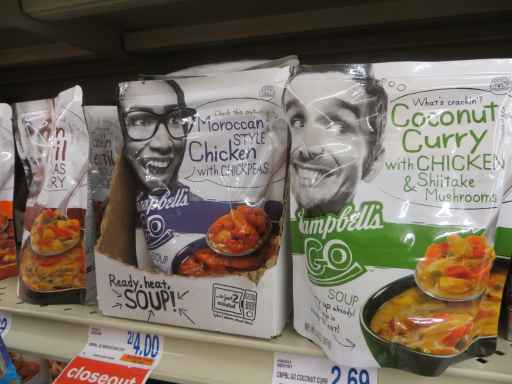 He looks like a model for Campbell's
Bag of Douchebag
™ soup brand.
That guy back there, he looks like the only opportunity to use an uppercut against Don Flamenco. He looks like Timothy Speed Levitch. He looks like one of those people who every couple of years tries to get me to watch the pilot for "a kitty bobo" on youtube and laments that it was never made into a full series. He looks like someone who knows what dresden kodak is. He looks like someone who acted sad when Billy Mays got dead. He looks like somebody who would be in an "updated" revival of Rent.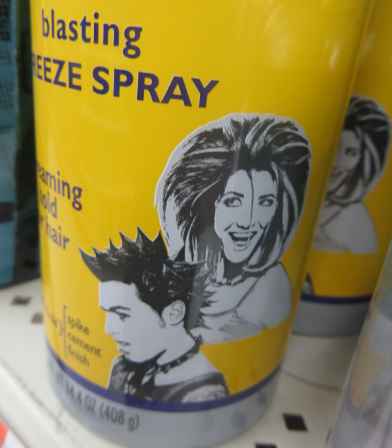 I cannot compete with this because I do not understand it. I am going to dig a hole. I am finally going to start living under a rock as hacky writers across all disciplines who think their own self-focused niche is the toast of all towns have insisted I have been doing for the past 20 years anyway.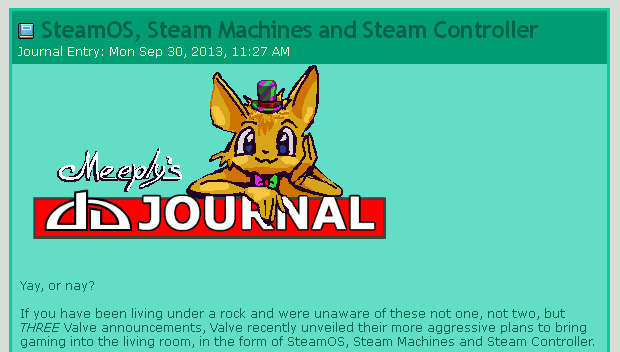 Unless you've been living under a rock to see that I am not there you probably assume I have been living under a rock.