March 29, 2016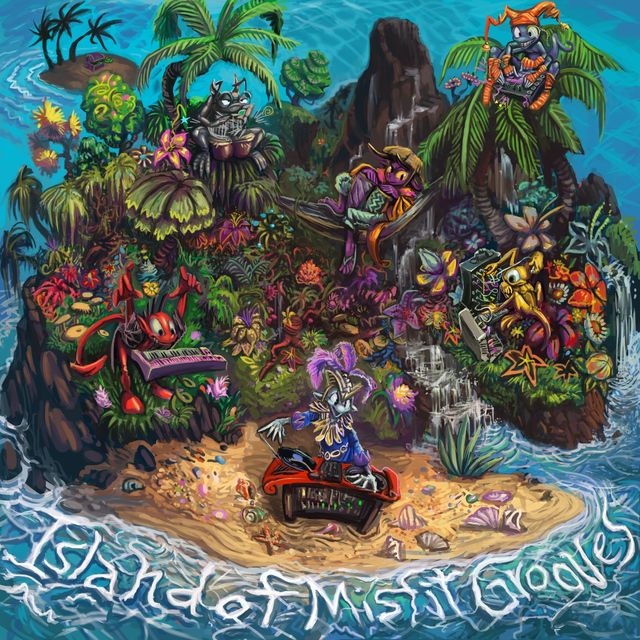 I recently provided the theoretical cover imagery to
"Island of Misfit Grooves,"
an album of electronic music. Theoretical, I say, because it is downloaded music which therefore does not require any sort of physical appearance. Nonetheless I constructed one!
All sales proceeds are to be donated to the A Well Fed World charity. Buy this and help somebody else get a sandwich! Or you could just donate directly if you would rather not inadvertently offer approval to such troublesome imps as I have depicted.
In fact I have not heard the album! I was given a complimentary download code but my internet is so crummy that the job has never finished. True enough I can listen to the tracks for free by streaming them off the website I linked to, but I cannot obsessive compulsively hoard streamed data! Where is the negative self-enabling in that?
And despite appearances, with the previous "art" focused updates, it would be disingenuous to say I am too busy to write "entertaining" things for here. In fact I am as busy as always, but I am not making writing frivolity a priority at the moment. My illustrated frivolity seems to get better results. Although this drawing actually took about two months. But I can post this in a whole bunch of places and print it out and hypothetically divide the amount of time spent without apparent result to receive a diminished waste total. I tend to presume nobody outside of this little space, possibly within it, could possibly comprehend what I think is so funny about "We're an American Band." Or necessarily that is a good mark of character on anybody who does.