July 8, 2018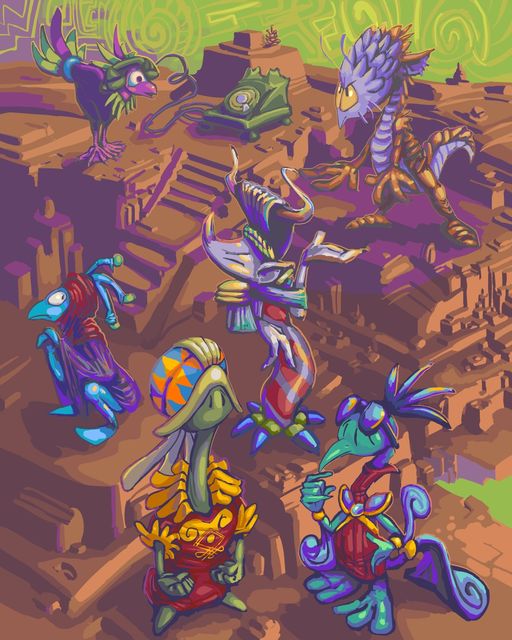 I wondered if I could work six unrelated sketchbook creatures into one coherent finishedish digital piece. I could not!
I did not attempt this previously since in most past years I used such large sketchbooks, 11×14 inches, that attempting to use EVERYTHING was infeasible and I did not attempt it. Now I use sad little ones and still barely have time enough to fill them, much less draw well in them.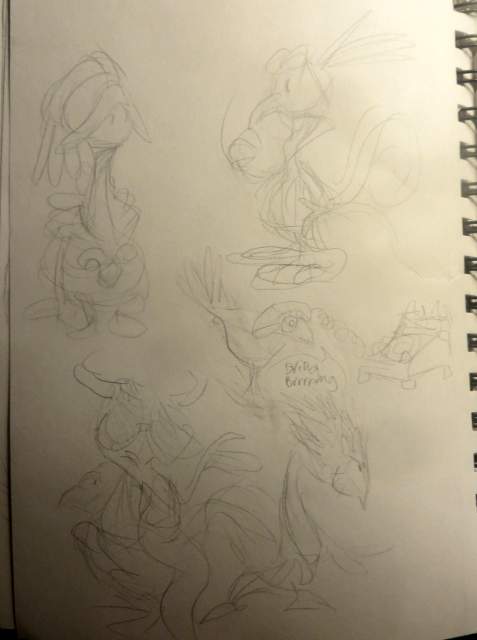 here is the actual bad camera picture i used of the sketchbook page to draw over for the digital version. Notice first of all that the lighting on display is so bad that I cannot increase the contrast without whiting out the one on the upper right nor reduce the brightness without blacking out the lower left item. Even isolated without the other ones, I had to GUESS at the nature of my initial last-November intent with that one. In fact, months after taking this picture I had to dig out the pertinent book and find this page because I could not tell what that thing was supposed to be. And still afterward could not!
Even worse: I had to MIRROR one of the creatures! What scandal and horror. Consequently I like this better than most other drawings I put on the internet in the past year.