December 14, 2007
Please don't tell me that here, in this darkened cinemaplexus corridor, five months ago, is a poster hyping an Alvin and the Chipmunks production coming to theatres. Don't tell me, I already know what it is. I was there and took a picture of it.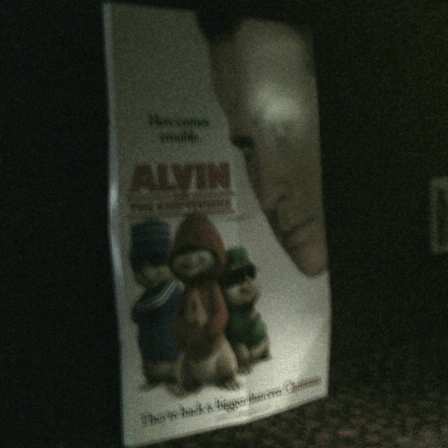 "They're back & bigger than ever Christmas." This must be a sequel to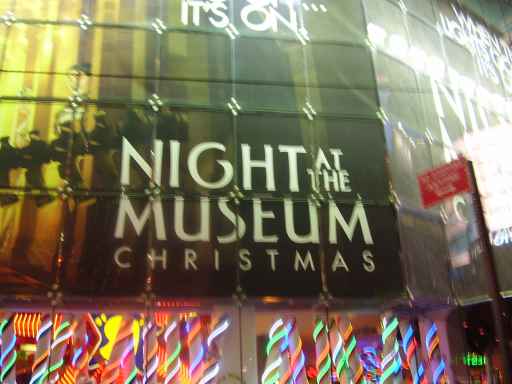 I thought that looked pretty bad, too.

Ehhh, it's not worth getting angry anymore. Things I hate are going to keep getting made. Old things I hate will keep being made into new things I hate, old things I like will keep getting made into new things I hate. It cannot be helped. It doesn't
need
help. All I can do is hope it's usually the first category, as it is on this occasion. Do as you like with the c h i p m u n kays. I don't even know if what I just did there was accurate representation of the spelling section of their theme song, and I won't bother checking up on that. They don't deserve it. Go ahead and out-of-touch-white-people-gangstah them up. See what it gets you. Give them sponsor-provided communication devices with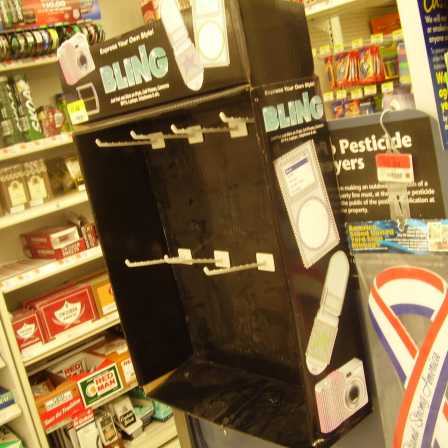 Bling
brand slipcovers. It won't make a difference. As long as we're here, is it worse that someone could call plastic beads "bling," wrap them around a little telephone, and charge money for them, or that the beads appear to be entirely sold out?
When I liked Underdog I hated the Chipmunks. I resented that they were the chipmunks even though Chip and Munk Dale were older and better. This was before they were the Rescue Rangers, back when they didn't speak proper English and did hit each other a lot. Ah, the good old days before my petty biases. Yes, so, anything I hated before I became petty must have been hated for a reason. My only specific memory of The Chipmunks is that in one episode Alvin had a harmonica, was really obsessed with it, saying "my harrmonica!" a whole bunch of times, and I hate harmonicas too. It's like a kazoo with undue respect.
There was also "The Alvin Show," which "The Chipmunks" itself was a soulless trendy remake of, but The Alvin Show was still pretty bad, probably. If this movie wasn't set to be released today ("Christmas" evidently meaning "some point in December") I'd surely force myself to find out more about it. I'm glad I'm not going to. The 1960s was the worst decade for animation since the next one.
What's really scary is that there are countless successful to moderately popular cartoons from the birth of cinema onward totally inapplicable to realistic environments, modern themes and assinine wisecrack culture that have never had live-space feature films made in the fogged-up-mirror image of, and we now know that it doesn't matter who, if anyone, remembers them nor who, if anyone, initially watched them. The public outcries condemning the unanimous mediocrity of all previous such movies also does not matter. Betty Boop, Yogi Bear, The Mighty Heroes, Speed Buggy, Around the World in 80 Dreams, Stop the Smoggies, The Three Robonic Stooges… all of these are candidates to have fabulously funded, massively marketed, twit targeted and totally travestal movies made from them. When those are done, oh ho, there's still The Shirt Tales, Moby Dick and Mighty Mightor, The Blue Racer, Rainbow Brite and the Shoprite Can Cans (including beets) to be raped beyond recognition. It will be unclear which were horrible to begin with. (hint: I only mentioned ones that were horrible to begin with)
Some of them will have sequels. All will have sequels initially planned. I hope they'll have the decency to wait for that murder* I mentioned before making the Ren and Stimpy movie. Even if it's totally true to the original it will be nauseating. More likely, though, it will be worse.
*five months ago, this was originally part of a considerably longer second tangent about me hating the Underdog movie in which I must have made some comment about me being murdered. I'm glad I survived.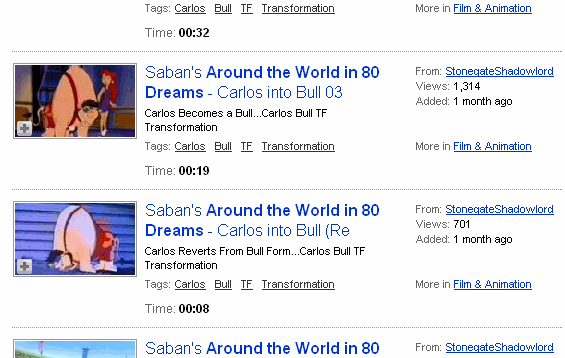 Also, these are the only clips I've found from the English version of this program, posted by someone who only posts short excerpt clips of people transforming into animals, occasionally animals back into people, and tags them all TF because apparently this is popular enough viewing material that it needs a special abbreviation. So let me re-iterate: the only reason fat hobo Carlos is on the internet is because Stonebeet Shadowbuffalo's friends get off on seeing
this man
become a bull. I don't know that factually, but it's been my experience that if something on the internet doesn't make sense then someone's probably rubbing out to it. Am I unjustified in being creeped up by that?
I don't even know what aspect of this does the job; I assumed it had something to do with people's clothing falling off the misshapen forms and or the tendency for it to even disappear altogether, but Carlos, to his credit, keeps his big red Hawaiian suspenderpants on through it all.