June 10, 2020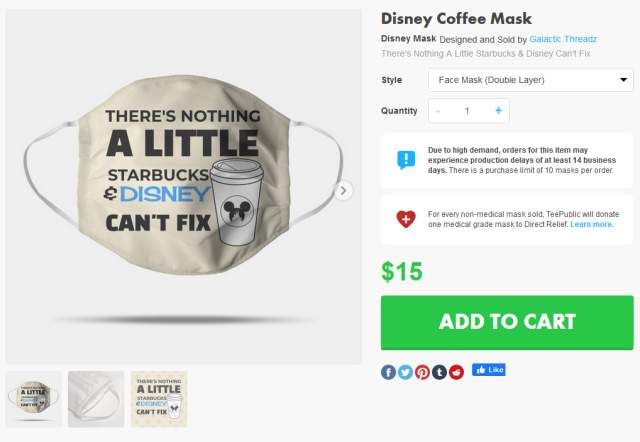 following from
far off land of last month,
I can't get over how much I hate this. if i saw anybody wearing this i would throw a car radiator at them. you might think this is silly to get angry about when police brutality but police brutality didn't just get invented two weeks ago, that's the point of the protests. I did in fact write this PRIOR to that, so THEN you might say i DID get over it, but in fact I only deferred my not being over it!
the text seems to indicate this is a best seller but that just means masks in general sold out; they print these to order. I still don't know why anybody would buy ANY of these. To me the idea of paying to have a designer mask made says "I like wearing a mask during mundane activities!" and I would not say that.
Of course a twit who condescends at others to 'do your part' boasts about supporting predatory corporations while small businesses go to hell. Tell me to shut up and stay in my house while you go to star bucks every single day to pay 5 dollars for a cup of stimulant prepared by someone who doesn't have the choice to stay home to help you stay alert while you watch garbage designed for children and think that makes you a free spirit even though every single opinion you have is based on receiving the most obvious promoted thing and liking it and that buying 'proceeds go toward' rubbish makes you a generous free spirit even as you shill for free for evil billionaires who would charge you to breathe if they could.
my expectation is the vast majority of products offered on a website like this are never purchased by anyone but this is on page 3 of 277 which suggests at least SOMEBODY bought 1 to put it toward the front. the two previous pages also feature numerous items that mention disney products. and indeed -every- item offered by "Galactic Threadz" leeches off disney. and also star wars for no other reason than disney owning it now. in fact the tagline is "disney inspired."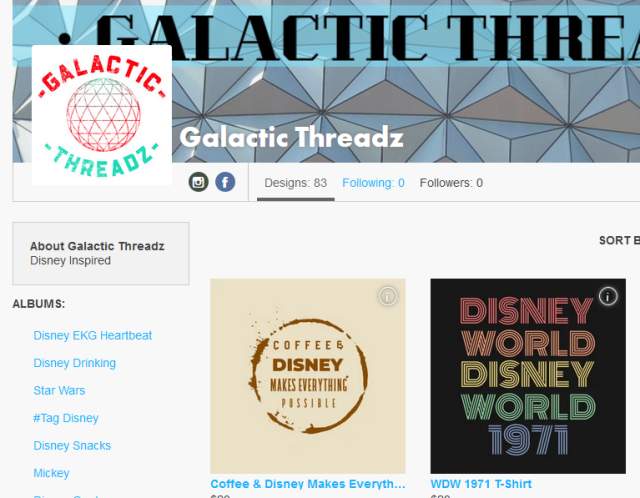 the very first item is again about coffee. this time generic coffee but d-d-d-DISNEY is still specific. the person-like entity who buys this probably posts daily reminders of when their birthday is and thinks saying "stay safe" is a profound kindhearted gesture and that a stay at home order is the same thing as a quarantine.
i checked it again today and to its "credit" it isn't trying to capitalize off of black lives matter, as far as I can tell; considering the possibility that something which did might get complained about and removed, however there are
sixty two
additional designs. nobody makes 62 designs in two weeks, even if every element is ripped from another source. Very likely the designs themselves are ripped off or carried over from previous similar ventures; I assume we have all been seeing this for years, and so obviously they wouldn't reflect any current event. Coffee and forced smiling dead-inside compliance and paying to advertise your participation in it are always current, though.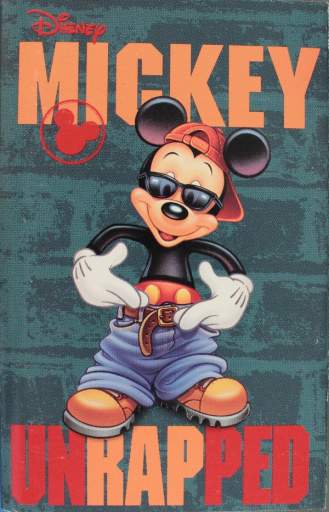 there's never a drive-by shooting around when you need one. Surely those gang signs are an insult to SOMEONE apart from anyone with taste.