March 21, 2021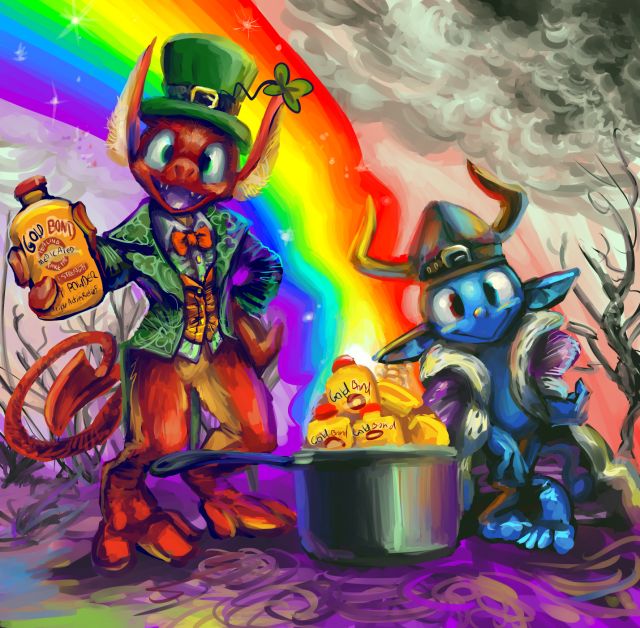 the end of the rainbow seems pretty overrated these days
this is less topical than it would have been had I been able to post on march 17, but Gold Bond fortunately does come in a topical variant. I don't actually know what it does but nemitz probably doesn't either and the dope absolutely doesn't.
I acknowledge that this is rather similar to the stupid sketch I added on the previous entry.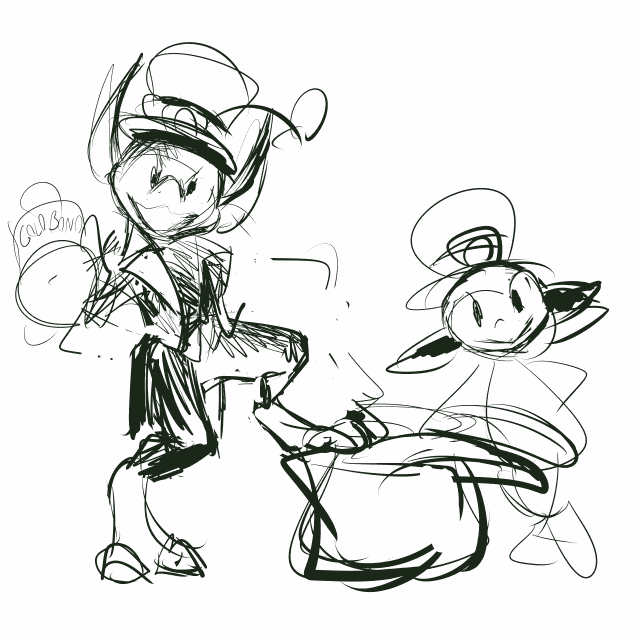 initially mit was stepping on the pot with one foot but the pose was not functional. nemitz is not functional but mitz distribution of weight usually is. The bottle mit is holding in the final version is still out of scale with the ones in the pot because it seemed too stupid to bother correcting; plainly this scene does quite enough bothering on its own!