March 2, 2008

I have been
alerted
by a crack-dealing pirate that the creepy awful ads I complained about last time were left and forgotten about because at the time, the perpetrators were on trial for everything and would eventually end up too convicted to care that the remainder of the ad time they purchased might be seasonably inappropriate. I confess the last one I saw was about a week before I finally posted my complaint, but… the indictment happened in 2006. Those yarps knew they'd been found out, they knew there was no escape for over a year. They continued selling boxes of dust-clumps to insecure morons, not just giving them a product that didn't work, but charging them multiple times for it, and refusing to stop when any part of the scheme was complained about. And the ads proceeded unopposed for more than a month after the trial began, despite that by then it was clear everything in them was nonsense.

Every step of everything is creepy. That whole companies can be built around swindling people into buying stuff that does nothing, nevermind that. Next you'll tell me my car doesn't really need 30-inch diameter giant gold wheels. But just the company name, "Berkeley Nutraceuticals…" First of awf, there already are enough dumb companies with "Berkeley" in their names. It's not like that sounds good or anything. There's a Whitney Avenue that goes through New Haven and every business on or near it has a "Whitney" in its name (plus more than a few
Eli
s), and Berkeley is in California, so I imagine there are a couple thousand I don't hear about. And whaaa?
Nutraceuticals?
That's offensively stupid and meaningless. There is absolutely nothing to like here. It's implied itself to be both a drug and nutritious (or nutratious, I suppose) without outright saying either. Worst of all, it's reminded me of neuticles, which I'd rather not ever think about.

Although I must give the user who allegedly is inventor Gregg Miller credit for threatening to
delete
wikipedia. That's the sort of warning that really takes galls. ? No, not sound right. It fills the space but doesn't do what I want it to.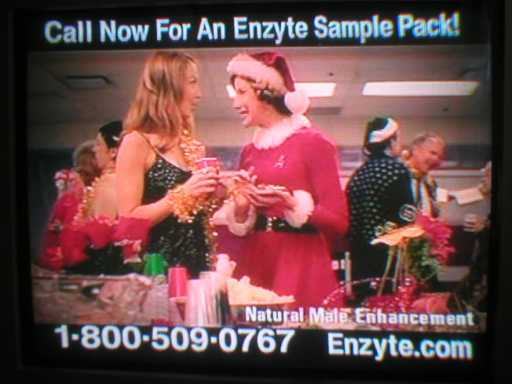 Ehhh, but still, the fact that those Enzyte advertisements were allowed to get made regardless of lies and near-lies is highly upsetting. They are
BAD ADS.
I assume now that judgement has been made the ads will at last end, but that's not enough. As far as me is concerned, the actor who portrayed "Bob," the voiceoverer and especially the midi wizard who invented those cheap whistles should all go to jail. Maybe not for as long as Steve Warshak, but definitely for a few hours. Or maybe Maury Povich can send them to boot-camp. I didn't buy any pills, so those are the people who I have a problem with.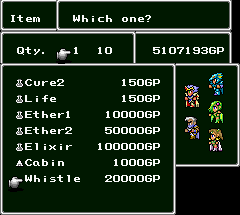 That junk's been around for
years.
How did it take so long to stop? The first person who ate one of those powder bullets had to know it didn't do the job. It wasn't just Enzyte, either. There was, is, an extensive line of useless, randomly named nutraceuticals (some of which I haven't even had to put in my comment filter yet), all making the exact same claims. Including
Ogoplex.
In addition to sounding like someone Asterix would hang around with (and Asterix is usually a good judge of character), it's just fun to say. Ogoplex ogoplex ogoplex ogoplex.

Why does somebody in Canada want to know if Ogoplex is for sale in Philippine? If you're planning that big a trip just to up your opposite-end-of-arsenal, you might as well invest in ground up tiger ovaries or whatever it is these days.

Oh, all right. That's fair. No one would write a phony review with his real name™ would he?
Even if the company that makes them gets put out of business, finally, half the internet will still be devoted into trying to trick people into clicking on their names. To think, even if junk e-mail links did precisely as they said, without stealing your credit card, kicking your dog and knocking over your jenga, you'd still, at best, end up with a bottle of sand skittles. It's like those letters I get from the "Domain Registry of America" trying to trick me into paying three times the current cost to transfer my domain to them. People complain, people report it to whatever one reports things to, but the bums are still in business doing exactly as they did before. Except for in Canada. Those poor Canadians, they can't get Ogoplex either.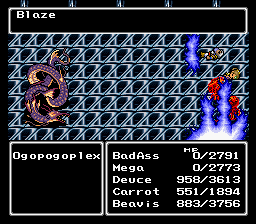 That is some wretched whistling, though. Even the
pc richards whistles
are more convincing than that. By the wuh, do not be decieved by the rumors that company was foundeded in 1907 as "P.C. Richard and Son" and always has been called that. All through my yufe scary deep voiced men (not the ones heard here) on the radio sang some incomprehensible phrase and followed it with
"…at PC Richards!,
(reep beep bee-beep biew)" and never once implied that Richards had a son. And then for a while I could have sworn Richards had been ousted in favor of "good old good olds[mobile] guys," because I was never attentive enough to pay attention to what they were selling. Eventually Richard returned and
then
he had a son, which I assume he traded in his S for. I actually thought his name was Richards, and things weren't at a store, but at Richards himself, wherever he happened to be at the time.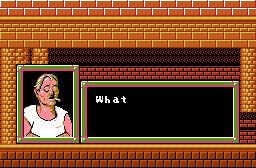 This is the end.