April 26, 2008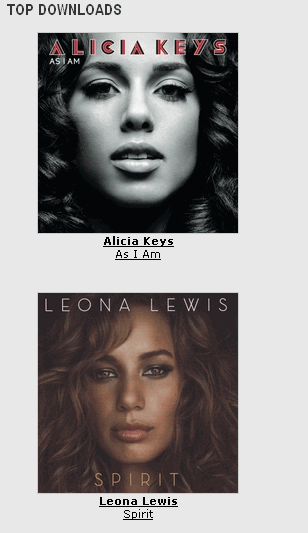 Am I wrong to assume these might as well be the same album? All that matters are the bodiless, earless heads of bored wavy-haired women in touch with their spirits and who they are.
Yef, I get it. You are your own person and you do what you want to do, and if that involves being indistinguishable from your peers and making moany music perpetually pressing your word-orifice against a camera lens, then who am I to deny your right to millions of dollars?
At least Alicia Keys can play a piano to some degree which I can't, but this other bozo appears to be another garbage pointless "cover" making contest winner. Gimpis, one of her
smash hit
covers, from 2006, is of "a moment like this" a song credited to but not written by Kelly Clarkson, another contest winner, in 2002. Do we really need remakes of overproduced melodramusic less than five years old? True, I assumed that song was from the 70s or something and that I'd been hearing it my whole life but… that's just the point. There's nothing interesting going on. I couldn't honestly tell you which one I heard in an ad for what product.
I'm confused by life. People all over de waruld love and enjoy and make inescapable things I find dull or repulsive. I feel so lost, mentally, lately. Unlike the featured ahtists, sometimes I don't even know something as simple as who I am.

Am I Johnny Depp?

No, I'm Spiderman!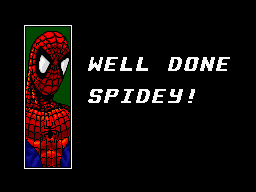 Now that's uncalled for. All great heroes doubt themselves sometimes.