April 30, 2008
I'm sick, ill, infirm, putrescent of "what happens in vegas stays in vegas." First of all, Las Vegas is horrible. Second, it has billions of money so it doesn't need you hyping it by paraphrasing its tourism slogan all the time. Thoid, that's not even the line. It's "what happens here, stays here." Figure it out! Grah! I know that and I hate that! Why don't you, you people who say that? Oh, and there's some dumb movie coming out called "What happens in Vegas." No! Incomplete sentence, inaccurate reference, stupid everything! I want to punch Vegas in the nose.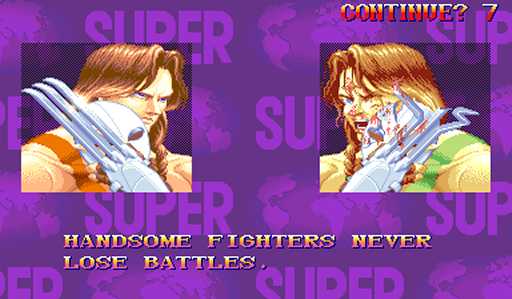 There's one, anyway. Super!
(Except "vegas" actually means something like "fertile valleys" and those lack noses so my struggle must continue).
I wish stupid ads and Elvis songs and country music awards plus all applicable broadcast signals would stay in Vegas. We should build a steel dome around it. It would be like the world's largest tin-foil helmet, except made of steel. You can't legally grind up and smoke some leaves to give yourself a bit of the unconditional euphoria life has denied you, but you can give $3000 to some dipe-wipe because you lost… not even lost, just didn't win a five second card game, and live the rest of your life surrounded by popular media suggesting you must have had a grand old good time.
Perhaps tonight's edition of Lewis Black's Root of all Evil featuring Las Vegas versus The Human Body even though that makes no sense will address my issues. It never does, but if I tell you it won't then it will for the first time just to make me look stupid. It seems unaware that I make myself look stupid!

It does make me mad, though. The commentary rarely extends beyond the accepted common knowledge aspects of the topics, which we've already been hearing jokes about, in some instances, for over ten years. Your honor, Viagra makes stuff happen and the people who buy it are old. Well I know that! You'll devote a program to claiming that's evil? Why not mention the health issues related to reckless reckreational idiot users, the innumerable scamming rip-off products, many of which don't work at all, and the never-ending insidious creepy advertising in the most insidious creepy places created to sell the ineffective scamming ripoffs? Because that's not funny? Or because you don't actually want to truly condemn anything, despite labeling them as roots of "evil," and risk alienating sponsors/sponsor patrons? No, it's probably just apathy. I just like thinking there are conspiracies everywhere. Yes, like. Sometimes that's the only hope I have.
And yet, I'm actually still seeing that awful Christmas Enzyte ad. Like right now, projected on the backs of my eyelids when I blink. But I also saw it on the tv yesterday, and at 8:30pm, when I venture to assume normal people could see it. Who, at this point, is paying for the ad, and who, at this point, is paying for the product? Sometimes I think it's me who's paying for this. Nothing makes sense. I believe it was the great poet Lanny Poffo who once said ARRRRRRHGHGJGHGJH NOISE LAWNMOWERS AND CHAINSAWS GO BACK TO CAPISTRANO AND TAKE YOUR DECADENT DIRTY MACHINES WITH YOU, YOU SMIRKING SILENCE PIRATES!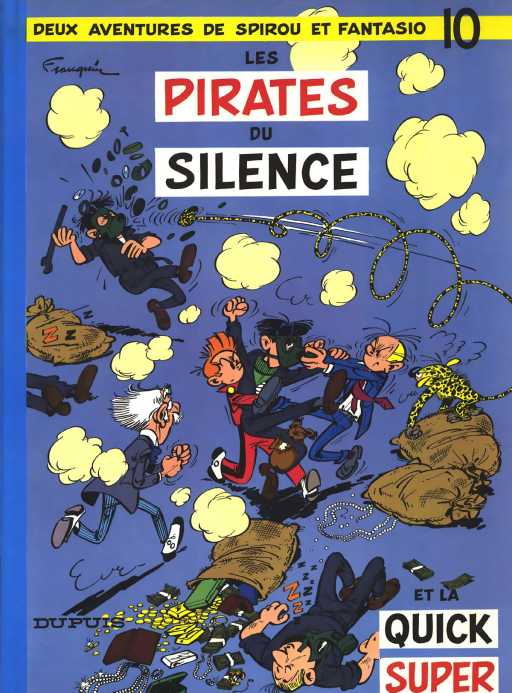 I'm glad somebody is taking action at last!
Even if it is in a fifty year old comic book I can't read!
You know where these things are sold in English?
India,
by Jove! What am I supposed to do about that? Call technical support and have someone read them to me? And, and… "Fon tassio?" Since when? Time for punishment!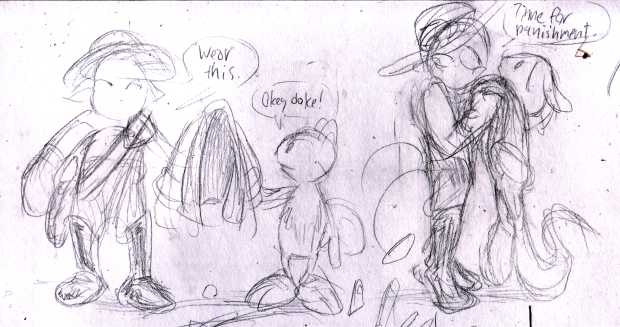 Don't let it happen again.
Need more data.