October 16, 2008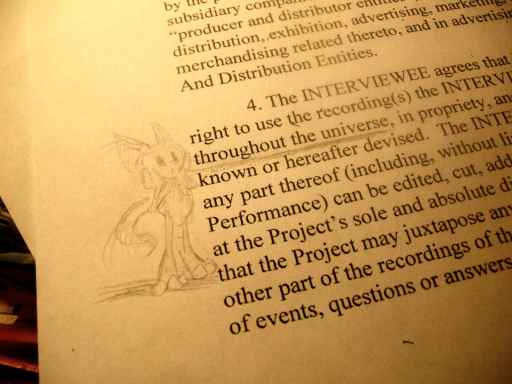 77777777777777777777777777777777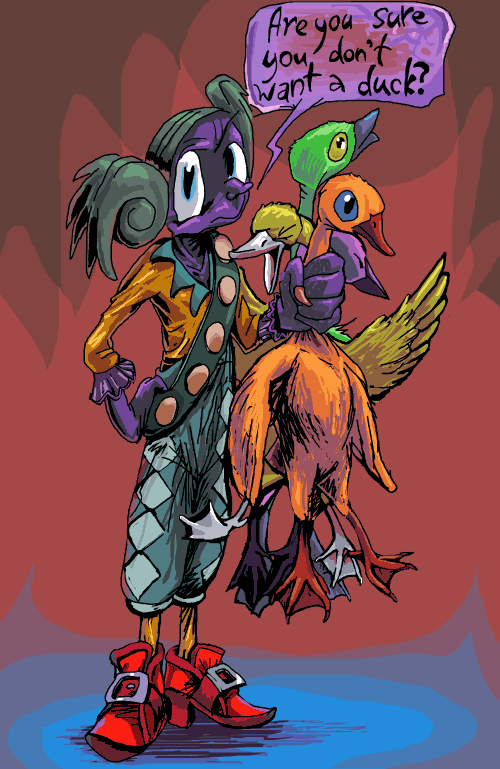 This could be the most important decision you ever make.
I, personally, have a policy of never accepting waterfowl from persons who willingly wear red buckled boots. Conversely, when I am offered red and/or buckled boots by a duck, I generally turn down the offers.
baconbaconbaconbaconbaconbaconbacon
Because I insist on doubting myself, I watched another dreadful aspiring president debate. Somehow much of what discussion there was regarded how many taxes a plumber named Joe would be required to pay and whether he'd be cold at night with winter coming and whether he has enough fiber in his diet.
As I understand it (and you may find that I do not), plumbers work out pretty well with the dollars. Among professions popularly regarded as "blue collar," whatever that means, they make kind of a lot of money. The only time I knew of a more lucrative like-hued collar it was on Scooby Doo. I'm not filled with sympathy that this one will have to wait a bit longer to buy some company. Additionally, the most successful plumbers often go on to highly profitable careers in fields such as turtle stomping and brick punching. Some discover that they earn enough floating gold currency to last several lifetimes.
One of my major problems with the democrat club, and why I can never fully assure myself that they're the best we can get is their willingness to play along when the opposition makes huge deals of asinine childish nonsense like this. "Joe, I'm talking to you! I won't make you pay any taxes ever! And gays have to wear beekeeper suits and you can keep your land mines out all year and I'm appointing St. Francis of Assisi as secretary of public nudity and making Mexico illegal." I'm trying to wrap this up because I want to take a nap.
It has been pondered who will portray Joe the Plumber in an inevitable Saturday Night Thursday sketch about the debate which I rather wish I wasn't in such a position to actually understand. Shelly Goldstein, who I don't know at all but whose name I think sounds kind of funny suggests John Goodman in the very last sentence, but knowing that show, it is my belief that Joe will play himself and be rather awkward once the "wow! That's the real Joe the Plumber!" excitement wears off. And then why even live when we can't have that anymore?
By the wuh, I hate those ads for the Thursday supplement always showing Tina Fey pretending to be Sarah Palin pretending to play a flute. Hey, citizens! Tina Fey will not be appearing on the Thursday night version! She's not actually employed by the program anymore, hasn't been for rather some time, and I doubt they're going to waste such an apparently big draw on a variant of the program less people know about! Oh, hey, and have you seen some of the sketches they've been putting on after Tina gets out of there? I interrogated the one other person I am in contact with who watches awful comedy shows, and she seemed not to have. And so I said to that "verily, a ninety-minute length may reasonably be perceived as superfluous" because I'm even phonier in person, and I optimistically pondered such an eventual horrible presentation that I at last could have no more of it. And then NBC invented a version one third in length just so I couldn't say that was a good idea first. So I'm not telling anybody about my great idea for a pumpkin flavored dessert.
In Canada, I'm glad Stephen Harper was elected to be the prime minister again. It took me years to remember his name.