October 21, 2008
In person I manage to pull off a fairly convincing impression of a rational, receptive, minimally delusional human being.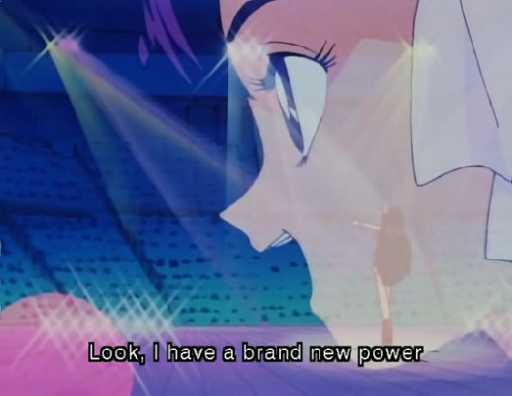 I will be at the Boston Comic convention gathering during some part of Sunday, Nobember twocend. Normally when somebody says it will "be at" a dopey convention that means the person is planning to sell junk or wear a silly costume or fight someone else from the internet (skip to the word "commissioner" if you're curious), but I'm just going to be there, and that is all. I will see if that is an environment in which I would be comfortable shilling at a cardboard table for five hours and or not buying other amateur rubbish. It will be interesting to be surrounded by and not talking to a completely different class of people. At least, that's what I'm hoping. I have read recently that "normal" people go to conventions now. In that case it will be just like going to an indoor Six Flags park. Instead of nerds with interests too arcane for me to understand and play Warcraft 8 hours a day will be loud fratty megaoafs who who like stuff I've heard of and know I hate and play Halo 12 hours a day. And instead of enormous queues before massive diaper-restraint contraptions I'll never ride there will be enormous queues before little desks where people sign their names across the covers of lame visual fragmented self-narratives of angry black-shadowed muscly figures I'll never read.
And so if that's not how it is, imagine how disappointed I'll be!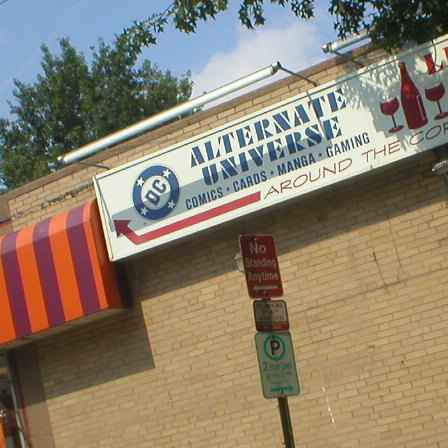 Here's my impression of the comic-book store I went to [a few months ago]:
Hulk hulk muscles muscles muscles shiny muscles batman hulk superman shiny muslces sex hulk sex batman muscles sex sex sex sex sex sex sex sex sex sex sex guns superman archie. If I had been surrounded by this twenty years ago I never would have wanted to make comics. Given my rate of output that would probably be in my own best interest. The Hulk is sort of like Ronald Reagan in that I didn't know anybody liked him until a few years ago.
I've given no shortage of words complaining about horrid, simplistic, over stylized rubbish artwork being the only alternative to utter lack of effort, but even the "good" artists, with technically sound abilities can't resist putting hard black shadows on everything and then adding ridiculous gradient highlights and occasional cheap photoshop glow effects. No balance at all. I have never in my life seen an actual object lit that way.
And almost every book was in its own sealed plastic bag, which made it rather difficult to judge one by anything but its cover. Are these comics or Kraft singles? I didn't take any pictures because I could tell someone was sensitive / watching me.
I was mildly interested by a few outdated or Europy-looking things on a really high shelf, but I didn't feel like individually asking to look at each, especially knowing that the chance was I wouldn't buy one anyway. And you might wonder why I went in there at all if I had that attitude. I have a tendency to forget that things of substance rarely come for less than ten dollars and that I really hate spending money that isn't someone else's.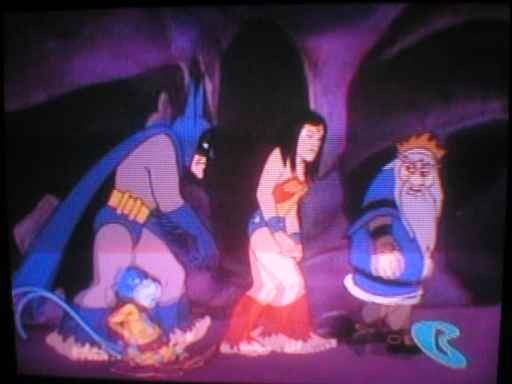 I like a good batman occasionally but I don't know that I could take six batmen every month who may or may not exist in the same alternate-alternate universe with each other. And wouldn't you know it, Hobbit Bat-Man isn't even among them (though there supposedly is an imp "Bat Mite" who exists in addition to normal Bat-Man). As long as we're on Earth 79 or whatever, can't we also pretend that the person who does Bat-Man sort of things is Giraffe-Man or a magical cybernetic watermelon which isn't a Man at all? (answer next week)
All the Japanese material was in a single column of shelves apart from other columns of shelves. While it was as banal by its own standards as the American booklings, the segregation still seemed a tad nationalistic.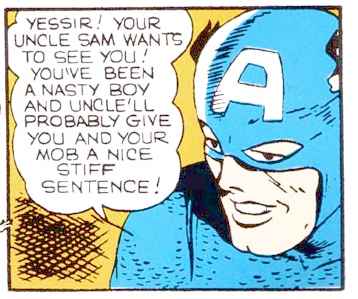 And beside that was the "adult" column. And by adult it means pornographic, but adult takes less time to type.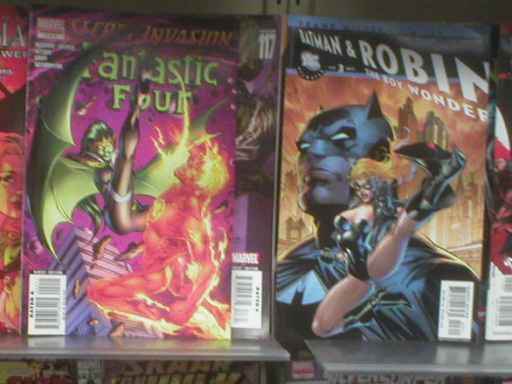 While no doubt the dominant fashion trends and hands-free Riverdance inspired battle techniques among non adult female comic characters are designed to set
someone
off, that's not a guaranteed thing, obviously. But regardless of that I don't understand the point of pornographic comics anyhwa. The pictures are tiny, right? And comics are expensive, if you buy many of them. How much use are you really going to get from one issue? The
need
is recurring, and rather more frequently than once a month, is it not? I'm not saying it's a stupid idea; it seems to do decent business without harming anyone, and without insulting the intelligence of society as a whole due to its inhibited promotion, so obviously it's a good idea. I just don't understand. Additionally, I neither expect nor request that you lend me insight here should you have any (though certainly you are free to do so if the inclination visits you).
I'm not opposed to the idea of content regarded as "explicit" being crucial or at least relevant to a plot, or perhaps, however it might happen, being interesting just on its own, but that's not what I assume I'll be getting into when I see a big stack of books stuffed together for such and such a reason.