January 9, 2010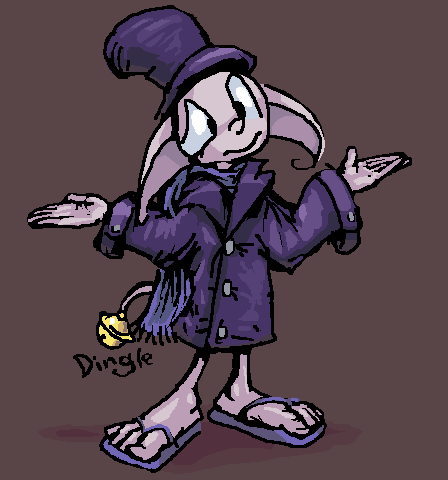 We would like to apologize in advance for the overabundance of exposed pectoral and thereabouts imagery in this moderately mediocre page update, but we went way over-budget on regret last year and the boss has requested that why try to keep that sort of thing to a minimum for now. So watch out. Also, the fiend pictured above is not the boss. It's not employed, either. Whoever let it in here will soon also not be.


Getting dressed, however, will take another month. This fellow may even have sold his clothing for more abs, as the rack of garments, in addition to his extensive collection of facial expressions seems to have been removed between the two pictures. "Abs" being an abbreviation of "abdominal partitions," which people wish to have as many of as possible for some reason. I reckon you could get the same effect by tying strings tightly around yourself and not removing them for a year, sort of like when you wear the same sock for too long.
Is there something wrong with me for thinking that sort of grotesque muscling is unpleasant in appearance and almost sort of gross? That guy looks like he has a skin-eating disease. He looks like a xenomorph. It's not as bad as comic book art, where everything is outlined in black and is visible through all clothing, as if the curious costumes are stapled directly to peoples' stomachs. That is not a factor in this situation, however, as this man owns no shirts, and we thankfully cannot see his legs.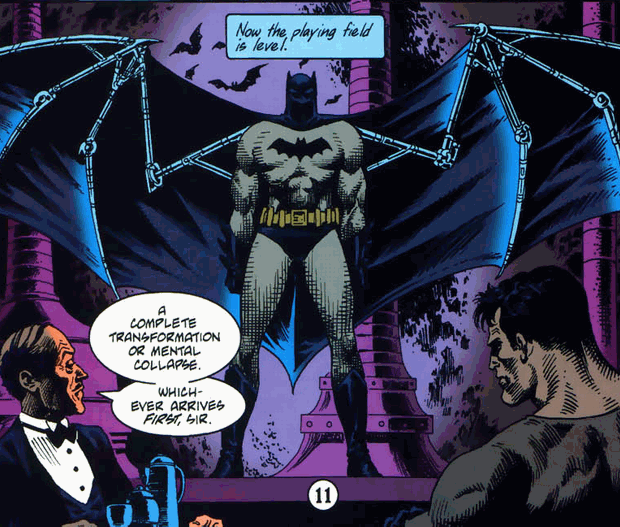 In some cases, such as with the Bat-Man, special suits can be acquired which are muscular even when they aren't in use. It is a proprietary technology of Wayne Enterprises which involves use of a special machine that coats the material in miniature tic-tac-toe boards.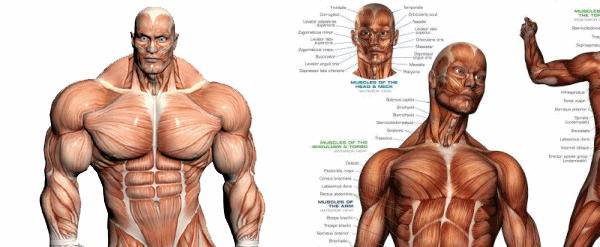 Thank me for not showing their whole bodies. Or even better just curse me less for everything else I've ever done. No, no, please forget that. I know when I'm asking too much.

I made a brief, futile attempt to figure out, for drawing purposes, how the things work a while back and an alarming number of the exhibits I encountered online featured uniformly stripped away skin but didn't bother with the eyes, even though tho tho those are organs and not muscles. And you might contribute that it would look more creepy without the eyes, and that I have no reason to assume that other organs are not also included. Why do you insist on making things more difficult for me? This is hard! Maybe if the creeple people didn't look totally content with the situation I would be less bothered… It almost seems normal for them. Perhaps it's a "Data from Star Trek" sort of contentment, in the absense of standard emotions, but that's the most unsettling of all.
The right one looks like Data, I mean.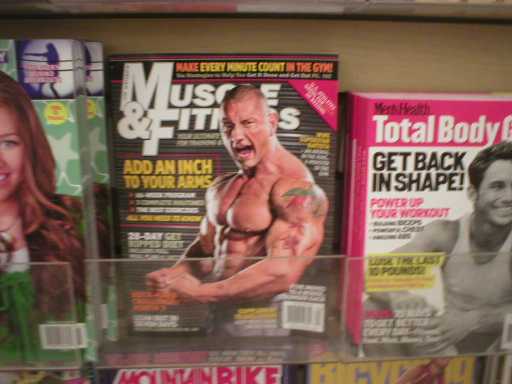 The left one looks like Deacon "Dave" Batistor of the wuh-whee wrestling federation, whose inarguable use of growth supplements may well indeed have shriveled his testicular units to g-rated muscle chart illustration level visibility, who also only has a limited quantity of facial expressions and is not fond of proper dress, but he doesn't look as lifelike.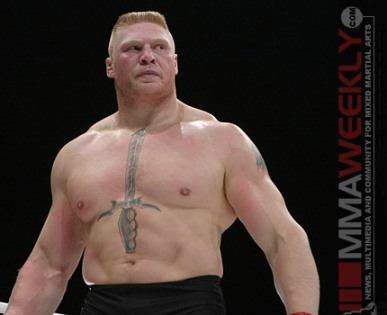 Or maybe it's "the" Brock Lesnarbert, formerly of the WWE and currently of the Ultimate Fighting Guys-on-ground-not-moving Federation. I think my point is that I wish I didn't know who either of them were.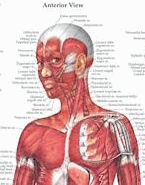 This one, while not QUITE as creepy, proves they can be aware of my presence and I fear it may alert the others. Many appear to have hair, also. It's not Slim Goodbody afro hair, but it still shouldn't be there. As long as they're awake and aware of the situations, they ought to put some clothes on. Even the ones with discrete lumps in specific areas rather than uh. Covering their muscular systems may render them unfit to serve as models of muscular systems, but I already implied that I gave up on my attempt to draw it properly (I implied this by uploading artwork in which it was evident I had not bothered to learn anything) that so they should leave me alone. I am a quitter because I'm afraid to be a loser. I decline to comment on how I feel about being a coward. But shark! What's that I hear?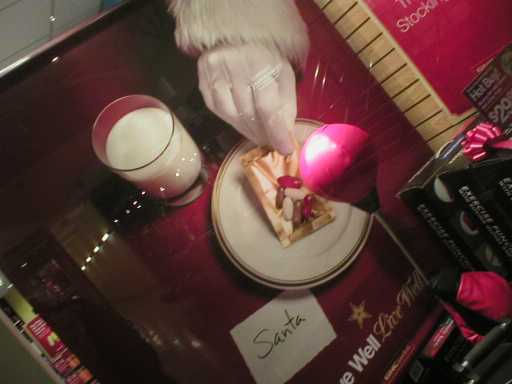 Ho ho oaf! Santa Claus finally accepted my steroid jelly beans on a plate! I knew if I kept my decorations up for another week something grand would happen! (though you might want to pass on the milk, pharma-culinary tradition aside) You need to put on mass, ya jingly twig!