January 19, 2010
page 36, down there somewhere, of this.
I thought: I can get away with 15 frames because this "scene" is mostly talking, mostly by the same creature, myself forgetting that before the end I'd have crazied it up with distracting lsd backgrounds. I would like to be part of an anti drug program, for the part where you explain how illicit substances destroy a user's brain cells. You would show the caffeinated spider's web and then this comic page. We won't tell the kids that the worst thing I ingested was a barrel of snack mix. Maybe if I get famous I will be able to hire an assistant to undraw backgrounds for me. Fortunately, this issue has totally distracted me from the list of problems with the page I was initially going to list here. After doing them this time, I had momentarily become terrified that my character drawings were becoming more troublesome than the backgrounds, but in the end the backgrounds came through and reaffirmed themselves as the bigger nuisances and all was as it should be. Howdy.

Hey, I wonder… You don't think…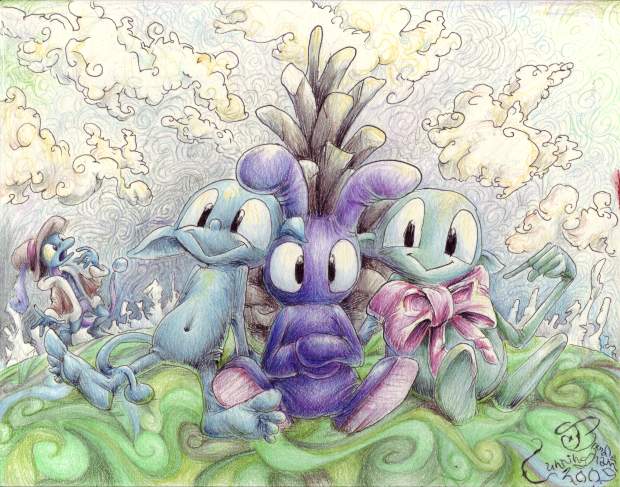 I worry I may have more in common with that spider than I thought.