February 25, 2010
<! Every day I see a new thing I want to write about, and every day somebody throws a new annoying task at me that is unrelated. Not surprisingly, neither get done.>
Maybe I can compile a bunch of these silly notes and call that an update. No, I CAN, but I wonder if I WILL. I haven't decided if this one counts yet, either.
GGGGGGGGGGGGGGGGGGGGGGGGGGGGGGGGGGGGG
I just went outside for ten minutes or so for the purpose of looking at the moon. That probably means I'm crazy. However, it might be the good crazy. Either way it probably also means that I am boring.
DDDDDDDDDDDDDDDDDDDDDDDDDDDDDDDDDDDDDDD
Last year I whined, inadvertently, on my birth-day. This year I pledge not to do that. If you don't know when it is or had forgotten, that is fine and possibly preferable.
SSSSSSSSSSSSSSSSSSSSSSSSSSSSSSSSSSSSSSS
Monday:
Yes, it's true! I broke my own website!
While trying to block another abusive IP address with a file called ".htaccess," I inadvertently destroyed everything. I thought the webhost people had removed the old one, but evidently it had only been set to be invisible somehow. Since I could not find the old one to work from, I couldn't add the old data nor keep its syntax, the syntax being the disastrous element. Eight hours later, I noticed. All I could do was swap the bad htaccess for a blank one, because I appear to never have bothered to save an online copy of the most recent functioning non-blank version. And so now not only is the new comment robot not blocked, the OLD ones are UNBLOCKED. Whoopth.
WHILE the site was broken, a message instructed anyone, possibly no one, to send email to "[email protected]" I don't know whose address that is, but it certainly isn't mine! I am but a webpeasant. I did sometime ago make this thing forward any email addressed to bimshwel to me, but I doubt it knows how to do that when it's broken. Also, I haven't been writing a page update since the last one.
SSSSSSSSSSSSSSSSSSSSSSSSSSSSSSSSSSSSSSSSS
page 7 of that
At last, I have uploaded three comic pages in one month! However, I did not get much else done and now expect to revert to my standard .9 or less.
I reversed the creature positions from the old ones so they would match the previous page. However, the words fit better the old way. Whoopth. Someday I'll figure it out. Maybe that should be the title. No, I like the current one better.
I did not hate the "I had my house built BACKWARDS" line, despite its apparent untruth conflicting with the odd, unfunny compulsion I make the speaker have later; I'm sure something about the house is backwards that kumquat kould klaim makes the statement true, but this alternate version occurred to me and I didn't want it to go to waste.
In addition to the color, I like to think I'm using this as an opportunity to correct the errors of a poorly/not at all thought out thing but that I like the eventual result of and so dare not scrap entirely. So why am I still using the same fonts I picked out on a whim almost nine years ago? I don't adhere to them as strictly as I did when I first started hand-writing them rather than type-setting them, but you can still discern that they're based on fonts.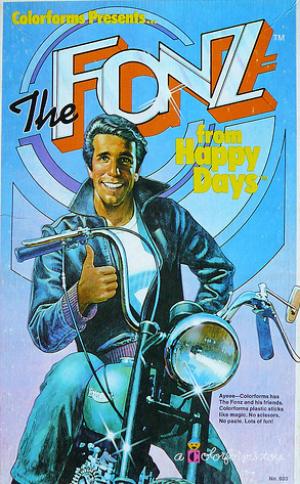 You do not own me! I do not answer to you! Stop trying to take my rights awayyyyyyyyyyyyyy!