November 22, 2014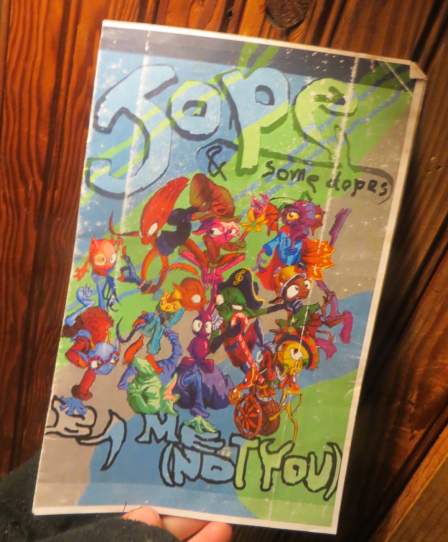 As you are no doubt aware, 2014 is the tenth anniversary of the all time smash record setting play
Jope and Some Dopes.
The
script
has aged well; the text is just as deep black and the background as pure white as I remember them being ten years ago. I would like to take this opportunity to reflect on some of the Jope-related events and achievements of the past decade.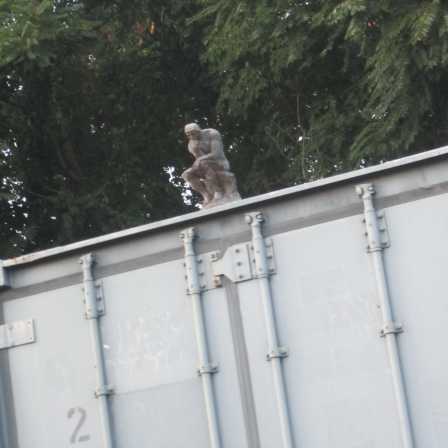 With that out of the way, I should also acknowledge that 2014 is the 20th anniversary of the planetary disruption of the earth and moon that destroyed civilization and led to the rise of Thundarr the Barbarian 2,000 years later.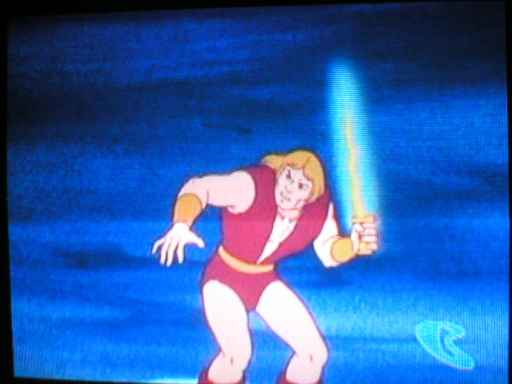 So watch out, 1,980 years from now.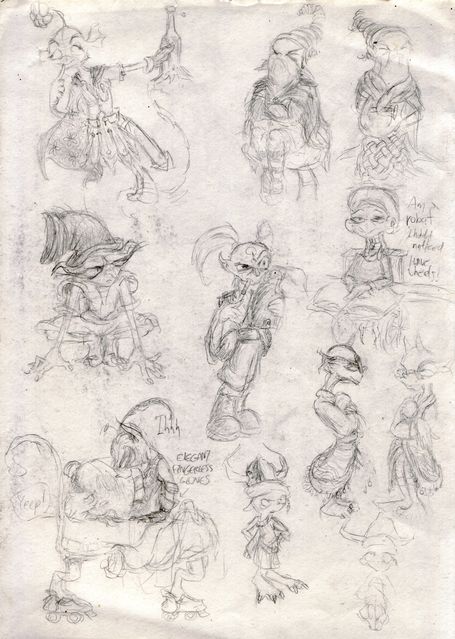 Prior to then, I scanned what seems to be the first round of character drawings, including the only known appearance of the one called Kierfo. If you cannot tell which that is, it is probably not important! Likewise you probably do not need to see it bigger by poking it.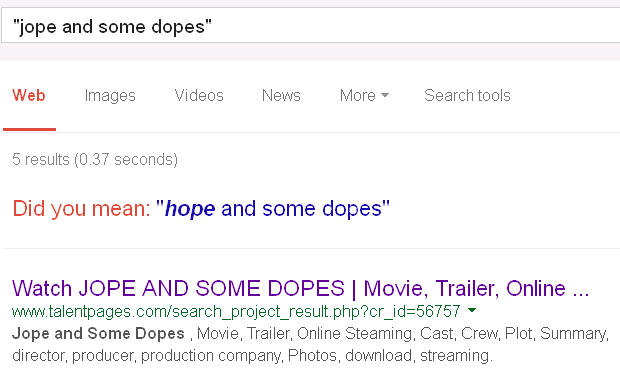 More recently, jope evidence could be found on one of those crummy websites that automatically generates pages with prefabricated lies about the actual content, of which there is approximately none. You cannot watch Jope and Some Dopes there or anywhere!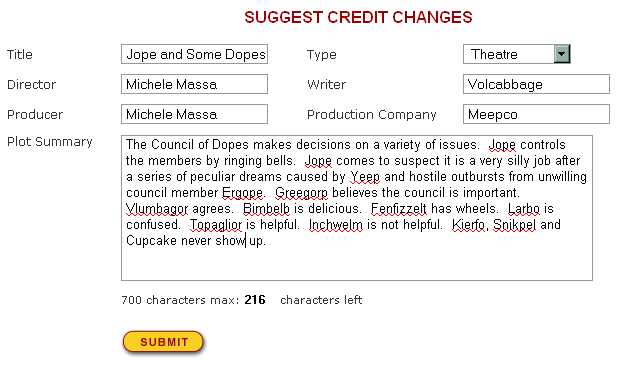 I actually wrote a description for them, but to the shock of nobody, exactly as many real people actually participate in building these pages, so I must assume the "suggest edit" page feeds directly into a metaphorical dumpster without anyone seeing it, which is appropriate at least considering the involvement of dopes. I suppose "Open End Theatre" would technically be the production company, but the production was not at all technical, and if we kept the ends open what audience we had would fall out.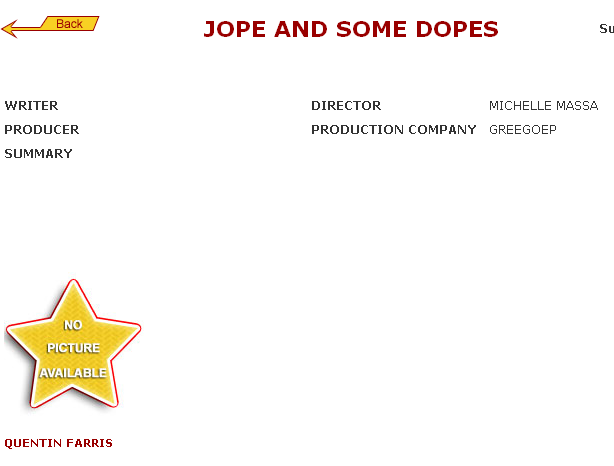 Anyway before I intervened it said GREEGOEP which is equally incorrect (though Michele was generously granted a bonus L). Greegorp is a character portrayed by Quentin Farris, who is the only actor named on the page, so I assume whoever named him put his character's in the wrong place and deemed it not eccentric enough spelled properly and now it is fact for all time.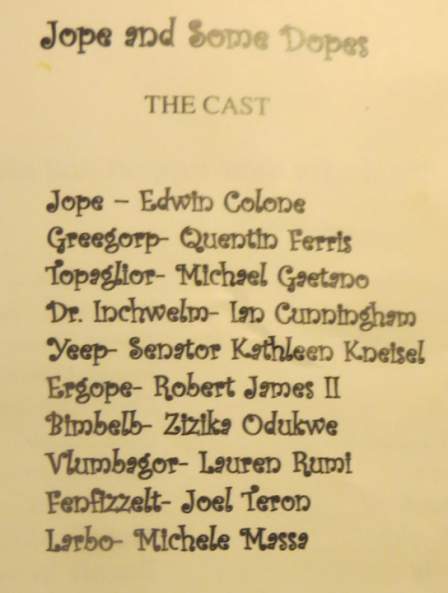 Although to be fair, the original cast list was printed in the font "Curlz" and Quentin's own last name had a misplaced E in it. But we needed to print up about 80 of these less than an hour before the show. I sent my proposed update to that webpage over four years ago! I like to imagine a real human getting it and thinking "hey! Some rabble rouser is trying to steal credit away from GREEGOEP!
EDIT REVERTED
" I say I imagine that because I
believe
that one person moderating suggestions is far more than have been spared. With today's observance I made another attempt at the update so we will see where, if anywhere, that goes, provided one of us remembers to check before 2024.

A google search also revealed erroneous details of the tv spinoff series
Jope With Office Dopes
that turned out to be a result, again, of a computer thinking it is smarter than people and
messing up.

I could not think of a fitting ending for the play, and so it also goes for this entry, therefore I will let the printed, non-computer program give us a proper conclusion: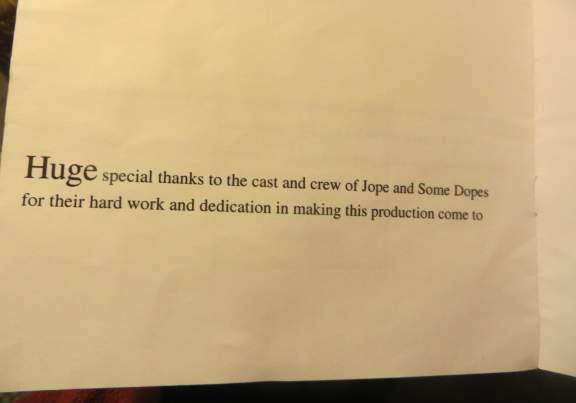 Also, everybody I worked with on that was great and this website entry should not be interpreted as bitterness unless absolutely necessary.