April 30, 2010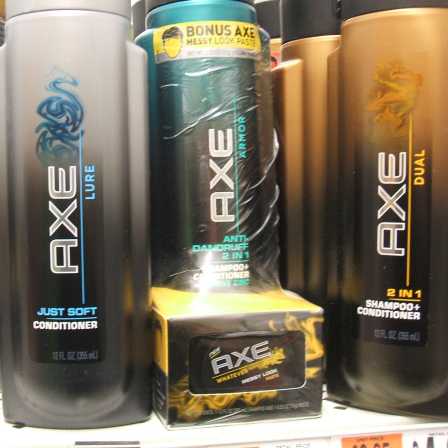 AXE ARMOR. Now that is something I can use. You can never know when you'll meet a lumberjack with a loose grip or an angry dwarf who mistakes you for a kobold.

However, I don't know that I necessarily require "messy look paste."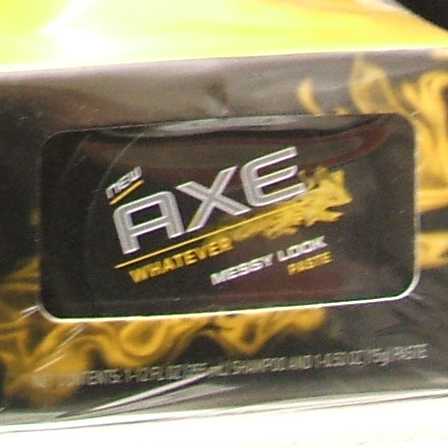 WHATEVER.
I could use this. OR I could just not take showers. I'm not surprised by this; pre-faded clothing has been available for rather a few years now. I'm merely disappointed. Maybe we'll be able to buy pre-dented cars and pre-virused computers someday (if you don't count when Windows ME was around, ha ha eh). With the cars, at least, it will be the first move in the history of the automotive industry not pandering to the arbitrary affluent perfection-obsessed slimeballs who would keelhaul you and consider a score settled for scuffing a square centimeter of paint that nobody else on the planet could possibly care about. When regal local joint Royal Printing does that to my artwork and the staff just shrug and "um" at me, I get mad because it took them three hours and I had to pay them a dollar for each item, and my vengeance probably won't go much further than me talking trash about their business that seems to do well enough regardless of what I think of it.
What I NEED is ARMOR ARMOR. To protect me from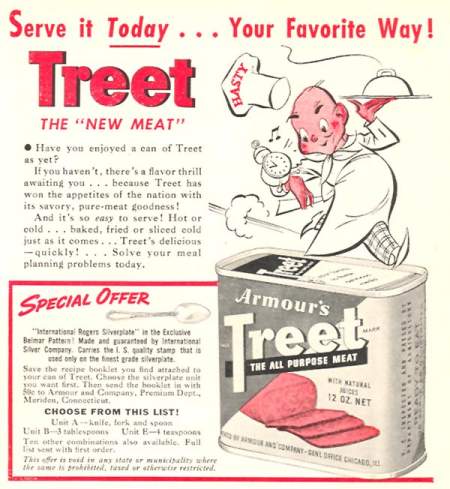 Treet? No, something far more deadly…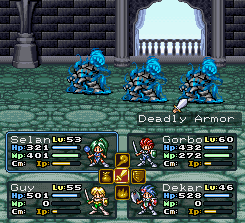 DEADLY ARMOR! Who even needs weapons when the armor ITSELF is DEADLY?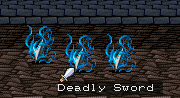 You are obsolete! Swords are SUPPOSED to be deadly! Nobody expects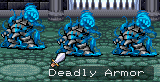 DEADLY ARMOR! I ain't afraid a no sword no mo.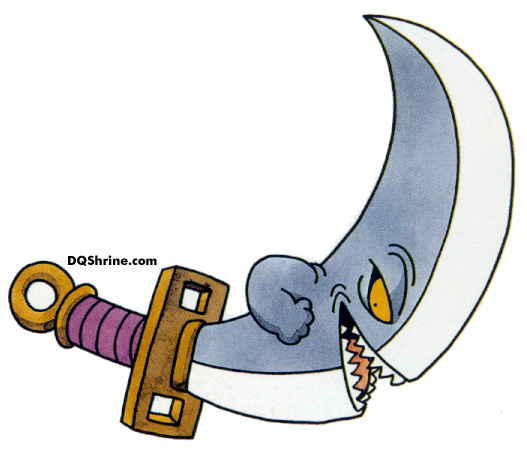 Kee kee keeeeee! You've not seen the last of meeeeee!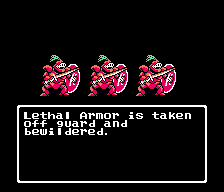 I'm not even afraid of LETHAL ARMOR now. Despite my research team's findings that lethal and deadly are synonyms, the fact that deadly armor requires neither weapons nor heads to do me in is quite frightening. Lethal armor was too complacent. It was NOT PREPARED for another dangerous form of protection on the block, and thus it was bewildered. Plus off-guard. Armor, GUARDING is what you DO, even when you're NOT lethal/deadly. You know what the problem is? I think you're YELLA.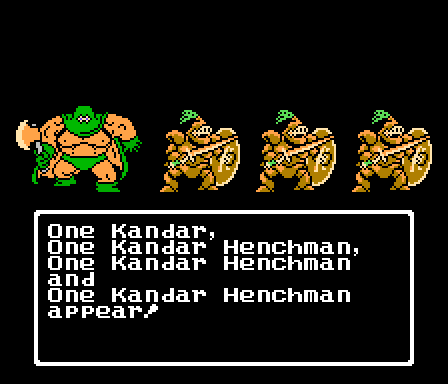 Oh, uh oh. Somebody's sensitive, huh? Who's this new friend of yours you've brought in? Am I supposed to be afraid of this guy? He's not wearing armor at all! Nor much of anything, for that matter. Although he DOES have a cape. A baby-excrement-green and jaundice-flesh colored cape. He rubbed that green on [by] himself, judging by the hands. So just because you're friends with a sick naked unwashed executioner who smears his human-skin-made accouterments in human waste bye.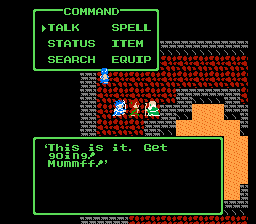 I said I was going! Don't pretend it was your idea!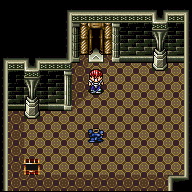 We shall continue this later.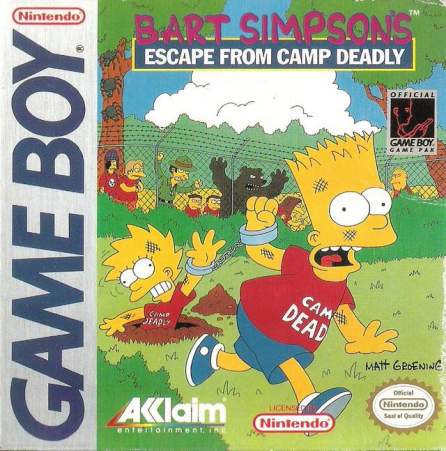 Or maybe we won't.
Anyway, typing a phrase I find personally amusing in capital letters over and over again does not necessarily force anyone else to find it funny. I have much more interesting and substance-ful things to talk about.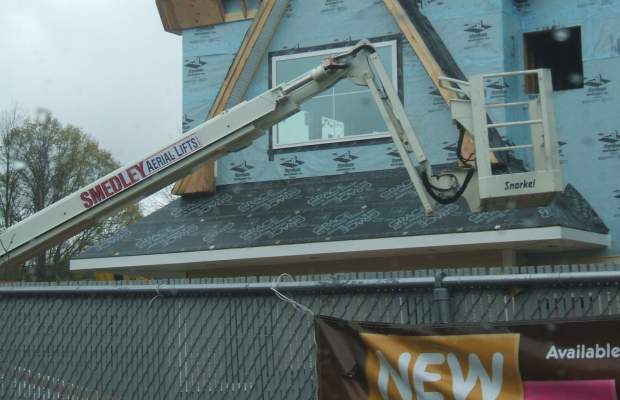 SMEDLEY SNORKEL!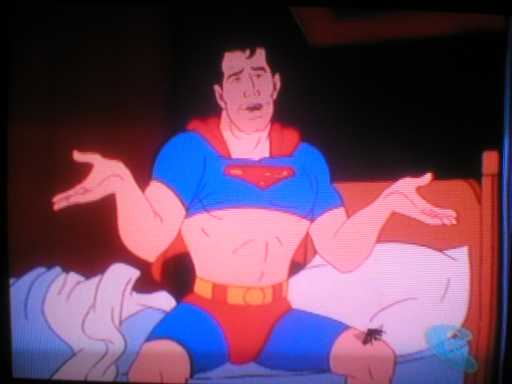 ========================================
I am one of the most boring people in the world.
===========================================
I think I will be witnessing that dragon movie tonight after all. It had a month to get out of theaters but it's still showing through the week. What else could it be waiting for but me? The last full length cartoon I saw in a theater, if you don't count Star Wars: Attack of the Clones was Pokemon: The First Movie. This would have to be more coherent than that, I think. For one thing, its title lacks a colon.

Above everything else I'll finally know if this person on a horrible website who considered one of my asinine aliases a name worth dropping meant it as an insult or not.
==========================================
Howdy. I will see about Wednesday.
No? How is Thursday, then?