September 9, 2010
Let us try for Thursday. I am not even bothering with Wednesday this time! (so Friday, then)
==============================================
Somehow it's not at all comforting actually having a reason to be slow with updates here now.
=============================================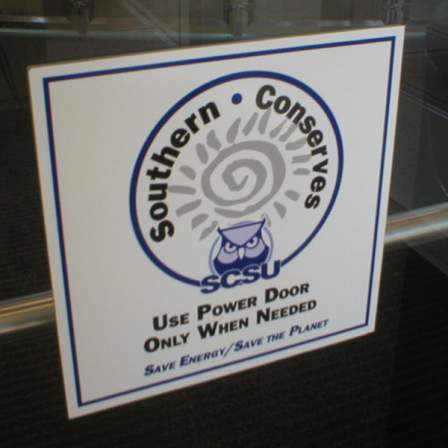 This school talks about conserving, but has all these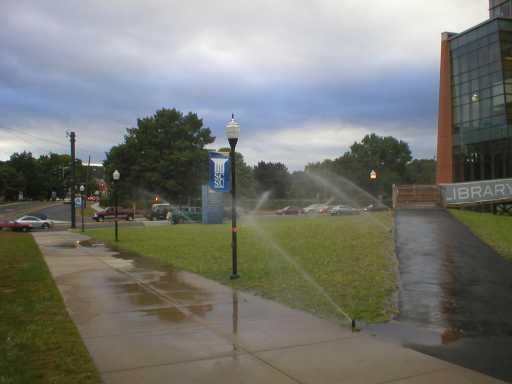 automatic, unprovoked sprinklers for the sidewalks,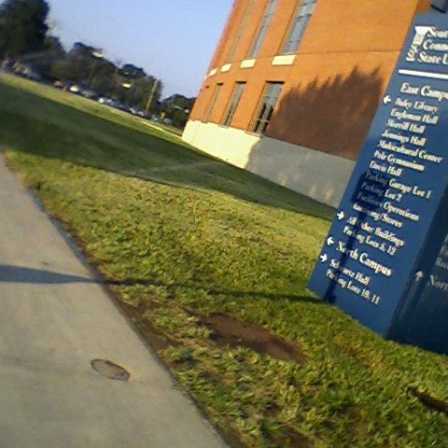 including two just for the sign, and this is the only place where I've had a self-flushing toilet go off while I was physically adhered to it (not pictured).
Perhaps I worry too much, and should not concern myself with this. After elf, as a wise philosopher once wrote
Sometimes people
Just Don't get it
Be patient And Don't
Sweat it
Oh gee excuse me, that was something I saw scratched in a toilet stall of the second most remote restroom of this university, in the ground floor basement of the library which people only go to for the internet computers which aren't on that floor. Even if it lacks a prestigious showcase, it does prove one important thing: I am not nearly as safe in there as I thought. The scribe might come back And I Don't want to be in there then. How will I protect myself?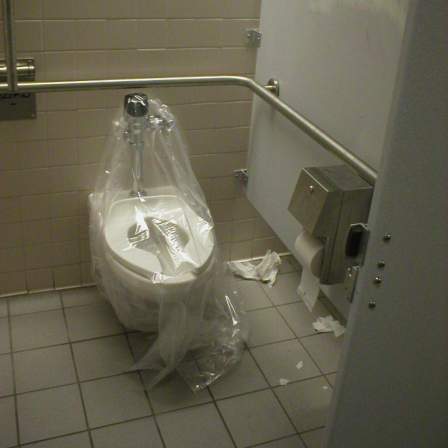 On a related but not entirely relevant note, there are some things that are counterproductive to cover with shielding plastic.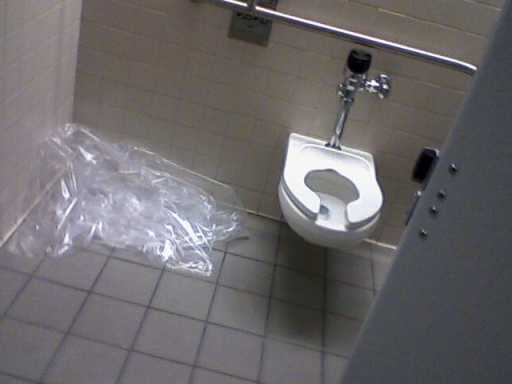 well see now that's just immodest. You ought to be ashamed. I can't toi-let you get a way with that.