August 22, 2011
Howdy. I do not have local electricity at the moment! This prevents my computomatic from from participating in many tasks. While I borrow the electricity of others I foolishly neglected to bring my mouse, which prevents me from doing everything else!
==============================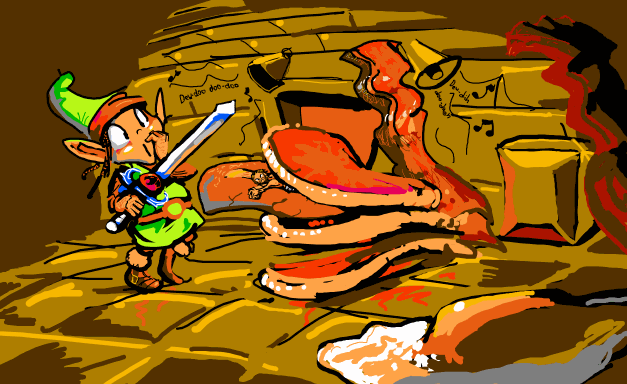 Last.fm is yet another one of those websites with a stupid name that exists soley to collect personally identifiable information about users for the purpose of directing advertisements at them. Information which people gladly give up because it's easier to get popular by liking stuff that already exists than by making your own stuff. So once I realized
this
site wasn't getting me anywhere, I waited five years and got my own last.fm page. Naturally I can't excell at last.fm either because the only stuff I like is stuff that nobody I like likes.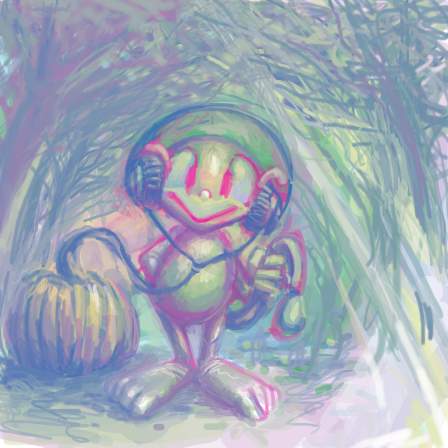 This then causes stuff that I don't even like to like me.
Anyway last.fm is pertinent to whatever we decide is music. I considered putting a little gizmo from last.fm on this my page here which would show you whatever thing I had listened to most recently that lasty had agreed to acknowledge. However, as much as I'd love to impose my obtuse musical tastes on every person in the universe, it wouldn't do ANYbody much good to know I was listening to "Stage 3" by "Sakamoto, Takenouchi, Fujio." Fortunately, I am a compulsive wreck and it turns out that I enjoy having a sorted list of the noises I choose to hear. This also now means I will deliberately
not
listen to a specific piece by someone if I've statistically listened too often, if the site cannot count it at all due it being in an incompatible sound format, or I just don't know who made it, and thus cannot label the file appropriately. So then I spend a considerable amount of time seeking out accurate titles and author data, and then reseeking them when I suddenly decide what I have "seems" wrong. It's the most work I put into anything that nobody cares about if we exclude the webpage I wrote about
Pac in Time.
Since the site content is largely determined by users, it takes on a few negative wikipedia similarities, such as asinine edit-revert battles and inconsequential gags interpreted as canonical fact.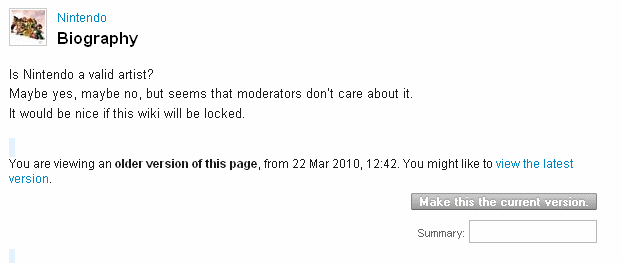 Meanwhile, any of the 71,270 or so purported listeners who end up at this page will see this inexplicable fragment of your petty argument in the absence of actual information. Do you know what an accomplishment it is to make the site's-point-missing totalitarian bonehead whose entire music collection is credited simply to "nintendo," including an inestimable number of tracks named "Title Theme" seem sensible by comparison? (I think that you do not)

As it wasn't fashionable to acknowledge video game staffs in 1987, Castlevania therefore contained joke credits. That the composer is listed as "James Banana" in the joke credits does not mean the real composer uses that as an alias or was ever actually known as that to anybody. After initially getting ornery at the intro line there I considered it may have been inserted facetiously and that I should feel bad for composing such an elaborate complaint without an alias, but a visit to the Videogame Music Database website, where I get most of my compulsion feeding data –my dealer, in effect–, reveals a lively argument over whether James Banana is an "alias" or a collaborative "unit."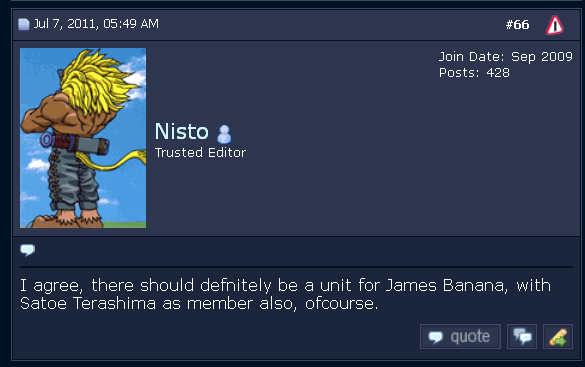 How can I trust you if you won't even face me, coward!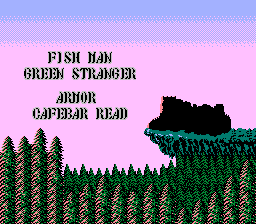 If James Banana gets to be a unit then Green Stranger should be a module, Cafebar Read can be a cafe bar and Christopher Bee is a hatrack. The only unit I have time for is Unit 7 in my first grade math book because it has clocks in it.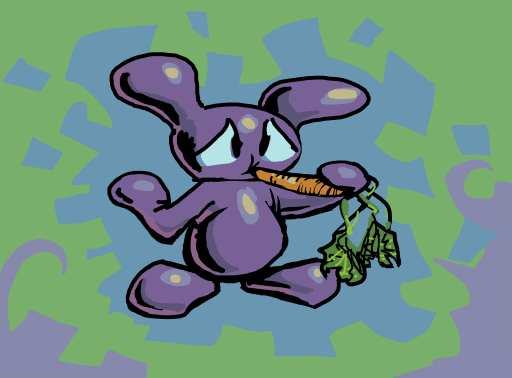 I am going to keep talking about this.
By the presented logic, the game's data must have formed over millions of years through a natural geotechnical process, because there are no artists or programmers in the credits at all, because the credits are 100% FAKE. In the breakthrough interview where Yamashita revealed that she didn't create the ubiquitous "Vampire Killer" theme (maybe you should take a minute to let that sink in before continuing) and only seemed to have implied so in the past because like a normal person she doesn't know what the "titles" of any video game music is, the inquisitor wastes time asking why she is credited as Jimmy Bans. Asks this before anything else, in fact.

The PROPER question would be "why aren't you credited at all?" Or "why are you credited as James Banana when nobody else on the Konami staff was afforded a precious joke name? Was that a stipulation in your contract, that you get first pick of all the non-acknowledgement? Who do you think you ARE, anyway? Oh right, James Banana." It appears that most of Yamashita's online correspondence with Americans is from people trying to find out which specific songs she made, just so they can tag their mp3s properly because the only people I have anything in common with are embarrassing nerds.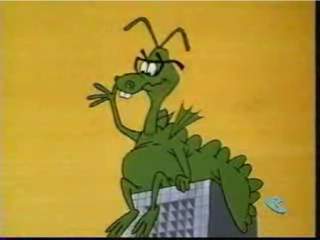 NO YOU CANNOT BE MY FRIEND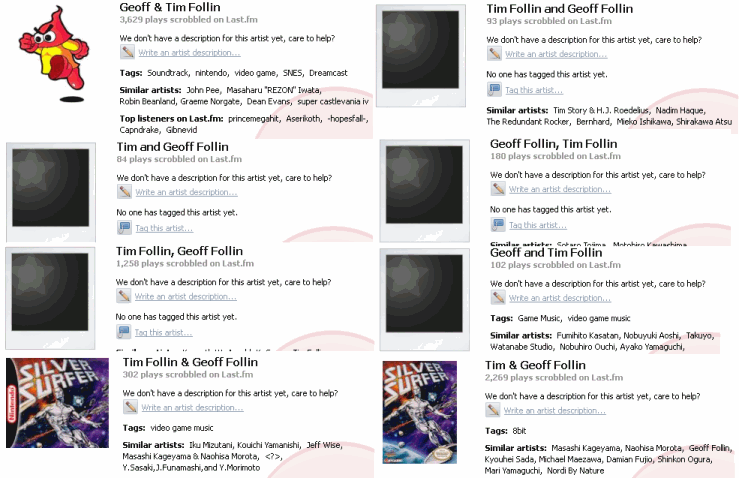 Artists who collaborate on a project are different than either of them credited separately, and often just from themselves.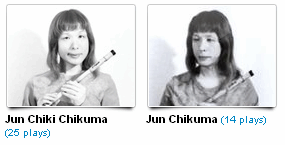 Jun Chikuma seems to be jealous of herself. Although to be fair the regular one did the music for Faxanadu whereas Chiki enjoys continual success rearranging the same 10 note tune in endless Bomberman titles. Both of these examples leave me surprised that the composer can play a flute. Perhaps she just likes to pose with it.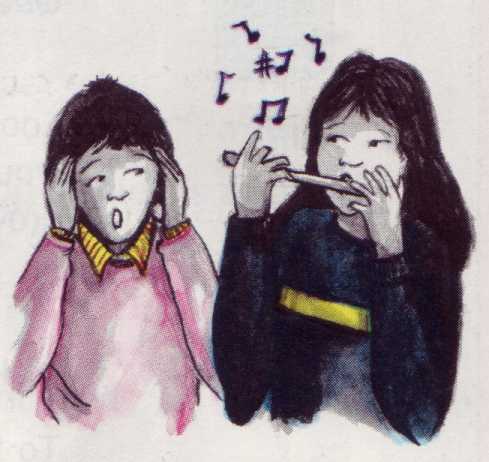 Faxanadu, incibiddly, has the only game music that I can play on my verizon telephone.


Yes I've been using computers for 18 years why do you ask?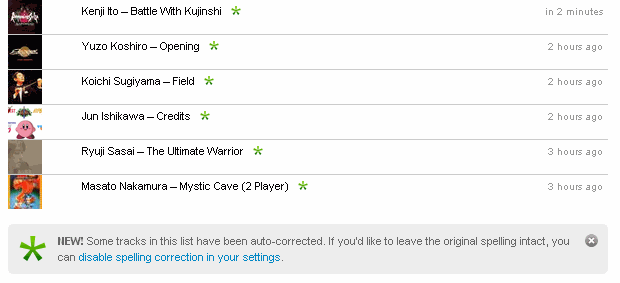 I don't mind last.fm converting my romanized japanese names into fancy symbols, but I don't appreciate the green splat icon showing up every time I play one of these, telling the imaginary world that looks at my page that I have "misspelled" someone's name. They actually expect me to go through my entire collection and replace "noriyuki iwadare" with some characters that I cannot type and that I cannot read. I have no concept of what

means, even if it's directly beside

While there appear to be two Kenji Yamamotos whose names are spelt differently in their native print, that hardly justifies splotching rotten tomatoes all over my play-lists.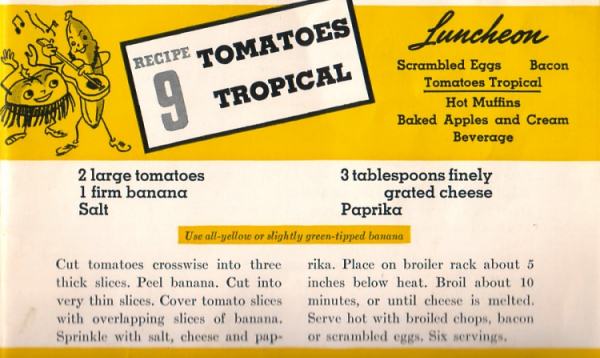 These two clearly have it in for me today.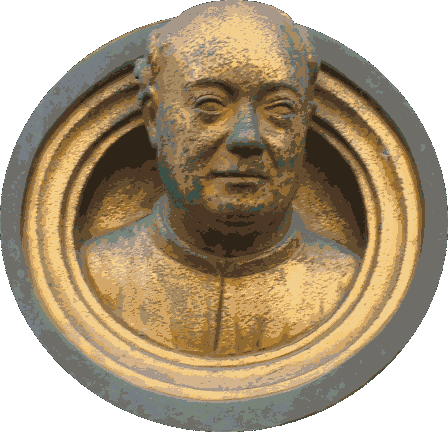 De-dei-de-de-deih dat's all, folks!
Next week I will post weird pictures to distract from the boring stuff I type about.