June 4, 2011

This was supposed to go under the last entry. Whoopth. I probably forgot it because it is absolutely unimportant.
Maybe dopes are like metroids, in that they have several stages and each takes more missiles to destroy than the previous. I wouldn't say they are like pokemon because I always imagined a dope pokemon would go something like this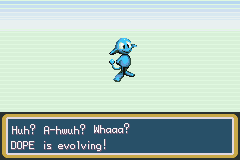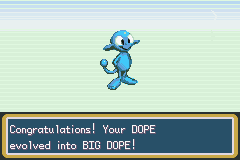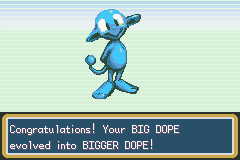 I wish I hadn't.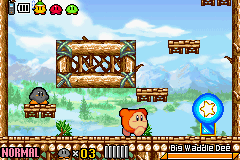 Also, I worry about all the allies flocking to the dope's banner of late. They are surely mustering for war. Or perhaps they are mustering for mustard. I'm not sure which is worse.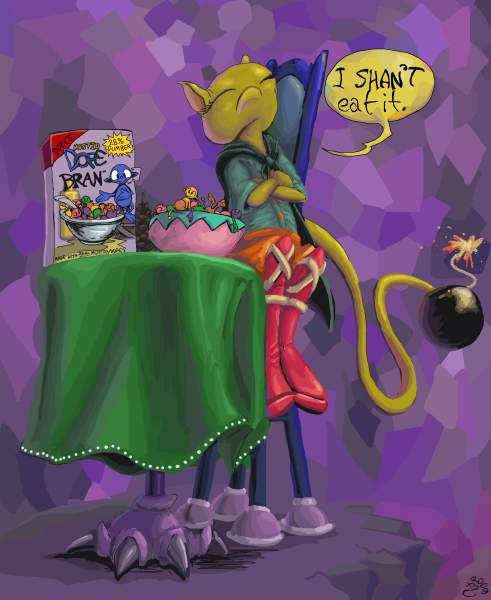 I mentioned
this
briefly before, but more bears mentioning, if we can bear it being mentioned. Mustid dope bran costs more money to produce than most cereals because the dope's contract requires that both its ears be fully represented on the box and all promotional imagery. But why does the dope GET a contract? What position is IT in to be making DEMANDS? How did it SIGN its name on the contract? Does a person have power of attorney for IT? What IS its name? Is it truly content with people just calling it "the dope?"
Uhhghghghg… mustid dope bran. That has to be dumbest cereal on the market. It HAS to be. It is required by law. And it is also in the dope's contract. It's even dumber than raisin brain, and that's saying something. Specifically, it's saying that dope bran is dumber than raisin brain. Raisin brain… what a dumb cereal! I lament that I have not brought it to your attention prior to now yet also it surprises me that word of Raisin Brain has not come to you through another source.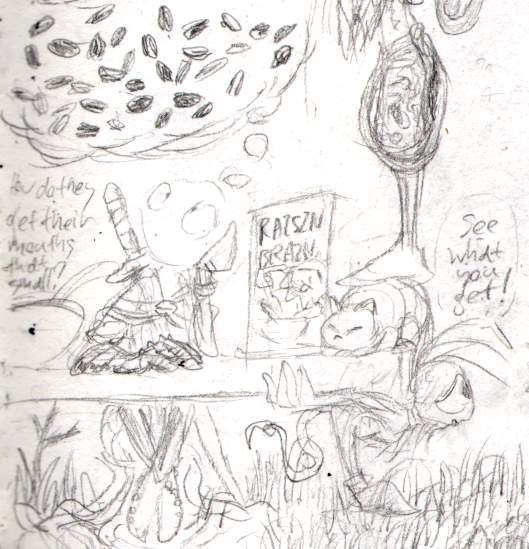 Raisin brain is the cereal that makes you incapable of thinking of anything except raisins when you eat it. You cannot act, since you cannot think about moving. Only raisins. It is surely one of the dope's favorites. The dope is not legally entitled to enjoy things.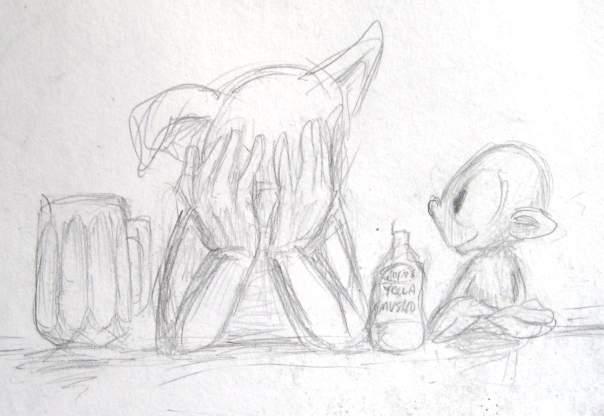 Yet we must not relax our vigilance for but a moment. Mustid is on the march, and our great warriors seem strangely preoccupied with other matters.