October 2, 2011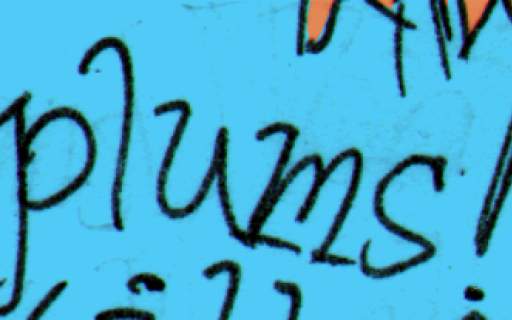 page 46
of
whatever this is.
I used to kill minor characters constantly in my oldest comics, and continued bestowing maladies-apparently-exceeding-injury to sketchbook dwellers, even ones which returned to live again afterward, but at some point I started finding it more depressing than funny. This has not changed.
I tried to keep the ink layer separate from the color layer, because this would allow me to preserve the full alpha qualities of the lines, rather than reducing them to flat black and white. Not only did this not look better, it in fact looks worse, because correcting errors is more of a hassle so I'm less inclined to bother, and what I did do took four times longer than usual, in part due to the various scan blemishes also retaining full fidelity, which I meant I had to constantly be removing them. Ordinarily, all the murky greys turn white and cease to be a factor. But now…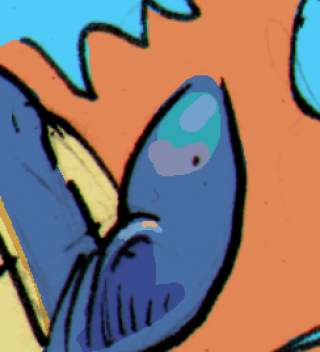 GRIIIIIIIIIME! Hours and hours removing grime! My compulsions are too powerful to allow me to not remove grime. The worse is when it's on highlights or in the center of the letter O. The shiny part of an object should not have grime on it! Must scrub. This grime I cannot handle.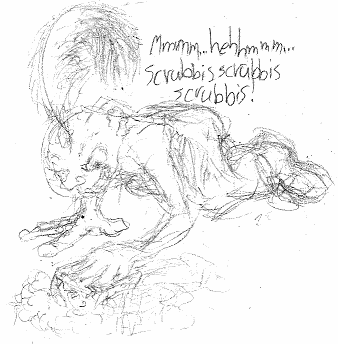 No! Even this picture of someone scrubbing has grime on it! It's nothing more than a common griminal! It's not even a special griminal! It's the same old grime every time!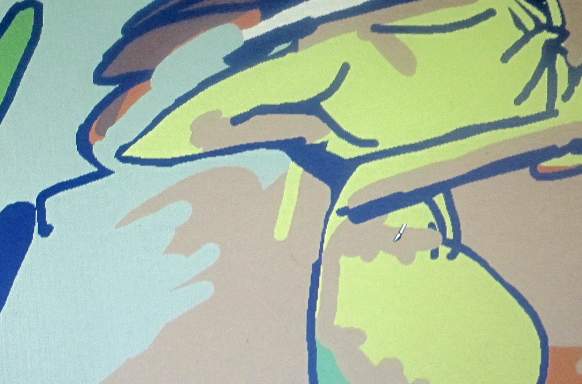 I've been seeking out grime for so long that now I'm seeing it in places where it does not exist! Single layer, flat-color images that I know factually that I never scanned off of grimy paper through a grimy scanner. My monitor itself is afflicted and now I will always notice it. Or perhaps my own EYES are covered with a wet, slimy substance! ARHHGJKHGJ GET it offffffffffffenbach