June 30, 2011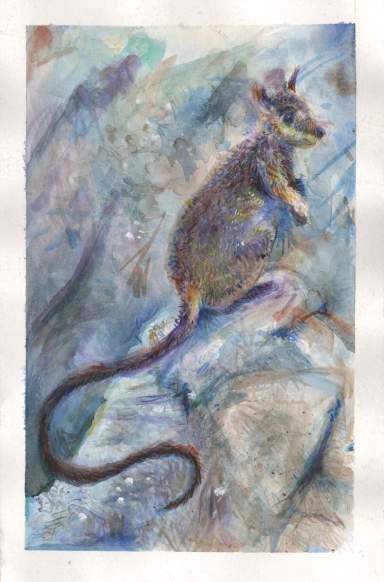 Another paintish from a
photograph
whose origin I neglected to properly record despite taking the time to scan it.
I didn't like this as much as my job with the
bird,
though I didn't make a second attempt either. I think it should be far darker, but the issue has been raised that strictly imitating the photograph isn't always the ideal end goal. Yes, a goal would be a good thing to try sometime!
The subject is an unadorned rock wallaby. Indeed any observer can see that it is quite naked.