September 8, 2015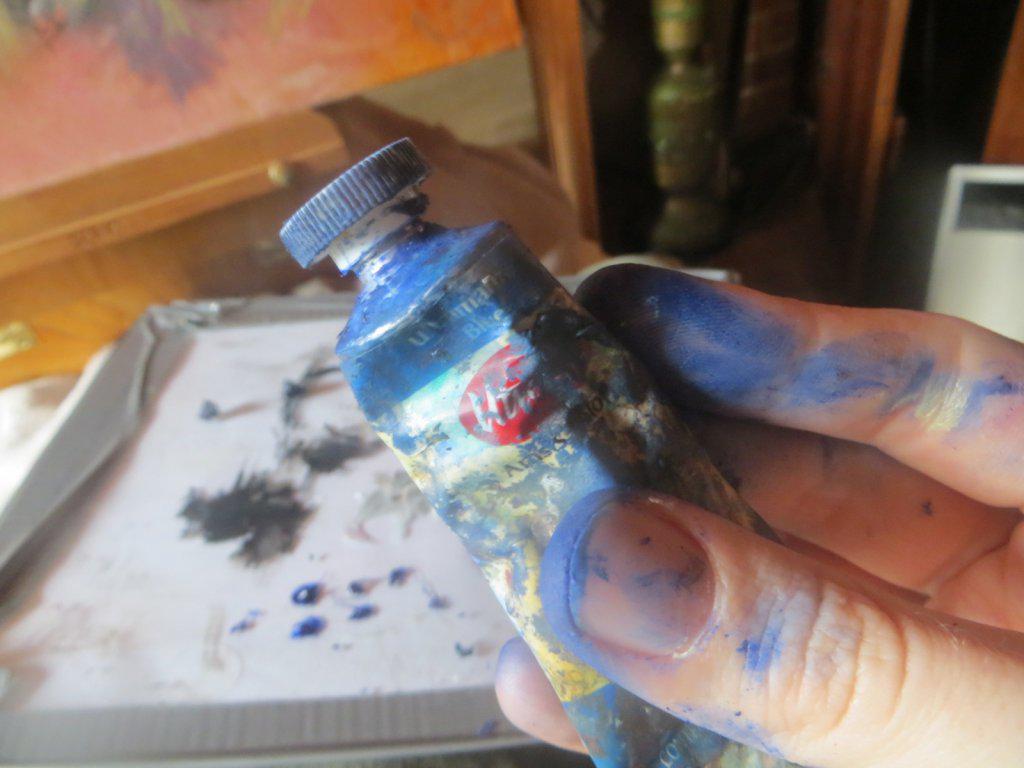 I finally did it! For the first time since 2012, the cap is BACK ON my ancient tube of Utrecht Ultramarine Blue.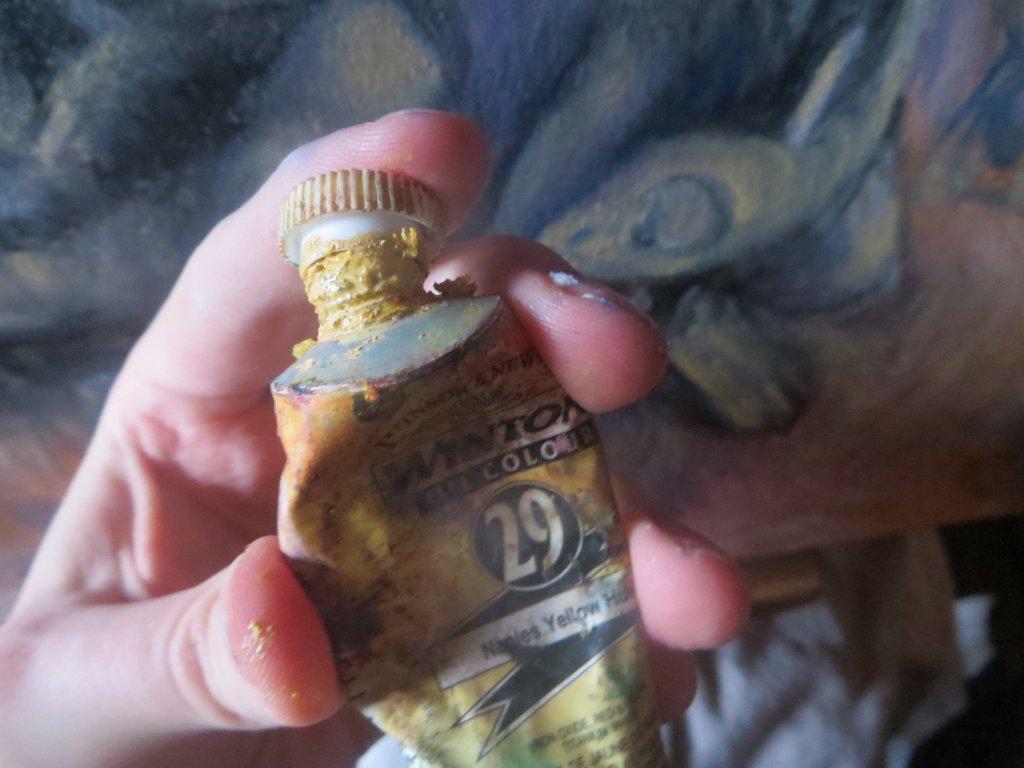 So see you in 2018, Winton Naples Yellow Hue.
What I like best about oil paint: it does not mind if I am a slob. To use acrylic paint I would need "discipline" or "some idea what I was doing." I have had the same oil tubes since 2010, and they still dispense functional pigment goop, whereas my acrylic tubes dry out completely after two uses on average, since a single mishandled re-capping can destroy it by the time I take the thing out again. Of course the oil paint costs six times as much and is probably giving me respiratory diseases, but I get to die doing something I would love if I were better at it.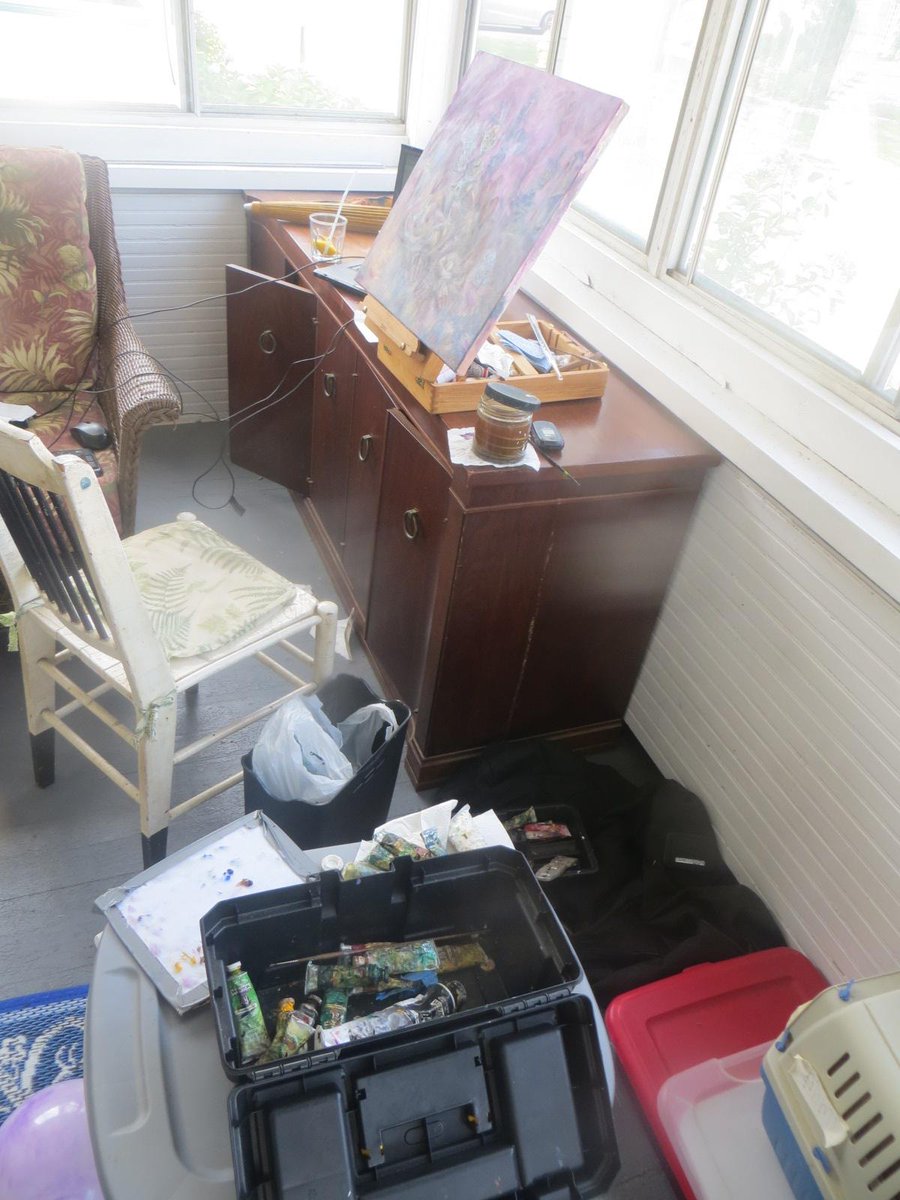 This is where the tragic happens this time around.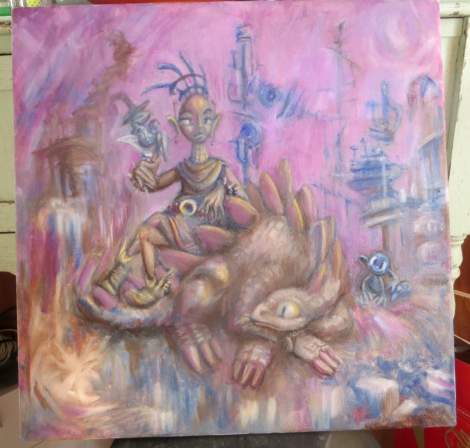 The painting is an urk in progress.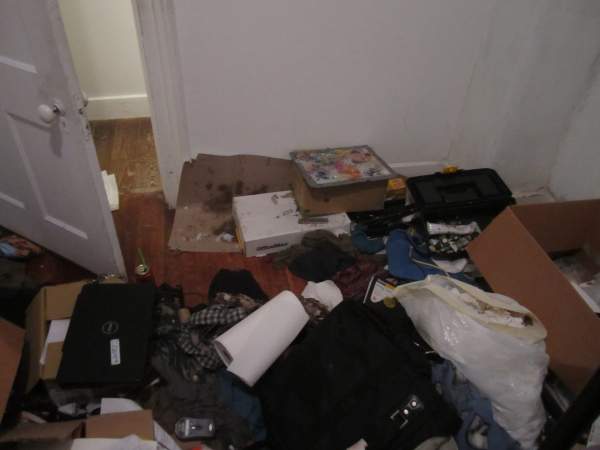 I thought it was pretty sad until I looked back to 2011 and remembered where the last tragic happened.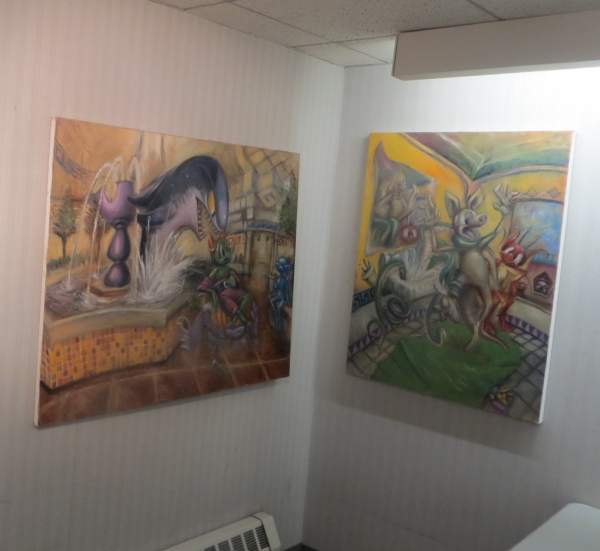 Although that seemed to work. Maybe I have gone soft. Maybe I need more lethal paint and less ergonomically reasonable, department of sanitationable conditions.
This is continued roundabout there.
Gosh I hope Stephen Colbert is going to do a totally unremarkable dork wearing suit at desk with a house band and celebrity guests show so I do not make myself watch it. I do not have time to want to. I do not want to drop everything at 11:30pm to deal with it five minutes later! And my internet is too wimpy to let me watch it later. It had better be bad bad bad.