September 29, 2015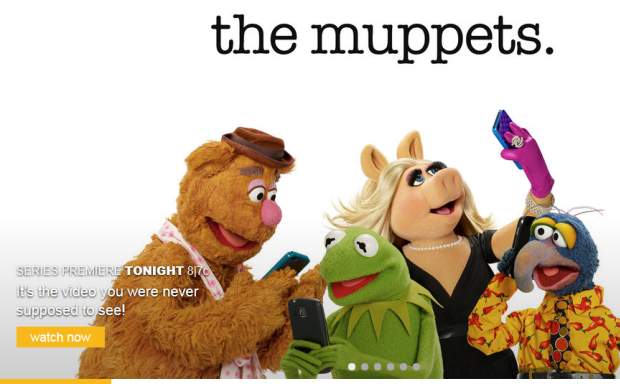 If I was never meant to see these muppets, why are they being given a prime-time network television space?
I overheard a promotion for this program going on like "It's the muppets like you've never seen them before!" Except I HAVE seen them before and they actually looked rather a bit like this. I do not like the "ooh yeah these are the GROWN UP muppets that are scumbags and talk about sex! They take pictures of themselves!" And then is a clip with Kermit saying in a bro voice "what can I say, I'm attracted to pigs." Like we need to turn them into proud jerks to make them marketable, but different than the original sense that they were proud jerks in, since the initial appeal of muppets was that they were kind of pathetic and usually messed up at what they did.
I do not think sleazy Kermit devalues the original, and it may even be the most potentially lucrative decision. I just personally think it is unfortunate. Fortunately, ads also like to lie and imply that a minor uncharacteristic aspect is the most important thing or happens in a different context than intendewd because people who make decisions based on ads usually have terrible judgement, and may be more likely to continue watching a misrepresented program than somebody with good judgement. In my case, I have enough television already. If these are not my grandmother's muppets then I will have to accept that I am a grandmother now. We already have "dark" or skeevy muppet parodies like Avenue Q and Meet the Feebles, and then every amateur video featuring a puppet ever made. Give a series to them if that is important to you.
However, I did witness the recent muppet program. It was not bad. But it was not scandalous or raunchy or whatever. I am glad it isn't, but I wish we did not have to present it like it is to get dorks who watch ads to watch it. The promoters want me to believe there is some controversy over Kermit the frog dating a different pig muppet than before, and people who buy into that rubbish then have counter-outrage over misogynistic remarks made by internet users toward the new pig. But I saw the show and the whole point is that the seriousness of it is ridiculous. The "attracted to pigs" line that makes Kermit seem like a creep the way the ad frames it, as if I am meant to think Kermit is a cool ladies man dude, is actually designed to make Kermit seem like a dork for trying to sound like a cool ladies dude man talking like that.
This is not a revolutionary, earth shaking presentation, but it does not have to be; just by being a bearable puppet-based program it is unique. In fact the 1976-1981 Muppet Show was never canceled; Jim Henson just wanted to go make terrible movies with serious muppets instead. As far as I am concerned there has never been a definitive referendum on whether the muppet formula was working. There was the Jim Henson Hour in 1989 which was cancelled while Henson lived, but it suffered from my never having heard of it. And then Muppets Tonight which aired on flippin dippin Disney channel in 1997, during the period when it was transitioning from a pay-network to basic cable and consequently replacing its 60 years of high budget material shown ad-free with made-for-tv movies about kids with secrets who lie to their parents about it with 6 totally unnecessary commercial breaks advertising junk from the company that made the shows per hour.
Also I have not seen The Dark Crystal and it might well be just the sort of terrible that I appreciate.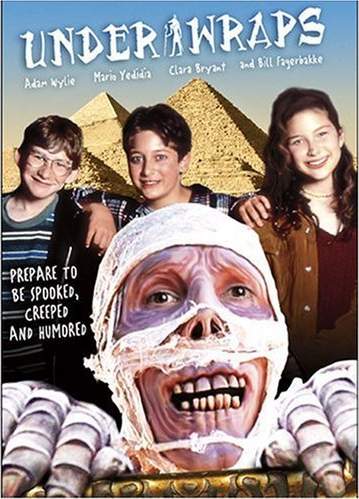 But I am very discriminating with my terribles.
With all that said, I stand by, and if necessary on my earlier statements that I do not need new tv shows in my life and hope to not get stuck watching this one until such time that I decide I wish to. I like that DVDs and illegal filesharing give me some level of control of this.
Why can we not stop to appreciate the fact that we can watch any movie we want or listen to any music we want? VHS tapes were frustrating. FM radio was awful. I like being aware of that. "Binge-watching" is the only way to keep up with all the new junk. Buy everything and watch it all at once. Do not act, do not think, just watch junk every day. There will be more new junk before you finish! Watch faster! Then watch somebody play all your old video games! Then watch somebody play all your new video games! Then watch somebody draw fan art of the game! Then draw fanart of the dork playing the games! Then subscribe to this exclusive pay-per-view fanart feed! Subscribe to everything and pay money forever! You can never stop watching or paying!
Hey I came into possession of a divvid featuring episodes from the program called Breaking Bad. I watched two episodes in succession and had to stop. I felt like a slug. My thinking: if I bought copies of all the trendy tv shows and watched one episode a night for a year I would never run out.
I like having that option, but dislike being forced to use it. And people who are even more impatient buy all the pay-tv channels that this stuff debuts on, and then assume that everyone else does. Hey did you catch the new Game of Thrones? No, because I don't buy that channel and didn't watch the old ones either! I didn't pay for the Disney Channel either! My experience at some better-off relatives' house showed that the pay version was preferable, but I still would not have paid for it.
Howdy.