September 11, 2007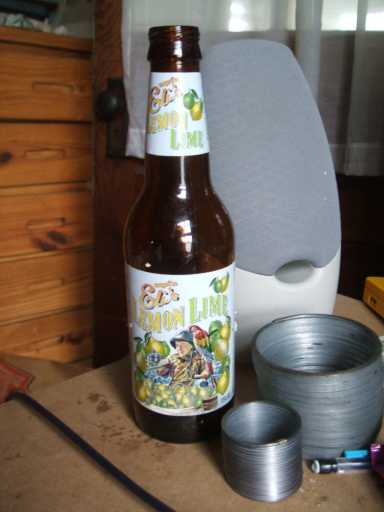 Capt'n Eli's Lemon Lime soder. That's Capt'n Eli, not Cap'n Eli or, yikes, Captain Eli. Then we'd be in a fix, all right. Capt, like those stupid tests I used to have to take at school.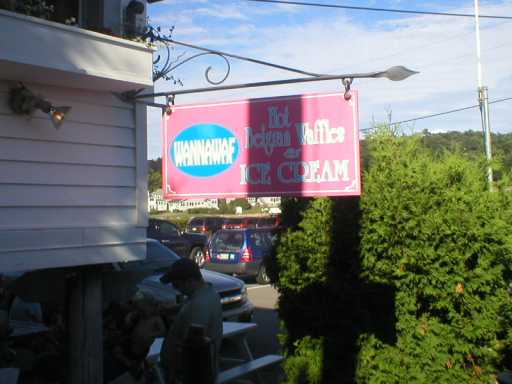 When I asked for this beverage at Boothbay Harbor's notorious Wannawaf, the only establishment I had ever seen it offered, the serving person seemed appalled. As if she wanted to say "why not just get Mountain Dew? It's two dollars less and the bottles are bigger." I didn't know my soda cost two dollars more; the sign simply stated "bottled soda: $1.00." It did not say "popular bottled soda: $1.00, struggling regional bilge: $whatever we tell you"




For the record, this record, Cap
t
'n Ellis wasn't as good as green
Foxon Park
soda, which is cheaper and available in towns with good pizza, but plenty better than Mountain Dew. I don't know if it was necessarily two dollars better, but it was the only public soft-drink I had the whole week I was in Maine, if I don't count un-pre-sweetened iced teas, and I didn't. Booth Bay Harbor is Pepsi country. The only Coca-Cola I saw was in the few non-Pepsi vending machines or ah Rite Aid. I may have been partly grateful at the lack of temptation to place such horrible things inside me, but, oh, such a fool I was! I didn't realize how health beneficial Coke drinking was.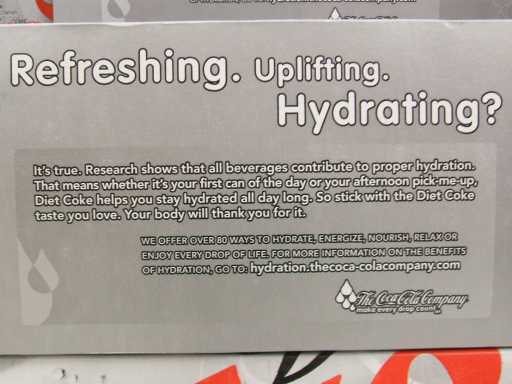 Whether it's your first coke of the day, or your second, or your thirteenth, experts agree soda contains liquid ingredients. Apparently a study into the harmful effects of soda was commissioned after people drinking soda experienced harmful effects. Which is ridiculous. As long as you keep pouring it down your neck pipes, the inside of you won't have time to dry up.
Wannawaf, for your further information, has, as its specialty, ice cream served upon warm, soft belgium style waffles. It's the sort of thing that local publications, well to do residents and dopey tourism guides will praise whenever prompted as being a unique and wonderful highlight of the area, something so wonderful that only doesn't expand internationally out of humility and the belief that its personal signature attention to quality cannot be maintained on such a grand scale.
In actuality, though, at least from the one I had, the waffle and the ice cream both would have tasted better separate and I already told you the clerk didn't leave me feeling oh so welcome. So I don't, in fact, wannawaf! PWAH HAH HAH HAF HIF HIF HURRR… (weep). I guess this is for people who eat chocolate chip pancakes and chocolate steaks and chocolate whatever the Funk and Wagnalls else other things shouldn't be made with chocolate.

Oh, oh, and I finally had a look/hear at that stupid "chocolate rain" bit all the popular people assume I've already had several looks/hears at, and I don't understand. The tune is five seconds long and seems to repeat endlessly. I say seems because I couldn't stand to listen for four whole minutes regardless of what absurd mass-quotable nonsense Mr. Zay Taydon Potate Bacon or whoever is zaying. I gave up less than half way through. Sure, I'd show that to everyone. Great job giving another moderately talented bozo a career, Internet! I tried listening to another of the man's songs, and it seemed an improvement, but again I lacked the endurance to see/hear it through. And I made this, for the sake of snakes.