January 23, 2017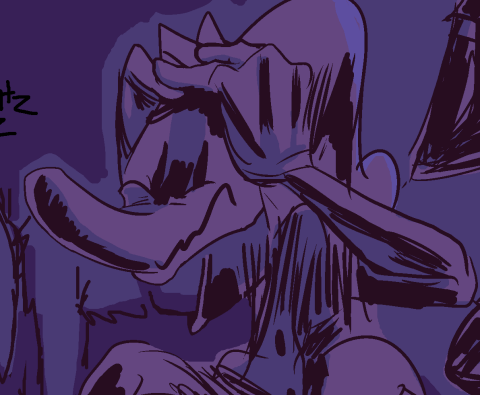 page 19
of part 3 of
the dumb comic strip.
I am glad these dark scenes have been moderately colorful.
Following this is an interlude with secondary characters that looks like it is going to be three terribly cramped pages. When I years ago drew in the requisite background data which this interlude as following from, I imagined it would be important, but it may ultimately be superfluous because I have realized while writing it that neither character thinks the interlude is all that special. In fact, the only important thing that happens in the interlude is the first mentioning of yet one other character whose appearance I have, as before, not written yet, and will not arrive at for rather some time. I go to great lengths to disguise the fact that I invent most parts as I get to them! Still theoretically easier than having a plan.