April 25, 2017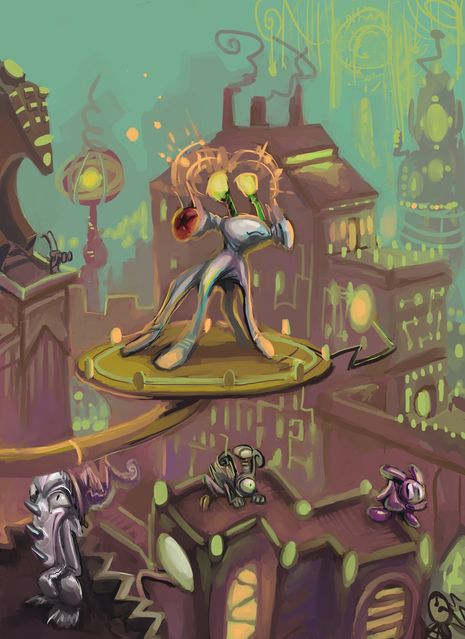 An attempt to quickly make a scene out of four unrelated creature sketches that happened to be near each other in my drawing book. In the past I have only used two. Perhaps I will try three sometime. I have hundreds of these tiny little idiots.
And it did not work very well, which is why i waited over a month to put it here. Usually I only make "artwork only" posts when I have been too busy to finish anything else for this site by my imaginary weekly deadline (which I have missed by several hours the past three occasions). This looks like one of those corny publicity shots Nintendo put out when hyping the early development on the N64, where there would be a cardboard-cutout looking picture of Mario or Rare ltd retconned computer generated Donkey Kong in a corny but fancily-lit 3d environment. But I only drew it in a hurry on that day to meet an imaginary deadline on
another
website. A surprising amount of my obligations are imaginary! But this week they are real (albeit not to anybody paying me money), so here is one more rushed site post. Perhaps that is just the way it will be from now on! Perhaps I have finally reached the point where life is just plain too complicated to do anything personally meaningful except at the expense of having any place in the world. I had my time, and did not spend it efficiently. In fact I took more than I was entitled to, and I did not win.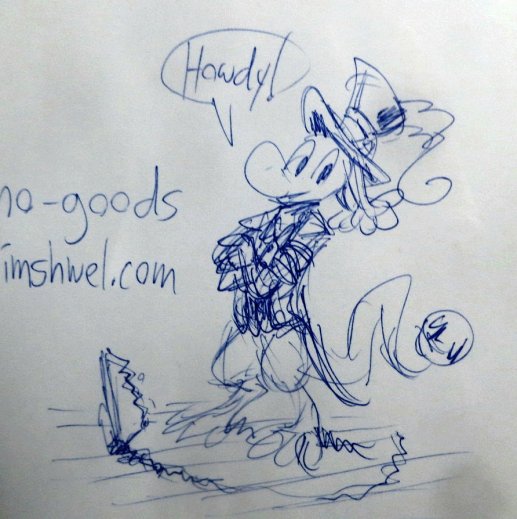 Perhaps I draw losers like this because they remind me I could do so much worse!