June 26, 2017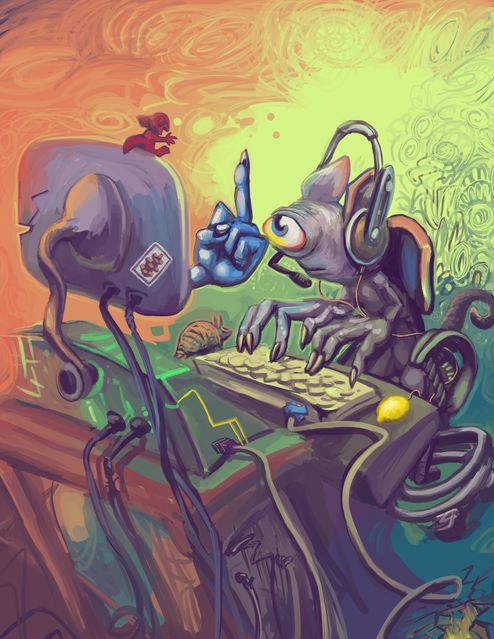 I had placed this illfrustration at the end of the "video" I
posted last week
without realizing I had not prior to then exhibited it on this website, even though it seems to originate in August 2015.
Initially inspired by editing wordpress themes (what this website runs on), but it could as well apply to trying to use hulu, trying to use linux, trying to install windows over linux, trying to use a Hewlett Packard printer, trying to use toon-boom software, or any number of things that don't work while priding themselves on how well they work.
This may have been the first middle finger on the deviant art website not being directed at the viewer.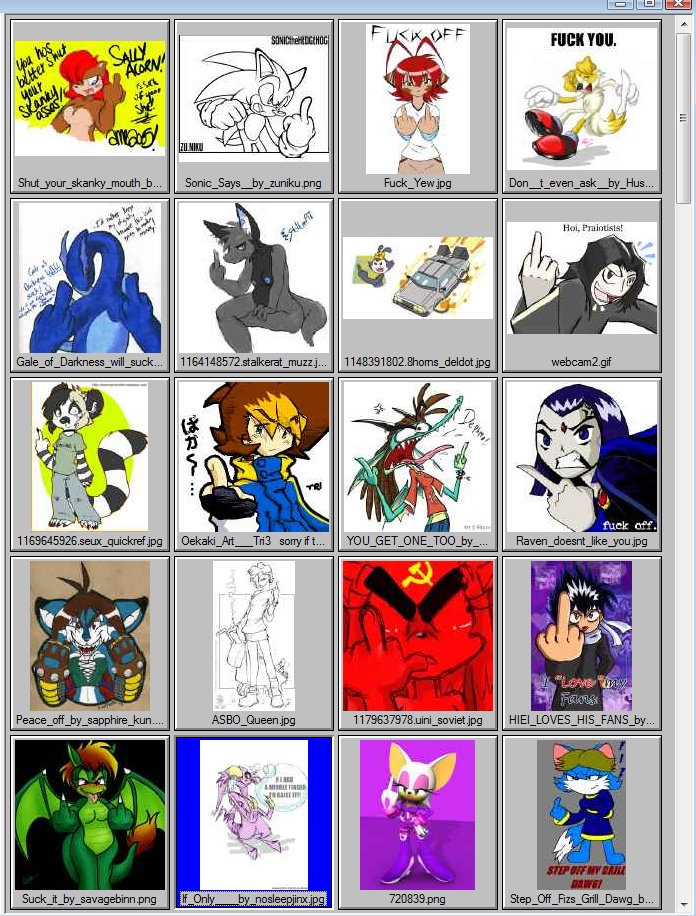 This goes back to 2006. What have I done with my life? And how is it that many of the artists I have observed these from over the years have done more with theirs?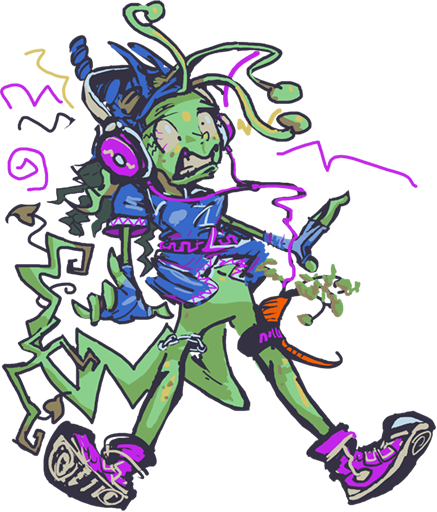 Additionally, this image and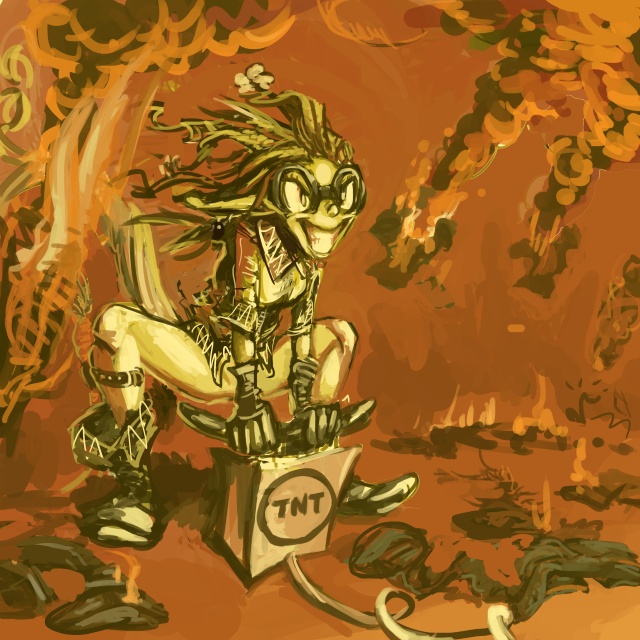 this image appeared, for a deliberately short period of time, because they are pretty bad if you have time to analyze their details, but I did not have any other "character" for which drawings existed both of wearing earphones and of pressing down on a ridiculous cartoon detonator.