March 20, 2018
I have many stories to tell and pictures for most of them but no energy to pound them into coherence.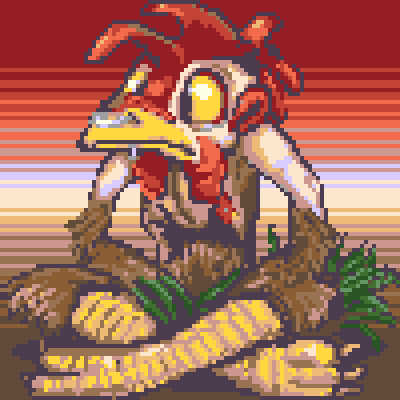 a animated pixel commission icon for
bats
of, what else, a chicken person named Bwengo, who does not appear at all pleased about it.
I thought at first that I would not be able to draw this at all, especially considering the state of the reference images which had been illustrated by a third party who is obsessed with drawing gross things, or non-gross things in a gross way. People eat that up. I don't know why. I can't eat something that looks gross. Which of course can be in your favor when you resemble a chicken, but once again I seem to be in an extreme minority here. But I found a way to draw it which was not gross, and since there are almost 0 chicken human hybrid enthusiasts on the internet this animation will not be circulated among them so that I get a superficial increase in viewership whose goal is to find the part of the drawing(s) about which I am least comfortable and try to convince me to quadruple down on it for them for less money and then either shun me when I refuse or worse, NOT shun me and keep at it. This isn't one of the stories I am too tired to tell! This is one of the stories that contributes to me being too tired to talk about anything more potentially entertaining! Creepy people used to be FUNNY to me. But now that they are creepy directly TO me, to try and make ME creepy, my only defense is to become BORING instead!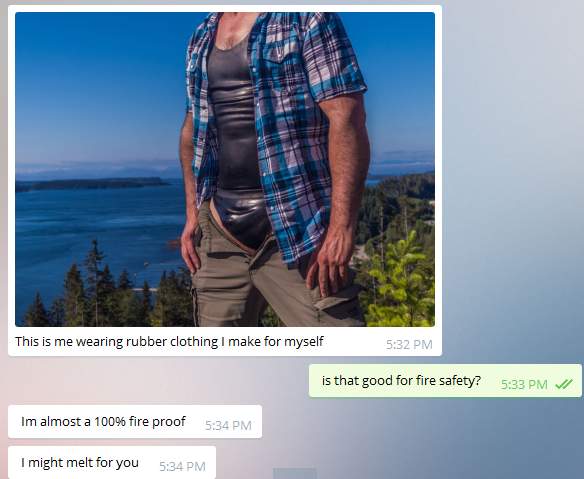 Yes this was almost two years ago, when melt-fetishists thought *I* must be a melt fetishist because I drew animations of things melting because I thought it was funny, and I have kept future incidents from happening with foot fetish people who thought *I* was a foot fetish person because I thought feet were funny, but I kept them from happening by changing into a boring person who says nothing strange or ambiguous, and I stopped THINKING in a strange way, even in venues totally unrelated to me trying to get money for artwork without pursuing it through legitimate channels. Even though the fact that people read my humor as perversion and my actual perversion as banality is the strangest thing of all.
I was talking to this person for hours just because it was so bizarre and I could hardly believe that somebody was sending me all these weird pictures and videos, mixed in with totally innocuous clips of stuff filmed underwater and from a helicopter. And I subconsciously changed my entire public persona just to stop that from happening again. Bloody rubbish. Please don't send me pictures of bloody rubbish.
The fact of the madder is that "normal" people get really weird when they are sexual, and under just the wrong circumstances, they interpret my latent aversion to typicality as eroticism.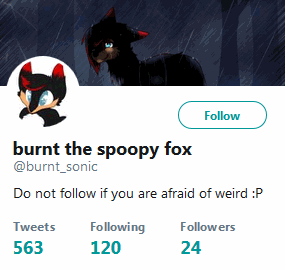 Possibly related, people on the internet who boast about being "weird" are
painfully
typical. Also, just to be clear/boring, THIS person is not the one who was sending me rubber pictures without an invitation. I have no specific memory of what this person did. Because this person ISN'T WEIRD. Or IS, relative to the complete history of humanity, but not compared to every other boring person it knows in 2018.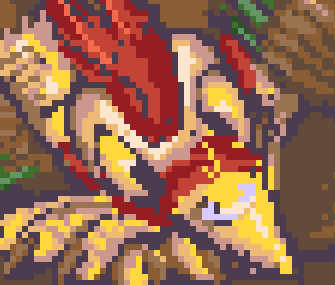 Gosh looking at this now it appears that I only drew half of the nose ring during the pecking part. Oops. I merely forgot to finish shading it but the effect is the same since it is visible so briefly that its impression is partly subliminal. It seems like there is one big dark nostril on one side and not the other. I had been trying NOT to look at the animation between when I declared it done and this point since I was worried I would see something that I had a little problem with and treat it like a huge problem. But this IS a BIG problem. But I already posted this on the sharing sites; anybody who was going to see this already has. If I fix that, nobody will ever know! What a tragedy. Except for you dear viewer! For you and for me I will fix it. Yes yes yes. In fact I already did. There is no reason to have the picture of the wrong frame here! Get that out of here!