March 12, 2018
(please do not read this if you have not seen the film but intend to. There may also be other reasons to not read this!)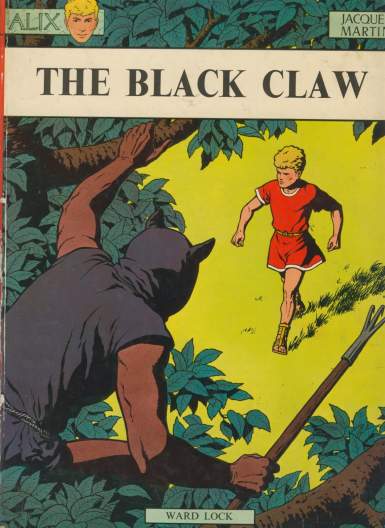 I saw black panther der film (based on the presumably well known comic book character) not terribly long ago. I thought it was a functional film though not totally cohesive and nothing about it surprised me. Probably better than Thor 2 but not as good as Thor 3. Goy was *I* wrong!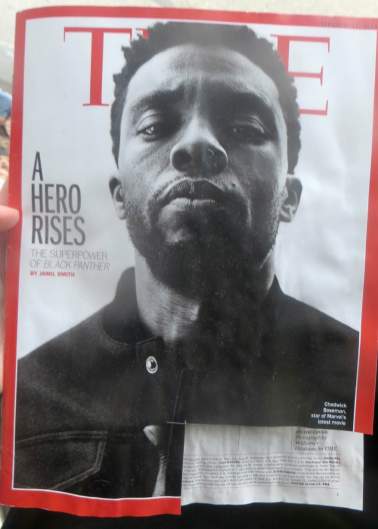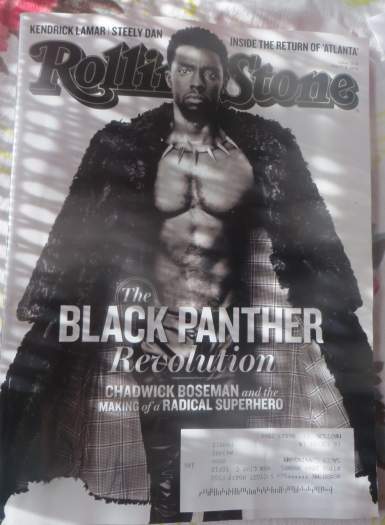 And during a brief exposure to nbc olympic coverage that I recalled afterward, a hypey promotion identified it as "A GAME CHANGER!" among other exclamatory phrases in big gold text that supposedly were said by real people whose job it is to say things like that. Trying to find that advertisement on the internet to get a picture of it is not a good use of my time. The important thing is that without me paying any particular attention it is clear that somebody wants, NEEDS me to believe that my life was changed by this dumb movie.
Black Panther is a 'game changer' because it shows that Marvel films can be just as dull, fragmented and focused on the non-hero identities as DC films, I suppose. Panther appears to have the approximately same skill set as Batman and indeed spends as much of the movie out of costume and occasionally out of the movie that he seems like a secondary character. He has a big fight toward the end but it isn't the main fight and you can't see what he is doing since he is fighting somebody else with almost the same black costume, in the dark, with a train blocking your view half the time. And it seems like this fight stops and restarts in much the same manner several times just to drag it out to match the length of the other fight they aren't in. I only remembered after I left the theater that there was another costumed action sequence in South Korea earlier in the film because that seemed like it was in a different movie and I had to remind myself I had seen it the same evening.

He is not a "radical superhero." The man he fights, Killmonger, is more radical than he is (so obviously that guy has to die). His sister Shuri is more radical than he is. ooh ooh she calls the white american cia agent "colonizer!" and then tells him all Wakanda's state secrets despite him already having been shown as complicit in a scheme to buy them from the person who murdered Wakanda's own king and her father, with diamonds stolen from other African countries and later asks him to shoot down planes piloted by her own black Wakanda countrymen because the US government underwrites all our big budget action movies but puts in insults like "colonizer" so we think they don't.
Panthy may be the only person in the film who isn't radical. He willingly gives up his power twice so other people can fight him for claim to it. The only thing he does that is radical is declare his own country's traditions ludicrous and refuse to go along with them, at least after he loses his royal title legally via those traditions. Hopefully the radicality of telling ghosts they are wrong includes no longer willingly giving up his power in the future. Or declaring that only one person in the whole nation is allowed to have the magic plant the power comes from, as from the look of things they could give it to everybody. Or at least they could until Killmonger burned it all without even saving a stash for himself and then the one plant that was saved was instead of being replanted, fed to Panther even though he already screwed up.
The most intriguing characters, to me, were the ape-worshipers in the ice fortress, and they were in the movie even less than the title figure!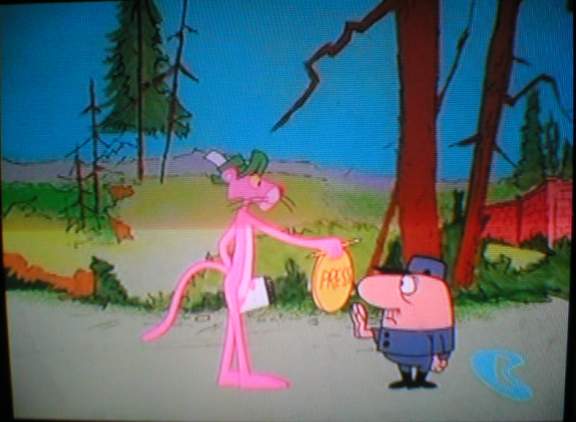 But once the media narrative is out there that this movie has some sort of profound message that the world Needs Right Now it keeps rolling down a hill like a cartoon snowball becoming ever larger in defiance of basic snow physics and few people seem to acknowledge it as a fictional contrivance.
Why should I be so bothered by this? I have felt for ages like almost all our acclaimed media is declared "acclaimed" on invalid terms, loudly and constantly so that common people believe it. What is different now is the forced idea that we are living in the most enlightened and progressive time of all times. Why is it important for people to believe that? Is that supposed to make us want to buy more garbage? More and more garbage than ever before? Peoples' lives have so little meaning now that they need noiser and boastier false statements of meaning. Which also isn't new but at some point you can't get any louder. Lying to yourself that an unholy corporate behemoth made a movie which temporarily solved social inequality doesn't do any more to get fake nazis to stop appropriating your ugly cartoon frogs than selling trashy merchandise asserting your right to punch them does, but it does make it easier for that behemoth to keep washing your brain in the same brine while it continues to eat smaller behemoths that by any other measure would be quite large.
And that is another matter: Black Panther and all his friends are born into affluence. The only person who isn't is the guy he kills. "Killmonger" becomes king and has differing ideas about Wakanda's needless secrecy, secrecy which had condemned him to a life of poverty, but he is implausibly irrational and unforgiving so that he is entirely unsympathetic. Panther only acknowledges the secrecy is ineffectual after his enemy does, and then his enemy still has to die. That yet allows the film have a message of "the wealthy should help others in the end," except "the wealthy" in this case are from a fictional country that controls magic from space. And then white American CIA man is in attendance applauding because it isn't HIS country that has to change. In fact WAKANDA's money is going to come to AMERICA to help poor kids. Which is FINE if you accept that the film is a FANTASY whose intent is to amuse viewers. The dilapidated apartment complex in Oakland California that Wakanda people buy up to renovate wasn't even filmed in Oakland! It was shot in ATLANTA Georgia. Oakland got no money from this movie!
The "Sweet Auburn" neighborhood where that WAS filmed does indeed has a history of suffering under segregation, but by the same token that Oakland didn't get any money, Auburn didn't get any recognition. And that is FINE in a fancy bit of stagecraft based on a comic book because it ISN'T REAL anyway!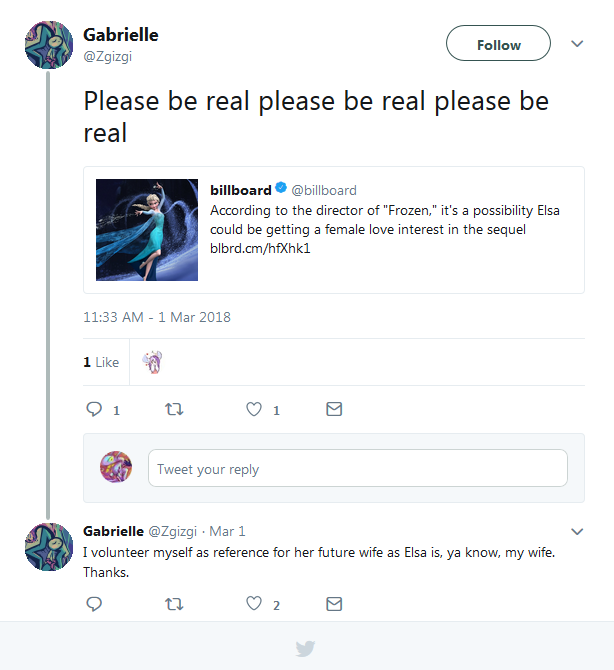 Disney putting one gay character in each of their movies or at least making cynically planned leaks implying that they might doesn't do a thing for actual social justice. I saw that Beauty + Beast remake also and Lefou "being" gay is about the least relevant dumb thing about it and that isn't directly indicated anywhere, either.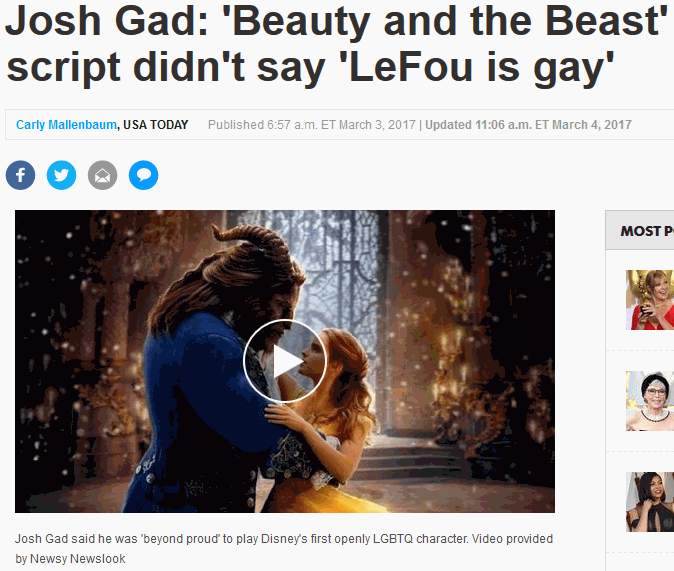 That whole story was an exaggeration to get press and fan-wank points without them actually having to commit to any real change, and they get to have news stories saying both things, possibly at the same time. I expect that the writers remembered when JK Rollingsworth announced that Dumbledory was gay and got press for that (hence MY knowing about it) even though she was already done writing the Helly Pothuh books and never actually put that in any of them. And so the more recent Beast's movie's only goals were to make money by riding a wave of "retro" media regurgitation, to ret-con its previous movie to be mostly the same except where it conflicted with contemporary entertainment mores, and most fundamentally to establish a cartoon from 1991 as "the original" version of a story from centuries ago. And if you think this 2017 movie is a waste of time that is at best is a sad pageant imitation of a "masterpiece" then Disney still wins! People go buy fresh copies of that and themed merchandise to take pictures of themselves being owned by.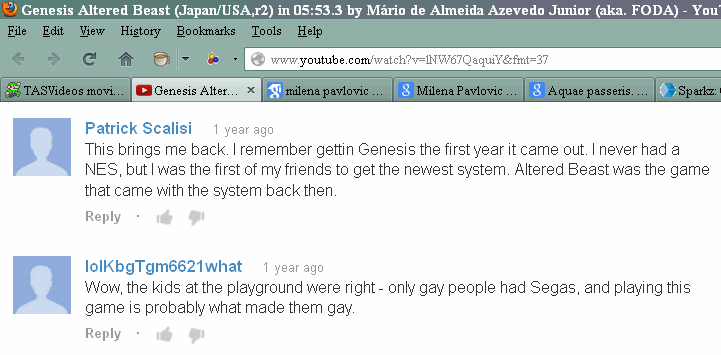 Certainly a MAIN character in a major budgeted mainstream mush being ACTUALLY gay without that being a joke or shoved into people's business like "oooh isn't this RADICAL?" would help to normalize it, and make people fuss over it less when it happens again. Although until it DOES happen I don't give anyone credit for talking about it MAYBE happening in the future, and that still wouldn't make the movie it happens in automatically bearable.
The fact of the madder is that almost everybody I have contact with is hopelessly depressed. The only ones who think they aren't are hopelesslier addicted to stupid cartoons and video games, memey hogwash and hypey rubbish in support of those things because if they allowed themselves to think, they would realize how depressed they are.
To reiterate, I think the Black Panther's film is fine, and it did what it did without relying on characters from other Marvel movies, which I don't think has happened in this series since Iron Man in 2008. Although much of the VALUE of the series IS its ability cross things over, but it gets out of hand, and can be frustrating when a character whose movie you haven't seen is suddenly THERE and meant to be recognized but you can't because too many of them wear dark body suits without helmets. The people who created Black Panther are not necessarily complicit in the campaign to have the latest mildly above average bit of distraction material be declared society's ambrosia, but I doubt they are questioning their inclusion in it either. I am thankful to have new non-internet proof that this campaign exists, because the last few years it has mostly manifested in things I had NOT experienced, because I was near television a lot and saw the hype first and thereby became too biased to assess them honestly. Being biased does not mean you are wrong. But it does mean you need to work harder to be certain you are not wrong. I was unilaterally biased against Disney for over 10 years and so I stopped complaining about it [as much] for a while, thinking I looked foolish and might possibly be unfair. But I have seen Frozen AND Tangled since my niece Violet was baptized in the princess indoctrination glitter cloud by forces beyond my control. And I can say with as much honesty as I trust myself to have that I think Tangled is probably a better film than Frozen, but if watching Frozen with Violish one more time would magically purge Tangled from existence, i would do it. And if watching both Beauties and both Beasts back to back would purge both those other two then gosh gad why not apart from that not actually being likely to work, because at least 1991 BnB has whimsy and 2017's tepid re-enactment momentarily permits people to remember that whimsy was once allowed.
Seeing the way people talk about Black Panther after I saw it reminds me of what I also see people retroactively saying about Zelda Skyward Sword compared to the 5 outta 5 release hype. I don't need to get into this matter deeply but I lost interest in the Zelda series after being utterly disinterested in and frustrated by Ocarina of Time, but my sister liked that one a lot so I tried to imagine I just did not have the right mindset and dexterity for it. But I saw her take to the follow up games with utter sincerity and willingness to enjoy them, and for the first time we could BOTH see all the bland tedious poorly designed gate-keeping hassles that I already considered the series synonymous with, albeit without the hideous n64 graphics or endless repetition of dopey 3-note jingles.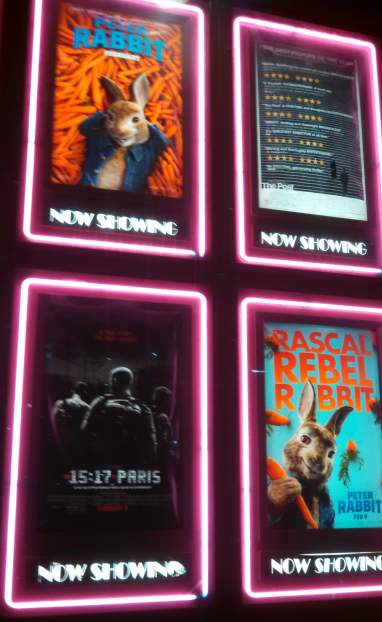 of course the posters outside the cinema would have me believe that peter flippin dippin bippin rabbit is a radical superhero. Yes compared to THAT Black Panther is highly significant. It isn't enough to give the smug homogenite treatment to every remotely popular culture figure from my life time, evidently. They have to mess with my great grandparents' too now. This just looks like the sequel to "Hop."
No Peter rabbit is not an off-brand bugs bunny who chomps carrots while winking at the camera and then stuns Mr. McGregor with a big smooch before clobbering him with his own rake. Peter Rabbit steals RADISHES for his own personal benefit and runs away because he is TERRIFIED since his father rabbit did the same thing and got caught and baked into a pie. He isn't a "rebel" out to cause trouble. He is just foolish. Beatrix Potter's characters are entertaining because they are foolish, not because they are "cool." What is even the point? There will only be name recognition among people who would find this ghastly.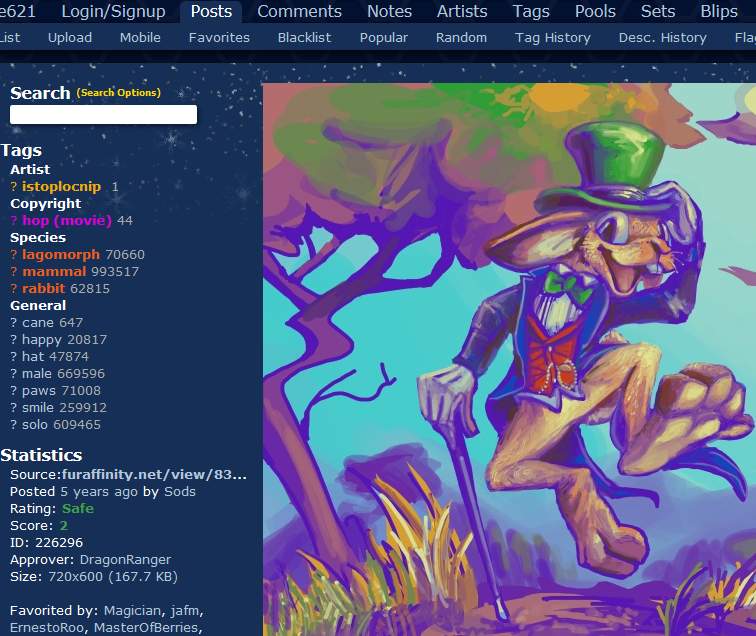 Also: I know what
"hop"
is and yet recall that it exists because a person known as Bunsen robisioned me to draw their rabbit character one time and some unaffiliated degenerate saw it, copied it and uploaded it to this gross cartoon pornography site and identified it as homage art to "hop (movie)" even though the dork from Hop isn't half classy enough to half-dress this well.