May 5, 2018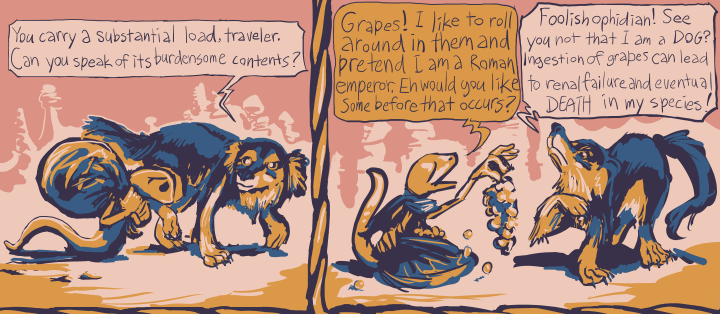 the first version of
this lame comic strip
had chocolate, and a better explanation from the dog, since apparently nobody actually knows WHY grapes are poisonous to them. However, I thought my experience being annoyed and demoralized would seem fairly unimportant compared to the slave-like conditions in which
chocolate beans are harvested by children
in West Africa. Really, that is the reason I changed it! Not that I think anybody likely to see this would know or care that i was trivializing slavery, or that either way I am doing anything to improve that. But once that is in my mind, the whole thing seems meaningless. The primary thing in my life that is at all fulfilling is overeating, which frequently depends on my not thinking about how the exploitation of the world and its people is brazenly utilized by multinational corporations who operate in plain sight. And truthfully I can forget it pretty easily, but I made the connection when drawing the comic so it is fixed in place for me.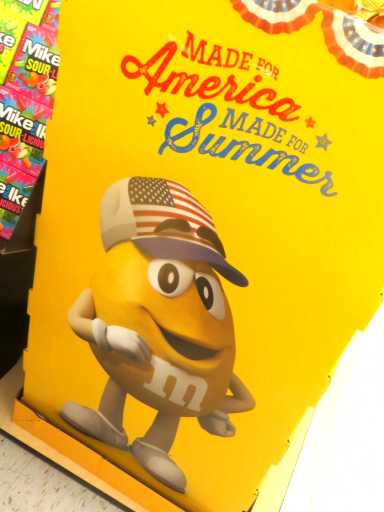 I keep seeing this at Stop & Shop and that is all I can think of. They aren't just sweeping modern day inescapable servitude under the rug, they're building a luxury hotel on top of the rug and pretending this is somehow pro-humanity and patriotic. Mars' lawyers probably said "you can't say made IN america but you can say made FOR america" and gosh that makes it seem like a selfless GIFT! And it IS patriotic in the sense that it puts casual thoughtless luxury of Americans ahead of basic humanity of anyone else. As they always have, but plainly crossing the line that even they have pledged never to cross. You might think one company could eliminate dubiously acquired beans from their supply chain and shame the others for not doing it, but if that actually happened they would all of course have to stop using slave beans, and none of them would benefit financially or publicly because they would also then be forced to acknowledge that they all have slavery in their past and present. What they presently do is put as many different companies and groups between bean harvesting and product selling as possible so it is very difficult to prove anything when somebody DOES speak up. When they do get called out on it, they make non-legally binding "pledge"s to stop using those beans approximately later, and by the time later comes they expect everybody with the power to influence their sales to have forgotten. Consider how long it took to get Bill Cosby in court, and he committed non-lethal crimes in this country against people who have access to means of expression.
It is not EASY to stop institutionalized, undocumented slavery, but obviously people making profits know it has been going ON for a very long time, and would never have made even the present vague show of trying to stop it had it not been publicized. They are morally comfortable with forced, unpaid child labor being step 1 in their product.
And it isn't like chocolate is getting cheaper; the price goes up despite no sign that money is actually being invested in eliminating corruption. The people who gather the beans aren't even allowed to EAT chocolate! They can't even get ONE m&m while there isn't a store in this country where there aren't bags and bags and bags of the tiny little bastids. Because they are made for America! And I think trucker hats have finally supplanted cowboy hats as the worst hats. At least cowboy hats can look funny in the right context and provide adequate sun protection. Trucker hat just means "i am proud to pay extra to look ugly." That's the driving force between computer generated merchandising characters in general. They always look hideous and the fact that they are effective lets you, the company, know that the people buying your product have no ability or desire to scrutinize any aspect of it, much much less the incongruity between the frightfully specific list of ingredients legally required on the label and everybody involved claiming to not know where the actual chocolate comes from! We don't know where it comes from but gosh it sure keeps coming at consistent, ever increasing levels and we own it. It must be magic! Magic for America!
At my one art show in 2017, I wanted to put out a bowl of wrapped candy for people to take (and they did), and somehow ended up at wal mart hastily trying to determine, on my terrible telephone computer, which major chocolate company used the "least" amount of slave labor. The simple fact is that if it is at walmart, it abuses enough people that it doesn't matter that another company is more abusive. Even the dumb phone which I have also called terrible is an absurd convenience that we as society have been groomed to think is fundamental to our being, and contains components from rarely identified, exploited African sources. My device's manufacturer, Motorola, is not implicated in that, but IS named as a company that benefits from dubious prison labor. And the computer I am typing this on now, who knows what is in it? I sure do not!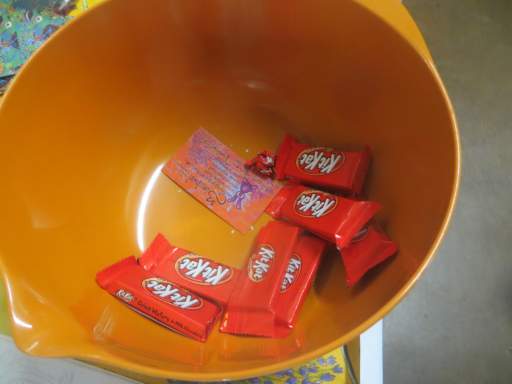 Anyway I bought kit-kats. You know, I didn't get to eat any of this chocolate.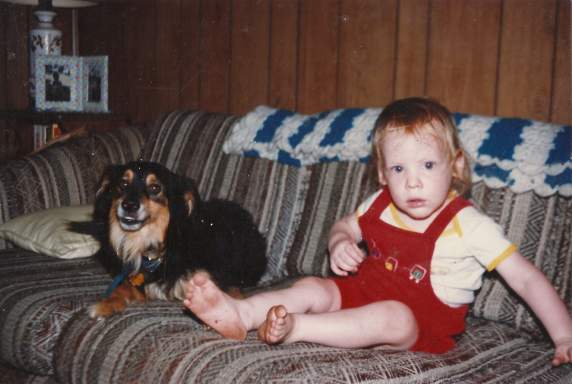 In other news, to start me back on the path to not thinking about where mass-produced cheap chocolate comes from, the dog is based off Scruffy, who used to live in my (and several other persons') old house.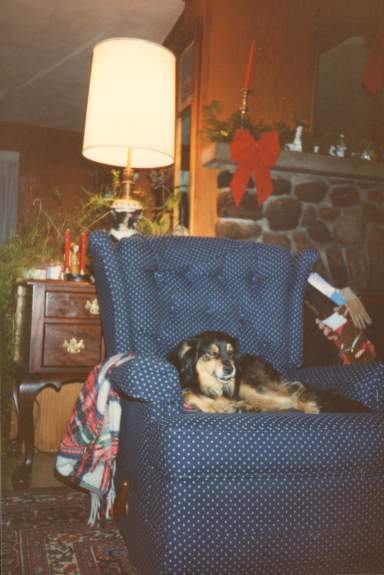 Seen here visiting my present house, before it was my house, and therefore much classier. Scruffy could in fact stand up and photographs exist proving that, but I sure could not find one.